Terminator is a time tested series that has reached the realms of movies, video games, television and even theme parks. The films have been up and down since the most successful installment, T2:Judgement Day, but when you have a series based around time travel, you can always reset the future. That's precisely what the new film is looking to do. While it takes the familiar story and characters from the iconic franchise, the film is also resetting what we think we know of it and changing the game. If this film is successful, is it possible that Universal Orlando will also reset the game and change up the story and effects of their long running T2:Battle Across Time attraction?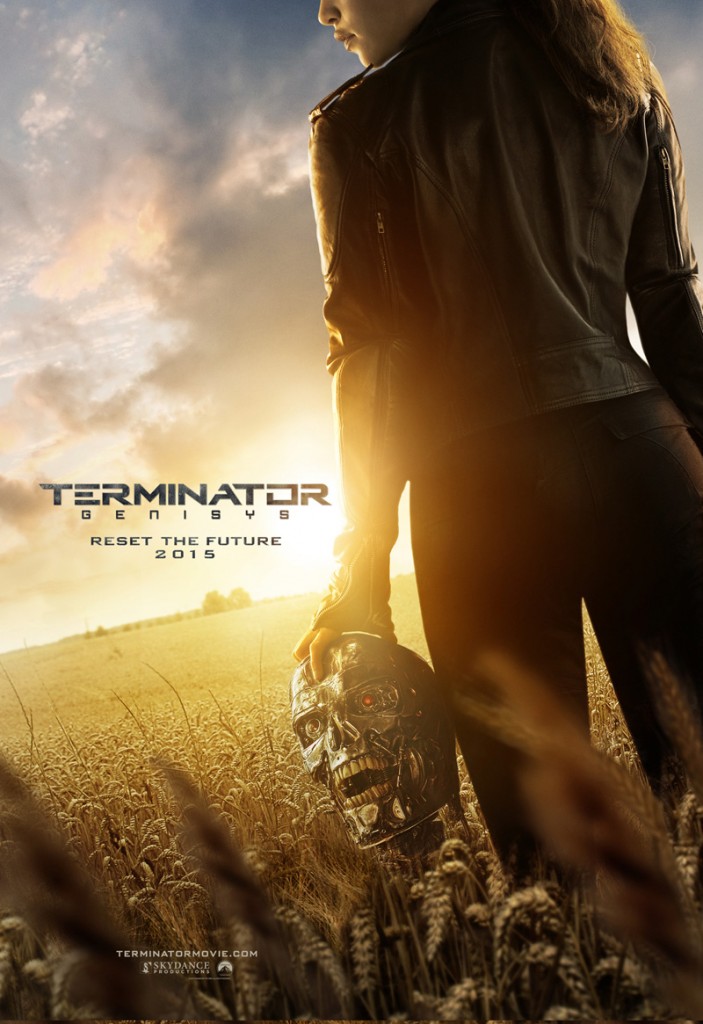 The all new trailer hit earlier today, and it gives us a look at a revamped world in which humans are fighting for their lives against machines. While we thought that Skynet was inevitable, a new group of freedom fighters are looking to change that, once in for all.
Here's the trailer:

The exact story isn't known, but rumors are around that suggest that the original Terminator was sent back to kill Sarah Connor as a child. Of course, it doesn't pan out, but from there…we can only guess that the Terminator grew old protecting a young Sarah.
We'll find out July 1st, 2015 when Terminator Genisys hits theaters.
In the meantime, guests at Universal Studios Florida can still fight the future with T2:Battle Across Time. The show, which mixes 3D and live action effects, was groundbreaking when it first made its' debut in 1996. The film portion was 12 minutes, and cost an estimated $24 million dollars to produce, making it one of the most expensive films per minute ever. The story picks up right after the events of Judgement Day, and stars Arnold Schwarzenegger, Edward Furlong, and Linda Hamilton all reprising their roles from the film.
The attraction has not aged well, as 3D films and attractions have changed by leaps and bounds. The attraction is constantly rumored to be on the chopping block, and takes up a prime piece of real estate that could be used for another attraction. So, the question now remains, what will happen to T2:3D at Universal?
Rumors have persisted that the attraction would either shut down, or be update for many years. It's likely that if the new film does well at the box office, that the attraction could be updated. Would we still see actors in the roles, or could we be taken on an all new adventure through the world that Skynet destroys? We'll keep you updated!
Stay tuned for more from Universal, and be sure to get social with us on Facebook, and follow along with us on Twitter @BehindThrills for the latest updates!
For more information about Terminator at Universal Orlando, including tickets, visit the official website by clicking here!