Universal Orlando will be turning 25 in 2015, which is a huge reason to celebrate. But how WILL they celebrate? If they go the Disney course, you'd hear about it by now, with a huge celebration for every day of the year. Instead, Universal chooses to age a little more gracefully. The Orlando resort has been adding huge attractions and additions over the past few years, and it doesn't seem that 2015 will see them slow down. The resort has announced that they are building an all new hotel, which will open in 2016, and is quietly toiling away on something in Jurassic Park and in CityWalk. We have a run down of all the huge projects and events…that we know of…coming to Universal in 2015, and by the sounds of it, it's going to be an amazing year.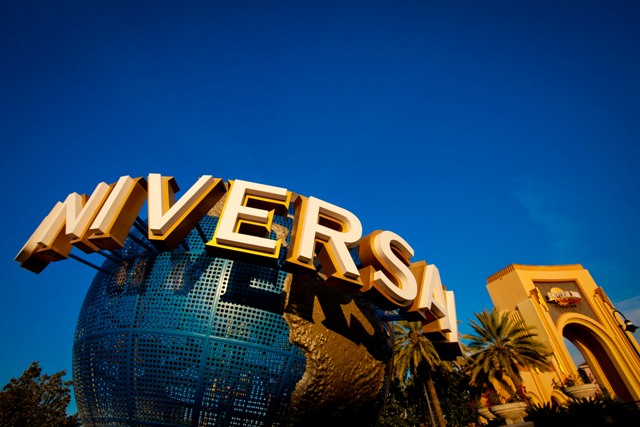 Let's recap 2014 at Universal Orlando. In a word? Amazing. First you had the huge Harry Potter Celebration. then was the longest running Mardi Gras to date, which ran all the way from February till June. Then the resort opened their fourth onsite hotel with Cabana Bay Beach. If that wasn't enough, the entire CityWalk complex was redone with eight new venues, from shopping to Cowfish. The resort also linked the two parks together with the massive Wizarding World of Harry Potter:Diagon Alley. If that wasn't enough, Universal Studios scared the hell out of guests with Michael Myers, Alien vs. Predator and Dollhouses from hell with HHN 24.
How in the world can you top that?
Well, apparently you start by bringing the greatest wizard that ever lived, and the only one who Voldemort was afraid of. That's right, you bring in Dumbledore.
Harry Potter Celebration 2015
Just because the Wizarding World has opened Diagon Alley to everyone, doesn't mean that they're done just yet. Hell no! On January 30th-February 1st, Universal is bringing a Celebration of Harry Potter back to the resort. Guests can expect to see a huge expo with everything Potter you can think of, as well as Q&A's with the stars, and of course access to the Wizarding World.
Here's the all star line up:
James Phelps
Oliver Phelps
Evanna Lynch
Robbie Coltrane
Michael Gambon
The Weasley Twins, Luna Lovegood, Hagrid and Dumbeldore are all scheduled to appear at the 2015 Celebration. It's going to be a weekend long celebration for everyone who loves the films and the books, and the worlds that were created.
Mardi Gras
Immediately after Harry Potter Celebration, Universal will roll out Mardi Gras! While 2014 saw the longest Mardi Gras celebration ever, 2015 will see the 20th anniversary of the event. We don't know too much about it, but according to the official website, the event will feature 16 concerts, and run February 7th until April 18th. We have yet to see any names for concerts, but that will most likely change in the coming days. We do know that Grady Champion will be performing on February 21st. Champion is a blues singer, and will most likely be part of the bands that arm the French Quarter each weekend.
Summer Concert Series/Grad Celebrations
We're not too sure that Summer concerts are coming back, but never say never. However, the Grad Bash and GradVenture celebrations will both be back at the end of April and beginning of May. The events will allow high school and middle school students party in the parks.
Halloween Horror Nights 25
We could write a whole article about the many amazing things that we've heard for the event. However, the only thing we know so far is that it's happening, and that it will be happening from September 25th until October 31st. Jack the Clown will most likely be involved in some way, but other than that…nothing else has been confirmed.
What should you expect? Universal is big on their own history, and 25 is a great year to make people remember. Make them remember that Universal Orlando put Halloween events on the map, and that they do Halloween better than any other theme park out there. Plus you can probably count on some huge names in horror, as well as some massive new scares. We'll have more rumors coming soon.
Rock the Universe
The annual Christian Rock celebration is returning on September 11th&12th and will, so far, feature Switchfoot, Nate Feuerstein, and Kari Jobe.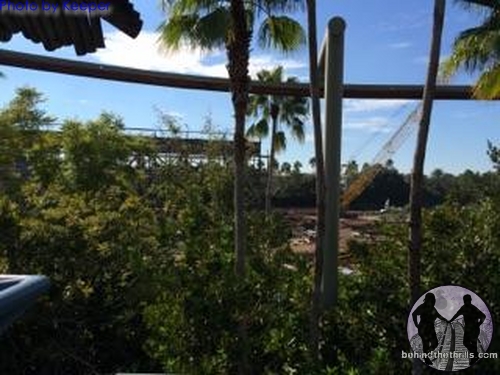 Islands of Adventure
Something is stirring in the woods between Toon Lagoon and Jurassic Park. The entire area has been flattened, and is under siege. Is it some kind of new monster? No, it's a huge construction crew! The crews have been working non stop on an all new structure. No one knows exactly what it is, but rumors are persisting that it's an all new King Kong attraction. While the big ape has been at Universal Orlando before, he's been missing since 2003, when the Mummy kicked him out. Hollywood has an all new version of him, but it's part of the tram tour. If it is Kong, it's going to be a completely different experience than what is seen in Hollywood, and what was originally in Orlando. We expect to hear something about this new attraction in the coming month, and a possible opening date of around July.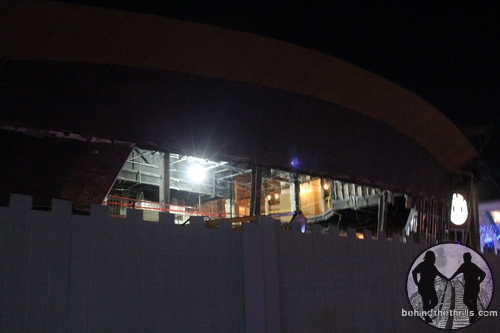 CityWalk
In November, Universal closed down Nascar Grille. They've wasted no time at all gutting that sucker to make room for an all new venue. The crews are working very fast on this new area, and we should expect to see some kind of announcement for whatever is coming by the end of January. It's most likely that this new restaurant will be ready by the time Spring Break rolls around. What will it be? We've heard everything from a new nightclub, to a WWE Wrestling Restaurant, and even an NBC Sports Cafe. NASCAR had great beer specials, and was always the place to watch the latest game, so we're hoping more for the NBC Sports concept.
2016 and Beyond
Universal Orlando is not slowing down, at all. You never know what will be new, so you really shouldn't waste anytime getting to the park. We already know that a fifth onsite hotel will be coming in 2016. Sapphire Falls will be a middle of the line hotel, which will be themed to the rivers of the Caribbean.  It will share space with Loew's Royal Pacific Hotel, and will utilize the water taxis to get back and forth between the hotel and the parks.
We've heard huge rumors of another waterpark coming to the property, with the theme being a huge volcano island. That waterpark is expected to pick up steam construction wise, and is rumored to be opened in 2017. It will be more of a themed waterpark, and if rumors are correct, we could expect to see a limited daily capacity, similar to SeaWorld's Discovery Cove. That could also mean that it will be a higher price point. Again, this is just a rumor, so until it's announced, it's not happening.
There's certainly no shortage of huge happenings at Universal Orlando for the coming year. That's only the stuff we THINK we know about. If we know Universal, there's bound to be some huge happenings for the resorts 25th anniversary.
Stay tuned for more from Universal Orlando, and be sure to get social with us on Facebook, and follow along with us on Twitter @BehindThrills for the latest updates!
For more information about Universal Orlando, including tickets, visit the official website by clicking here!