According to an article on satirical site, National Report, Minecraft creator "Notch" wants to build a theme park based on the game series. The story is fake as fake can be…again, it's on a satirical site (they make fun of crazy stuff, by making up even crazier stuff), but the concepts in the article are pretty fun, and it does bring up a good question. Why haven't theme park creators pursued video games for theme park attractions yet?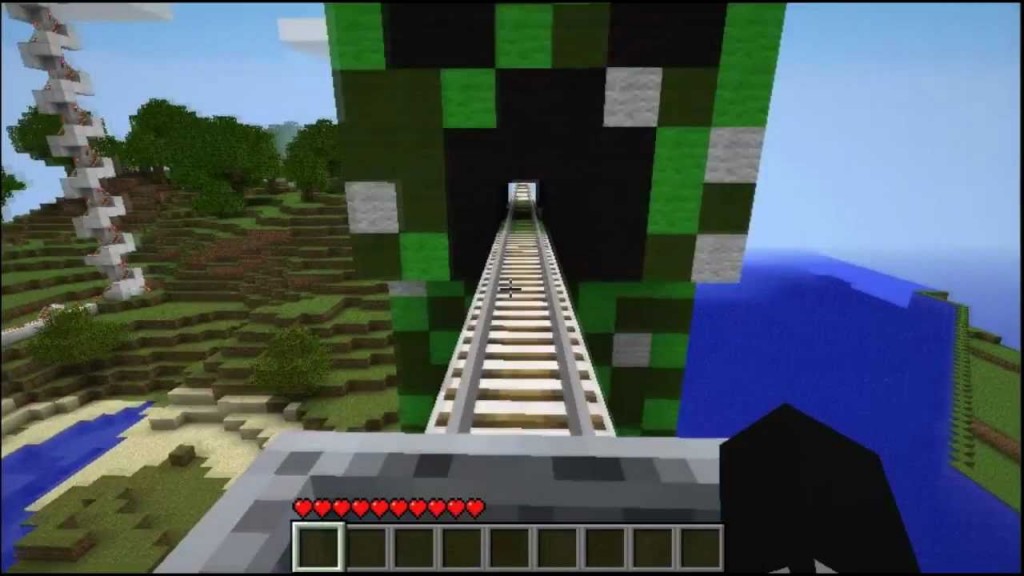 National Report came up with a crazy claim that the previous owner (and that is important) of Minecraft wants to build a theme park based on the property. The biggest problem? He sold it to Microsoft in 2014 for over $2 Billion dollars. The reported price on the park he wants to pay is just over $300 million. It's not enough for a hugely ambitious plan. The article went on to state that there would be several themed lands, including "The Nether" with coasters, shows and walk around Creepers that explode. Sounds amazing, actually.
A park of that scale would cost closer to a Billion to build. Reports say that the new Shanghai Disney is going to be somewhere around $3.7 Billion. While upstate New York is a far cry from China, $300 million will not get you much theme park.
Still, why haven't we seen something like a Minecraft theme park yet? The interest is definitely there, as well as the imagination to make it right. Why stop at Minecraft? Why haven't we seen a park, or even a land or attraction based on theme park?
In truth, we have…you just haven't seen it.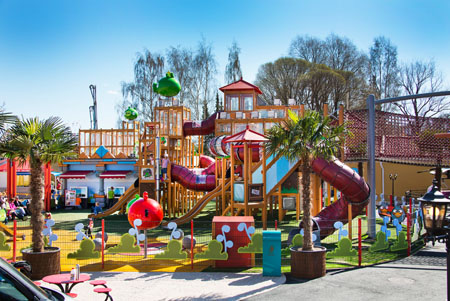 Angry Birds Land made it's debut in Finland's Särkänniemi Theme Park in 2012. While the area is more a kids playland with more slides and swings than roller coasters and thrills, it is a fully realized land based on the attractions. Angry Birds have also made it stateside, doing a run at Kennedy Space Center in Florida. The exhibit was more science expo than theme park, but it still made for a very popular attraction.
World Joyland in China has a very spectacular looking World of Warcraft and Starcraft inspired theme park. They blatantly ripped off much of the park's icons from the game without permission, and used a ton of inspiration and borrowing from Florida based theme parks. The park is said to be beautiful, and horrible, all at the same time.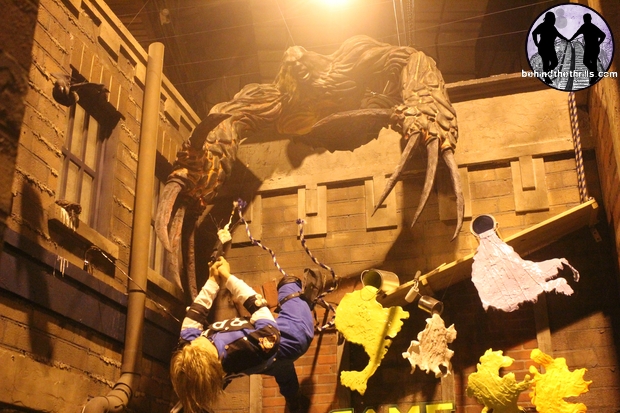 But what about other video game based theme park attractions? Universal Japan has brought to life Resident Evil (or as it's known in Japan, Biohazard) several times for their Halloween Horror Nights events. The areas even featured some great fights in the street between the games heroes and Nemesis, as well as a slew of other zombies.
In Orlando, Halloween Horror Nights brought a maze to life based on the first few games. It was a realistic and exact interpretation of the video game. Scary? Eh, not so much…but damn was it cool! The maze even had a friggin "Pause" room, where you heard the essential "Pause" sound! Definitely a good step in the right direction!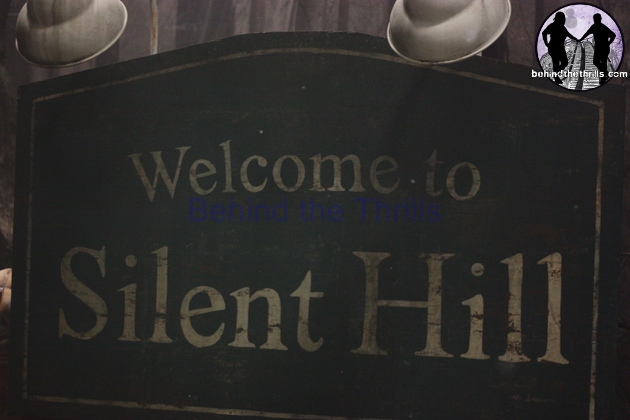 Silent Hill was another try at video game horror at both Halloween Horror Nights Hollywood and Orlando. The house borrowed from the games, but also more from the movies. It included several iconic characters, including Pyramid Head and the nurses. It was a twisted bit of house, and showed just what could be accomplished with video game based attractions.
Video-Visit Silent Hill in a tour of the HHN Orlando house

All that is well and good, but what about an honest to god theme park attraction in which we enter the world of our very own video games? How cool would it be to jump through pipes in a world like Mario, or save Zelda in Hyrule? Or battle the Covenant from Halo?
It would be very cool, but because the landscape of video games change so much, it's also almost impossible to nail down one select look to the park.
Let's look at Game Nation. The proposed park by "Ruke". It sounded amazing, with rides where you were the game controller, as well as an interactive land where you would honestly walk around free and perform impossible tasks. The problem? The idea is solid, the technology, however, isn't…yet.
We are living in an amazing time where technology is evolving faster than ever before. We are doing things with electronics that weren't possible even five years ago. We aren't at the level of perfect Virtual Reality yet, and we aren't at the level where we can deliver the type of video game experience in a theme park that would be satisfying. Sure, we could take a coaster or a simulator and slap a video game name on it. Happens all the time, but would it really satisfy the fans of Super Mario Brothers in the same way that Wizarding World of Harry Potter satisfies Harry Potter fans? Probably not.
BUT…there is a new hope.
The picture above is from a Fortune article that talks about the technological steps that Disney is making right now, for a new future in theme parks and entertainment. It goes from things like Disney Infinity, all the way to a new Virtual Reality Disneyland, that is so realistic, you can walk around and feel and smell the environment!
Video game theme park attractions will happen one day. It's the way of things, and the natural progression.
Until then, just keep tapping A!
Stay tuned for more theme park fun, and be sure to get social with us on Facebook, and follow along with us on Twitter @BehindThrills for the latest updates!