Today via the Disney Parks Blog, Disneyland announced a brand new art exhibit themed to, you guessed it, Frozen! The exhibit will take place in the Disney Gallery located near the front of Disneyland Park in California. It's all part of the huge Frozen Celebration that will officially kick off on January 7th at Disneyland Resort.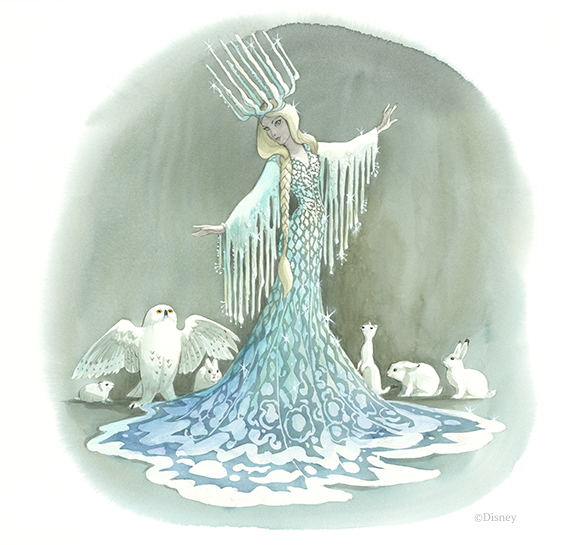 The new exhibit will feature art from Frozen, as well as a few surprises. While the smash hit 2013 release of 'Frozen' will be heavily focused on, the new attraction will also celebrate many earlier artist renderings and concepts for The Snow Queen. The Snow Queen was first published in 1844 by Hans Christian Andersen and was the basis for Frozen. Of course, some huge changes were made, all of which should be represented in the all new exhibit.
Also represented will be concepts for the once proposed attraction, "The Enchanted Snow Palace". The concept was pitched way back in 1977, before Anna and Elsa became household names, and would have seen a whimsical look at a land of snow and ice where a Snow Queen ruled and played with snowmen. That concept may eventually come to life as a Frozen ride is strongly rumored for Disneyland.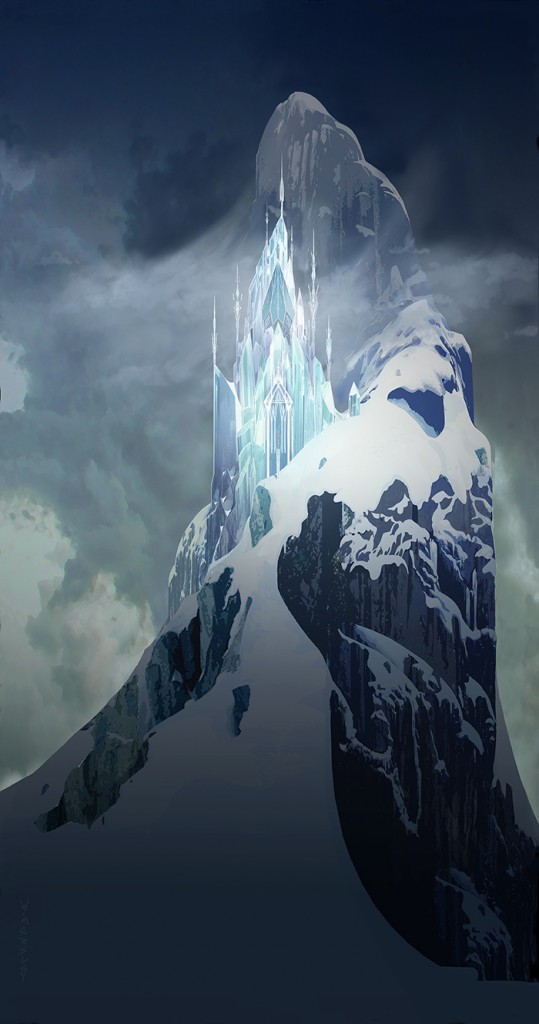 This of course joins an already massive line-up of Frozen themed fun taking place at The Disneyland Resort this winter. At California Adventure you're able to venture into Arendalle, Sing along with Anna and Elsa, visit Oaken's Trading Post and play in Olaf's huge snow playground! If the night scene is more of your thing, 'Freeze the Night' is an ongoing winter wonderland theme party complete with dance music and many adult libations.
At Disneyland, the land of Arendalle has been added to the classic Storybook Land Canals attraction, and a new Frozen stage show will soon take place in the Royal Theatre inside of Fantasy Faire.
Frozen'd out? We sure hope not because there is plenty of upcoming Frozen goodness still to come at both Disneyland and Walt Disney World. The official kickoff for the Frozen Celebration at Disneyland is January 7th, but it will only be around for a limited time.
Stay tuned for more from Disneyland, and be sure to get social with us on Facebook, and follow along with us on Twitter @BehindThrills for the latest updates!
For more information about The Disneyland Resort, including tickets, visit the official website by clicking here!