Dan Marino is Florida royalty. The former Miami Dolphin quarterback is one of the biggest names in NFL history, and also a huge personality off the field as he was an analyst for CBS and HBO. Marino also has been on the big screen in several films, as well as the head of "The Dan Marino Foundation" which helps the fight against autism and other nueurodevelopmental disorders. His organization has raised over $22 million dollars, and includes an annual "Walk about Autism" to help raise awareness for the disorder. If that wasn't enough, Marino will now be a part of one of the largest collections of celebrities anywhere as Madame Tussaud's will debut him in Orlando.
The football great donned his number 13 jersey once more, as the figure for Madame Tussaud's Orlando was unveiled Saturday at Sun Life Stadium in Miami.
"It was such a unique experience to work with the talented team at Madame Tussauds, I can't wait to see what they have created," said Dan Marino just before the unveiling took place. "It will be nice to see that jersey take a break from retirement!"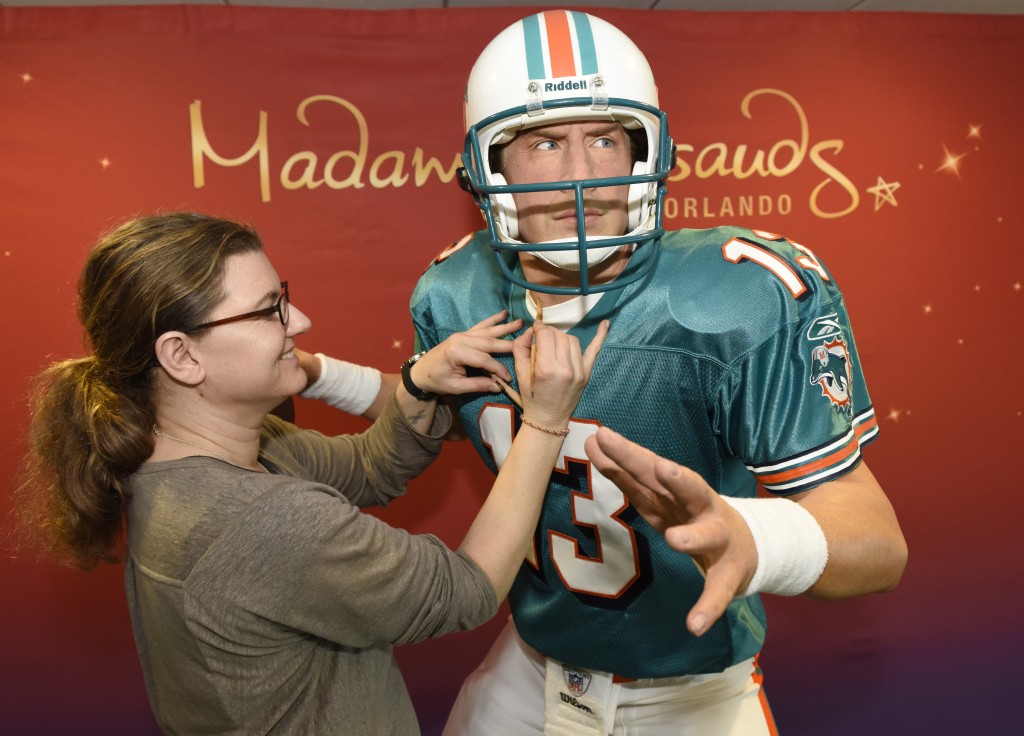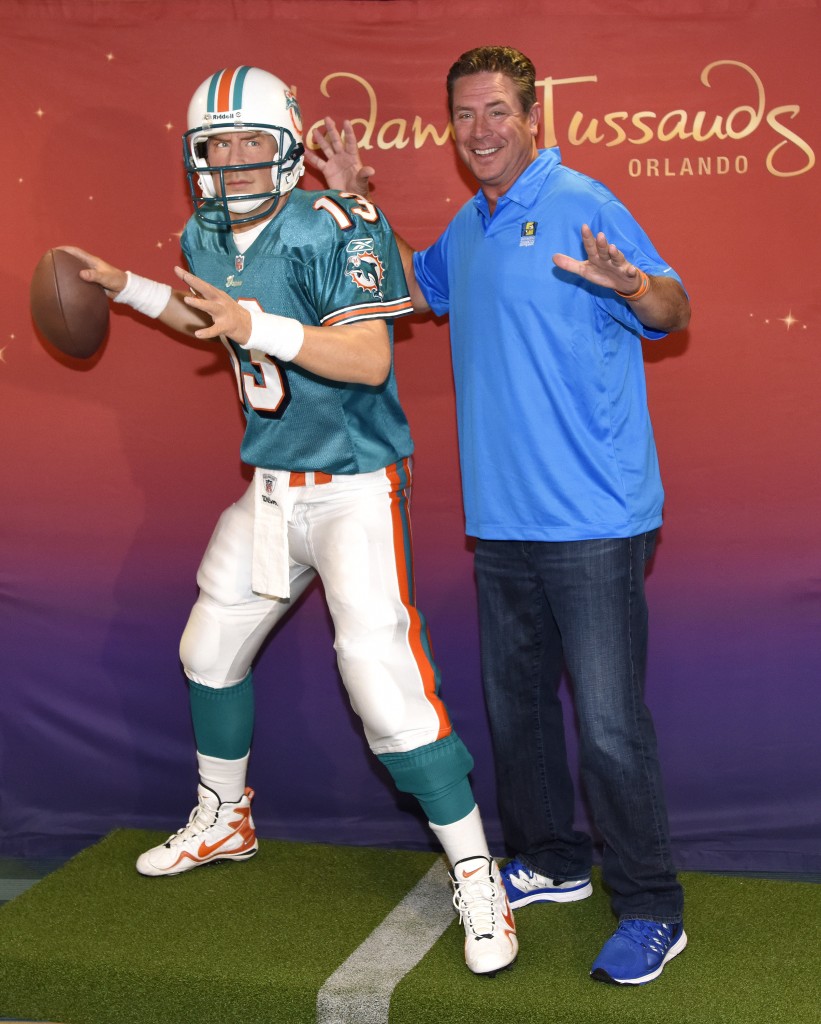 Tussaud's Orlando will make it's debut this Spring with dozens of figures that will include Selena Gomez, Ricky Martin, Michael Jackson, Marilyn Monroe, Andy Warhol, and Oprah.
Here's the ever growing list of celebrities that will join Dan Marino:
Rhianna
Andy Warhol
Dr. Martin Luther King
Ricky Martin
Oprah
Marilyn Monroe
Michael Jackson
Serena Williams
Brad Pitt
Steve Jobs
Selena Gomez
Taylor Lautner
Ryan Reynolds
Johnny Depp
Sofia Vergara
Jennifer Lopez
Steven Spielberg
Tom Hanks
Jackie Chan
David Beckham
Shaquille O'Neal
Tiger Woods
Barack Obama
Neil Armstrong
Abraham Lincoln
Juan Ponce De Leon
Albert Einstein
Katy Perry
Carrie Underwood
The museum will feature several different rooms full of celebrities, all broken down into sections. They will be A-List Party, TV, Film, Sports, World Leaders, Arts and Science, and Music.
Stay tuned for even more from Madame Tussaud's and be sure to get social with us on Facebook, and follow along with us on Twitter @BehindThrills for the latest updates!
For more information about Madame Tussaud's, visit the official website by clicking here!