SeaWorld Orlando is clearly going through some major changes. It's an inevitability, but it's also amazing how quickly those changes are coming about. Just a few weeks ago, it was announced that several shows and areas would be ending their run, due mostly to cost cutting measures. Allure:Call of the Ocean was one such measure. However, a new year brings about even more changes, as SeaWorld also closed one it's most popular attractions without notice.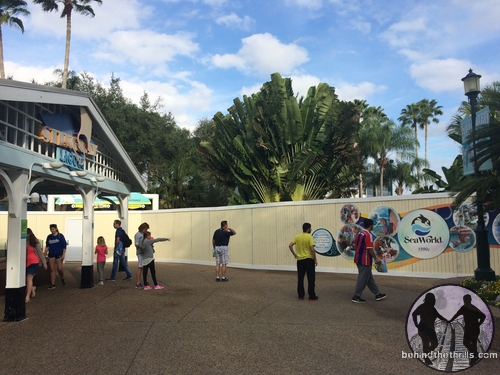 Guests and fans were surprised on Monday morning as construction walls surrounded Dolphin Cove, the popular attraction where guests could not only see dolphins, but also interact and feed them, as well as see things in their world, in the underwater viewing area.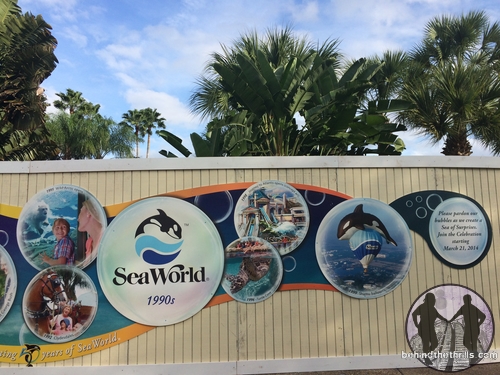 The official website lists the closure as lasting only until February 27th, but several rumors have it being down for much longer. We'll keep you updated on the progress.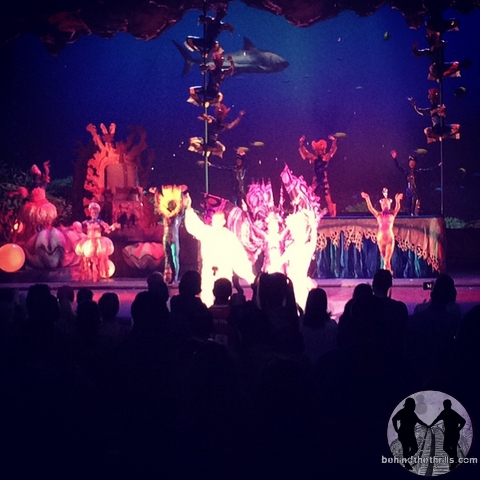 The long running Allure:The Call of the Ocean, made it's final curtain call over the weekend. The long running show is being closed due to cost cutting measures, but survey crews have allegedly been spotted around the Nautilus theater. Despite the fact the company is without a CEO, plans seem to be moving ahead full steam in the park.
It's a great thing, since SeaWorld definitely needs a better year than 2014. More improvements around the park, as well as some possible new attractions are a definite way to help boost attendance, and get people talking in a positive light about the park.
Video-Check out video from the final showing of Allure:The Call of the Ocean at SeaWorld Orlando

The Pearl Divers are scheduled to close sometime in mid February as well.
SeaWorld Orlando will kick off a huge line up of events happening real soon, as Wild Days is scheduled to start on January 24th. Last year, Jack Hannah was part of the event, and most likely will be once again. Perhaps there could be more surprises in store?
Stay tuned for more from SeaWorld Orlando, and be sure to get social with us on Facebook, and follow along with us on Twitter @BehindThrills for the latest updates!
For more information about SeaWorld Orlando, including tickets, visit the official website by clicking here!