Last year Disney rolled out a huge new line of Haunted Mansion Merchandise, which included some really amazing looking items that extended beyond your typical t-shirts and souvenirs. They were authentic items that you could expect to find, say if you were trying to furnish your home from the Haunted Mansion. This year, Disney is rolling out some "Authentic" merchandise from another very stylish attraction, with a design and decor all it's own. The Tower of Terror.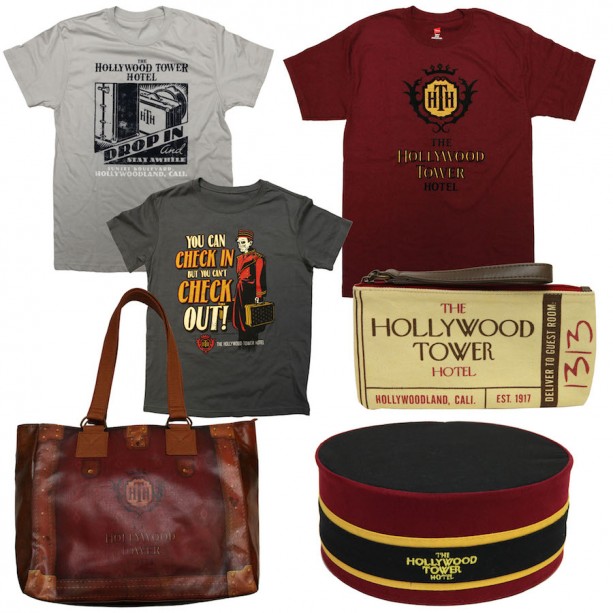 The Hollywood Tower Hotel was a glimmering representation of Hollywood and the American Dream in the 30's and 40's. All of Hollywood's Royalty stayed there…until. One fateful night, a storm opened a gate into another dimension. It was then that The Hollywood Tower Hotel became a one way portal into…THE TWILIGHT ZONE.
The fictional hotel serves as the backdrop for the ride, and it's been painstakingly detailed, down to the very last plate and cobweb. The Disney's Hollywood Studios Version is a fan favorite. The new line of merchandise will not only explore the ride aspect, but also the more glamorous hotel aspect, with all new merchandise.
Of course there will be typical Disney shirts, and pins, but there will also be much more such as glasses, mugs, new tote bags and of course, bellhop hats.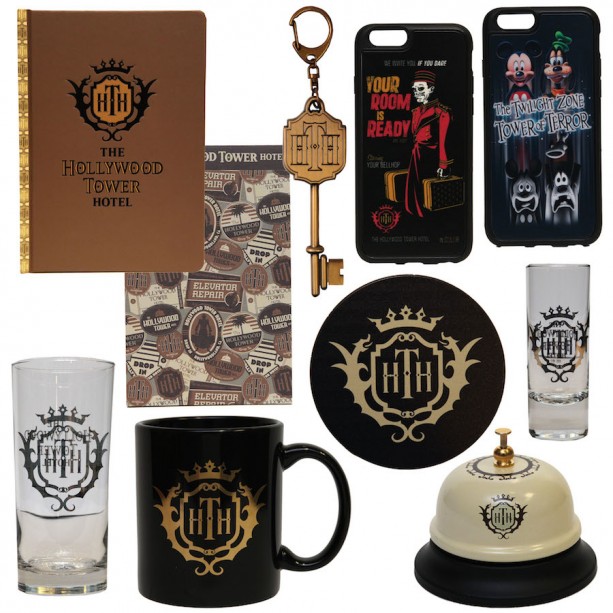 The new merchandise will premiere on Friday, February 13th at both Disney's Hollywood Studios and Disney's California Adventure. To celebrate the release of the new merchandise, artists who designed some the new items will be on hand from 4-6p.m. at Disney's Tower Hotel Gifts. Disney Artists Tyler Dumas, Brian Blackmore, Richard Terpstra and Quynh Kimball are all scheduled to appear, and will be greeting guests.
The new merchandise will be the latest in the line of Disney Authentic merchandise, and will be sold in the gift shops of the attractions. Like many of the Haunted Mansion items, there's a good chance that select items will be offered online as well.
Stay tuned for more from Disney, and be sure to get social with us on Facebook and follow along with us on Twitter @BehindThrills for the latest updates!
For more information about Disney's Tower of Terror, including tickets to Walt Disney World, visit the official website by clicking here!