Fun Spot America,  in Orlando,  went through major changes a few years back when they added two new coasters, and a slew of new attractions. The momentum hasn't stopped as Fun Spot has been adding and changing the amusement park almost on a monthly basis. Now comes word that the park is adding a few attractions,  including one that gets guests up close with alligators, and removing an attraction that just opened.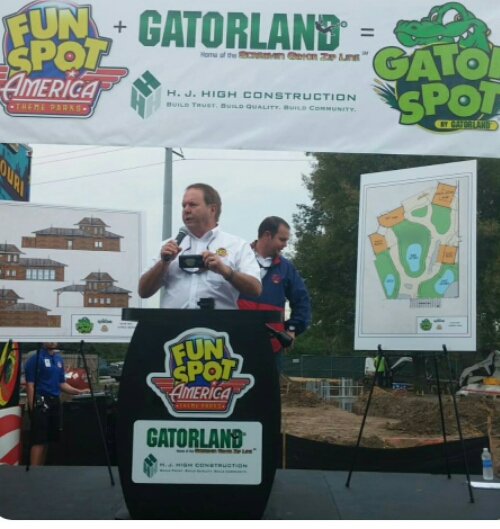 Gatorland and Fun Spot America are teaming up to bring guests "Gator Spot". It will be a 15,000 square foot "reptile oasis" which will allow guests to get up close to alligators up to 12 feet long.
The attraction will  cost around a million dollars to build, and will be the only area on International Drive to feature alligators. The cost for guests will be six dollars per person.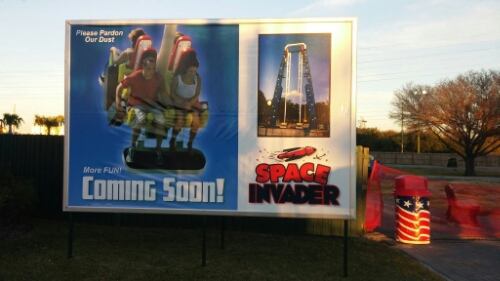 The park is also adding the huge thrill ride, Space Invader. It's a massive swing ride that will take riders up and over, on a huge arm. The swing is already installed at the Fun Spot Kissimmee location, and is a huge hit.
In addition to the new rides, Fun Spot has announced a ride removal. Late 2014, the park installed "Air Race", a Zamperla flat ride.
Today the park announced that they would be closing the ride and shipping it back.
In a statement on Facebook, the park said they had plans to replace that attraction, and gave a reason for it's removal.
It has given us many maintenance problems and for the safety of our guests we are taking it out. We're keeping an eye out for a more in-ground permanent model instead of a portable one.
Sounds as if the ride had been a problem for a while, and was removed before there could be an accident.
Stay tuned for more from Fun Spot, and be sure to get social with us on Facebook and follow along with us on Twitter @BehindThrills for the latest updates.
For more information about Fun Spot, including tickets, visit the official website by clicking here!