I-Drive 360 is shaping up to be a premiere destination when it opens later this year. The key attraction will of course be The Orlando Eye, but the celebrities are already lining up for another attraction that will share the spotlight. Madame Tussaud's Orlando has released several of the celebrities that guests can expect to see when they finally open. Movie stars, music legends and even sports figures will be among the many that will call the new museum home,  and we have a glimpse at just some of them.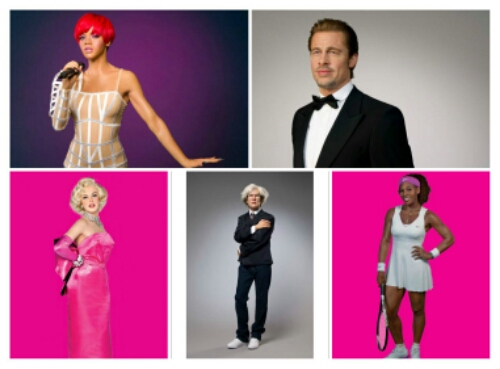 The official Facebook page had the scoop with six new celebrities being amnounced. The celebs ranged from music, to movies and even the inventor of pop culture.
Rhianna, Brad Pitt,  Marilyn Monroe and Andy Warhol make the list of new figures that will join Ricky Martin and Selena Gomez.
The last is none other than the King of Pop himself,  Michael Jackson.  Guests will not only be able to see these wax figures, but will also be able to pose, touch and take selfiesselfies with the figures.
The new Madame Tussad's will also feature several different sections, including a Florida area which will focus on famous figures in Florida history. Other areas will of course be music, movies and sports.
Madame Tussaud's will also have some exciting news coming up for Ricky Martin fans on their Facebook page.
Tussaud's Orlando is expected to open Spring of 2015, along with many of the other attractions at I-Drive 360.
Stay tuned for more,  and be sure to get social with us on Facebook and follow along with us on Twitter @BehindThrills for the latest updates!
For more information about Madame Tussaud's,  visit the official Facebook page by clicking here!