Universal Orlando has already made an announcement on one the most diverse Mardi Gras line ups yet. Now the park fills in the gaps by adding the final two acts to the previously unannounced line up. The fun kicks off in just a week, and it's going to be one of the biggest parties this side of the Mississippi.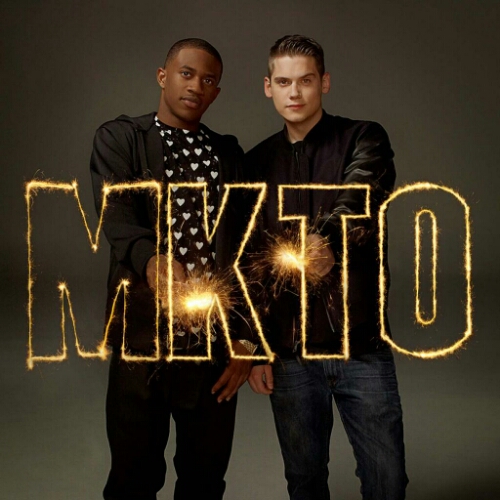 Duo MKTO fills in the first empty spot on the line up on Friday, March 13th. The group had a huge hit in 2014 with their song "Classic".
On Saturday, March 28th American Idol Phillip Phillips will take up the final spot. Phillips is currently in the news for wanting out of his American Idol contract, but had a major hit with "Home", and has released two studio albums.
He joins fellow American Idol winner, Kelly Clarkson who will be making her third Mardi Gras appearance this year.
Here's the official line up:
-FEB 7 (SAT) Olivia Newton-John
-FEB 14 (SAT) JESSIE J
-FEB 15 (SUN) BARENAKED LADIES
-FEB 21 (SAT) KELLY CLARKSON
-FEB 28 (SAT) HEART
-MAR 7 (SAT) TRACE ADKINS
-MAR 13 (FRI) MKTO
-MAR 14 (SAT) STYX
-MAR 15 (SUN) AMERICAN AUTHORS
-MAR 20 (FRI) BECKY G
-MAR 21 (SAT) YANDEL
-MAR 22 (SUN) THE B-52s
-MAR 28 (SAT) PHILLIP PHILLIPS
-APRIL 4 (SAT) THE ALL-AMERICAN REJECTS
-APRIL 11 (SAT) THE BAND PERRY
-APRIL 18 (SAT) TREY SONGZ
Stay tuned for more from Universal Orlando, and be sure to get social with us on Facebook and follow along with us on Twitter @BehindThrills for the latest updates!
For more information about Mardin Gras at Universal Orlando, including tickets, visit the official website by clicking here!