When it comes to celebrating big birthdays, no theme park does it better than Disney. Disney is a celebrating machine! The huge 60th anniversary is happening this year at Disneyland, and the park is going all out. There's another park with a huge anniversary this year as well. Universal Studios Florida will celebrate 25 years. While that's not as old as the mouse house, it's still pretty impressive. Universal has made no official announcements, because Universal is too cool for big announcements, but rumors do swirl that they will celebrate 25 years in Orlando with a huge celebration, and more fun than you can imagine. How? We're not sure yet, but if construction is any indicator, it's not going to be as simple as a fireworks show.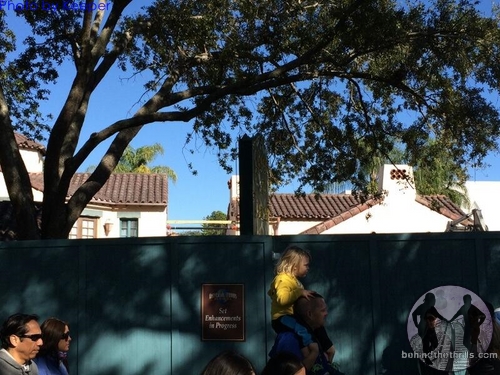 Over at the Garden of Allah Villas, what was once a great photo op is now walled up. If you look close it appears that they are attempting to make two buildings one, by connecting it in the middle. It could be possible that there's something else happening, but from our perspective it could be that they are doing just that. The rumor is that this building will become a unique walk through museum that will showcase everything from the past 25 years of Universal Orlando. Then, when HHN comes around it will convert to showcase the event's dark history, then once again convert for the anniversary of the Macy's Parade. Universal has a little experience doing this, as they teamed up with the Orange County Regional History Center for two years in a row with huge displays showcasing the park's history and design.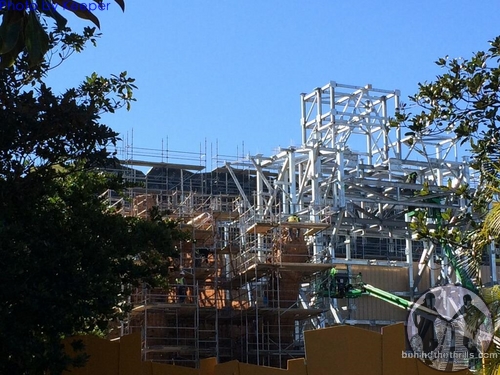 Over at Islands of Adventure, the mysterious project that many are saying will be the return of Kong is going very strong. Huge steel structures are going up on the outside, which could be the foundation for rock work on the building. There's many rumors surrounding the area, but Universal has so far stayed quiet about the subject.
Why does Universal stay so quiet? We talk about that in the latest edition of BTT Weekly!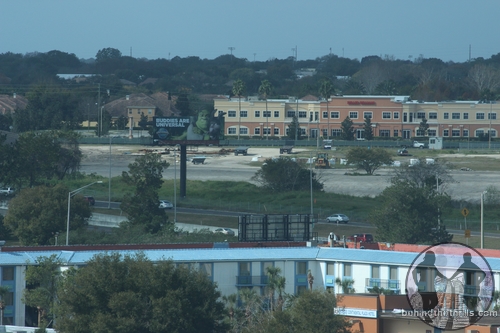 Outside the parks, work continues on not only the all new Sapphire Falls hotel, but also the mystery project that many say will become the resort's second waterpark. The rumor has a huge 200 foot tall Volcano coming up right between I-4 and Cabana Bay Beach.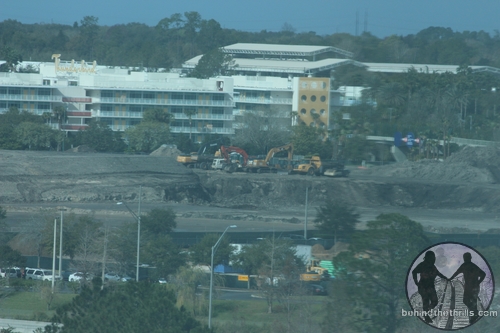 The work on Sapphire Falls is right now nothing more than dirt piles, but that will soon change, as the opening date of the new hotel is sometime in 2016. It won't be long before huge walls and pilings start appearing, and the hotel starts taking shape.
Slideshow-Check out even more pictures from around Universal

The year should be full of surprises and fun at Universal Orlando, and it starts this weekend with a Celebration of Harry Potter.
Stay tuned for more from Universal Orlando, and be sure to get social with us on Facebook and follow along with us on Twitter @BehindThrills for the latest updates!
For more information about Universal Orlando, including tickets, visit the official website by clicking here!