In December of 2014, SeaWorld San Diego announced the arrival of a brand new baby Orca! The whale, who's mother is Kalia, was later identified as a girl. Now it's time to name the amazingly cute calf. SeaWorld San Diego has narrowed it down to three names, and they need your help to choose the one that sounds best.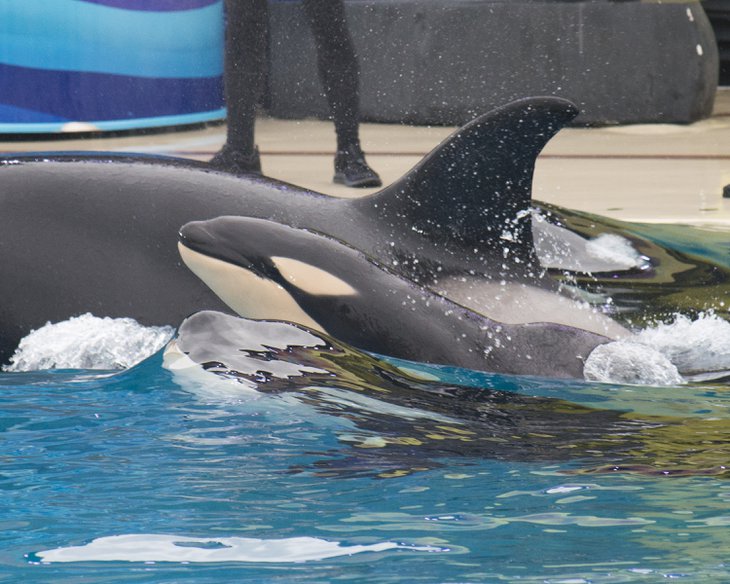 The baby has been spending the days with her family, including mother Kalia and Uncle Makani. The family is doing very well, and like all babies, she is learning by watching and copying what the rest of the family does.
But what to name her?

SeaWorld San Diego is giving fans of their official Facebook page the chance to choose the name of the Orca calf. 
The choices are:
According to BabyNames.com, Amaya means "Night Rain", Nasia means "Close to God" and Kissa means "First Born Daughter". Sure, there are other meanings, as these names are used in many cultures, but those are some of the most common meanings. It all depends on where you look.
Fans can vote on the official Facebook page, with a winner being chosen this Friday!
So what do you think? What do you hope the name will be?
Stay tuned for more from SeaWorld San Diego, and be sure to get social with us on Facebook, and follow along with us on Twitter @BehindThrills for the latest updates!
For more information about SeaWorld San Diego, including tickets, visit the official website by clicking here!