Universal Orlando has come off an insane year in 2014, one that should surely land it in the record books for attendance and revenue. If you thought that they would be resting on their laurels for a few years, sipping drinks and congratulating each other, you'd be very wrong. The entire resort is still under construction, and while it's not quite at the level it was in 2014, it's still very much going strong. There are many projects that aren't even named yet, so the anticipation levels are very high.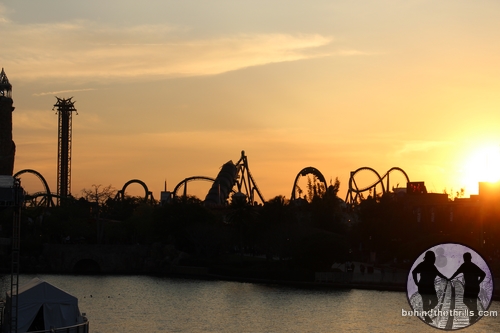 While Universal Orlando has just opened the massive Cabana Bay Beach Resort, they are hard at work building yet another hotel, which is to open in 2015. Sapphire Falls isn't much more than a pile of dirt at this point, but it is still going strong. We should expect to see some major work kicking into high gear by the end of the month.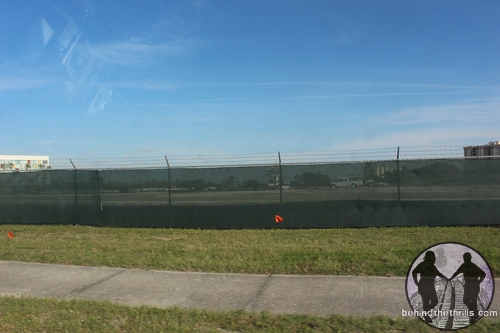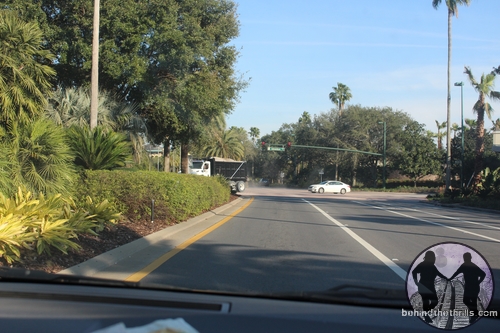 Trucks come and go all hours of the day, and the work continues on not only the hotel, but also a mysterious plot of land just south of Cabana Bay Beach. That plot of land is rumored to become the all new waterpark, which will see a 200 foot tall volcano right in the middle of Orlando. The waterpark, which could be WonderSea or Volcano Bay, is rumored to be targeting a 2017 opening. It should feature tons of great slides, but the most groundbreaking of all is the fact that you are going to be shooting out of a volcano! That leaves the question of what to do with Wet n Wild. According to sources, it was going to be part of the entire package, but the lesser of the two parks. The new waterpark was going to be the boutique park and have limited admission with a higher price. Allegedly those plans have changed, and it's possible we could see Wet n Wild gone by 2018. The reason? Universal is apparently already anticipating the plans that Disney could announce this year about Star Wars, and is making plans to counter it with something even bigger. What could be bigger than a Star Wars land? Who knows, but we think it involves that land that Wet n Wild sits on.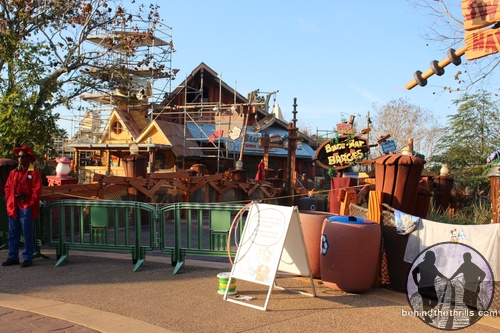 Toon Lagoon is getting it's yearly refurb, with Popeye getting the love this year. Toon Lagoon is a hugely fun area, but you have to wonder just how much longer it will remain. Not that there are any solid rumors, but Universal has been going through a major overhaul mode, and it's frankly running out of land, especially at Islands of Adventure. There isn't much they can do with Marvel, but Toon Lagoon? The area is ripe for a makeover, especially with only two attractions and a big empty theater.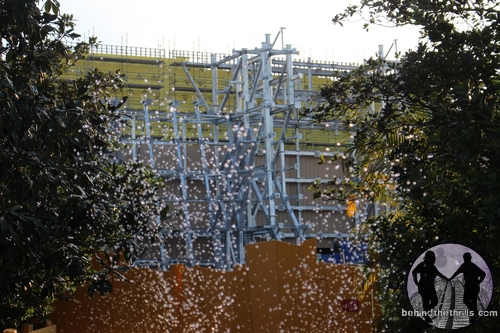 In the space between Toon Lagoon, and Jurassic Park is something sinister that is waiting to be revealed. The long rumored Kong attraction is starting to move faster than ever, with tons of steel work being done on the outside. Could this area be something that will start to see rock work soon? Even more important, when could we see an announcement on this thing? While construction is moving along, it's far from the pace that was set by Transformers in 2013, and leads many to wonder if it will see a 2015 opening. If not, 2016 is fine as well. That would put it right on track to open with the all new hotel.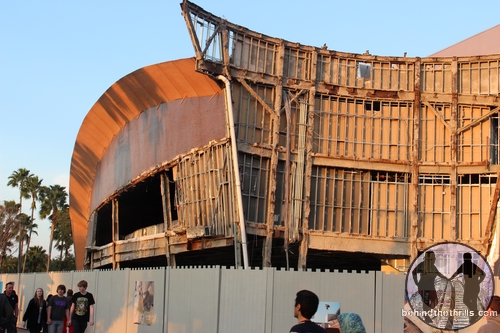 Meanwhile, the main structure demolition of the former NASCAR Cafe has stopped, and it looks as if they are about to start reconstruction. Rumors are, of course, rampant with many ideas filling in for this space, but nothing solid has been announced yet. Could this be the start of a phase two rehab of CityWalk? Will more be on the way?
Video-Check out all the Kong sized construction happening at Universal Orlando
Keep in mind that everything that has not been announced by Universal is merely a rumor, and is not happening unless Universal announces it. Still, with so much on the horizon, it's a great time to visit the park and see it before it changes. You just really never know when the park will change it's stripes and become an all different beast yet again.
Slideshow-See even more from Universal Orlando
Stay tuned for more from Universal Orlando, and be sure to get social with us on Facebook, and follow along with us on Twitter @BehindThrills for the latest updates!
For more information about Universal Orlando, including tickets, visit the official website by clicking here!