Wild Days at SeaWorld is the chance to get up close and personal with tons of your favorite animals, and hear amazing stories of animal rescue, endurance and fun. The annual Wild Days kicked off with Animal Ambassador Julie Scardina, who brought out tons of friends, and of course showcased some of our favorite birds, penguins!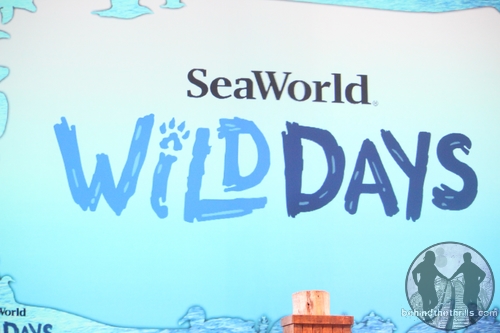 Wild Days is a break from the normal SeaWorld entertainment line up. While the park has great programs that focus heavily on music, and food, Wild Days goes a little bit further into the message that animals are the most important part of this planet.
On top of bringing attention to their animals, which SeaWorld uses to make a connection with guests daily, Wild Days is the way that really brings the focus of animals outside the parks into focus, and really concentrates on what we need to do to help them.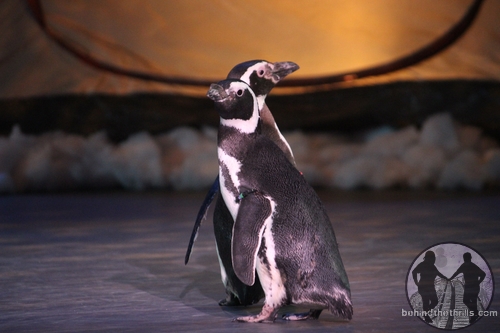 The first weekend put the focus on penguins, and the many struggles that they face in the natural world. Did you know that there are 17 different species of penguins and that not all penguins like the cold? There are several tropical varieties of penguins that love the warmer weather, as well as penguins that can take bot warm and cold climates.
Penguins in Antarctica are facing some of the most detrimental population declines, simply because of climate change. Add in the fact that fishing is taking a lot of their food source, boating lanes are polluting the water, and what we end up with is a lot of penguins who are on the threatened or endangered list.
SeaWorld and Julie Scardina has had a lot of influence in helping not only bringing penguin information into the light, but also has had a hand in helping to rescue and rehabilitate a lot of the penguins. Why? Because they have one of the largest collections of penguins anywhere on the planet, and to have that many birds, you need to learn a little bit about them.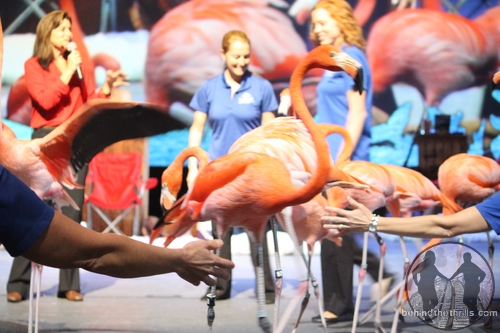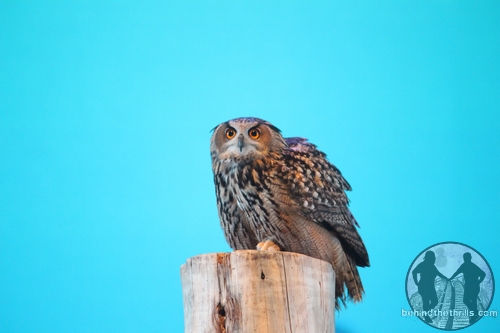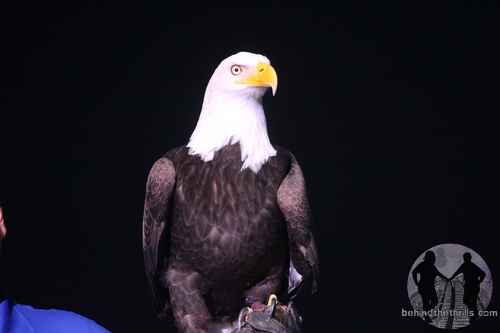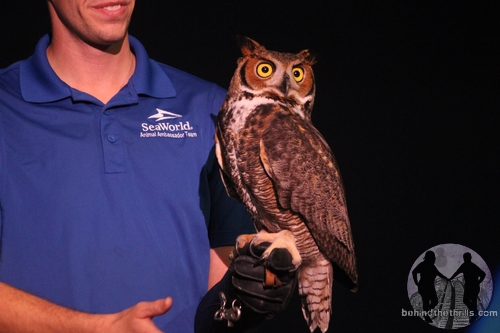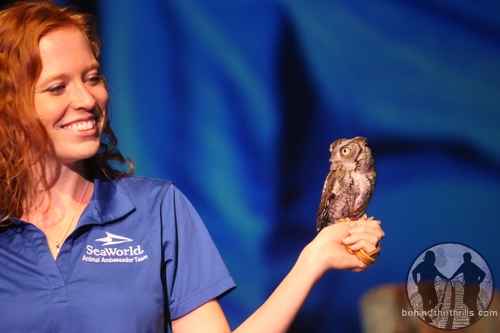 Wild Days culminates in a huge show, in which the guest presenter brings out tons of animals, with amazing stories of rescue, rehabilitation and gives you a chance to see animals in your own backyard. Penguins aren't the only birds that need help and focus, as the animal ambassadors brought out many different species of owls.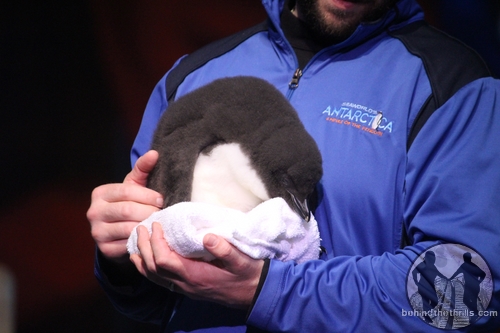 Of course it would be a penguin weekend without some cute penguins. That cute guy is Cliff and he's a five week old rockhopper penguin. Rockhoppers aren't very big, so Cliff is almost full size. He was hatched at SeaWorld from eggs his parents laid in the Antarctica habitat. He will lose his fluffy feathers, and start growing waterproof feathers in a few weeks. He will also develop that amazing yellow mustache that rockhoppers are known for.
Video-Check out the full Wild Days show with Julie Scardina

That's not all the fun of Wild Days. In addition to the huge show, there's tons of other amazing shows and highlights to check out as well. Our favorite is the penguin party in front of Antarctica.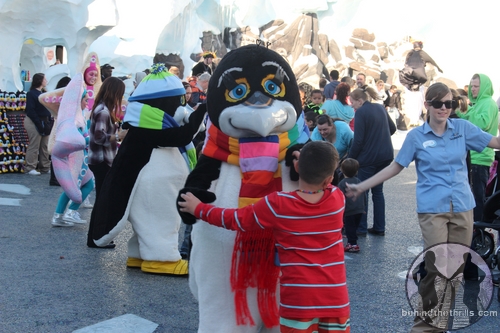 Several of your favorite SeaWorld friends are front and center, and you can even get your picture taken with a penguin, a little closer than normal.
Video-Highlights from Wild Days at SeaWorld Orlando

Slideshow-Check out even more pictures from Wild Days at SeaWorld Orlando
This weekend SeaWorld Orlando continues with Generation Nature Live, featuring Bindi Irwin.
Stay tuned for more from SeaWorld and be sure to get social with us on Facebook and follow along with us on Twitter @BehindThrills for the latest updates!
For more information about Wild Days at SeaWorld Orlando, including tickets, visit the official website by clicking here!