This week has brought about two huge announcements about a brand new chain of theme parks coming to parts of the country that are not known as huge tourist destinations,  or theme parks. We're talking of course,  about The Dreamvision Company's announcement of parks in Texas and Alabama at a cost of $3.5 billion dollars each. The parks are an ambitious announcement, to be certain. The company has said they have secured the funds,  and that it is really happening. Critics are skeptical,  and the theme park world is calling bull. So the question is, will it happen, or is this just some huge elaborate scam?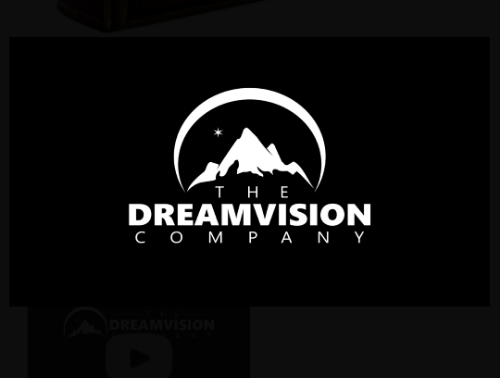 The Dreamvision Company released a whole slew of information last week, with two major theme parks being the main focus of the announcements. The estimated cost on the parks would be around $7 billion dollars, combined. The timelines are also very ambitious, with the first park being open in 2019 in Alabama, and the second in 2020 in Texas. While we are very excited about the possibility of two major theme parks happening, the scale of which would dwarf Disney, we are also very skeptical about the parks actually happening.
We wanted to give the company a week to let the idea spread. Now that it's been a week since the first park has been announced, it's time to dig into whether or not this project will actually work, and what the hurdles The Dreamvision company has to overcome in order to make it work.
Building the Dream
While it's not impossible, the company doesn't have the land secured, and according to the various state records, none of the proper permits filed. For a project of this magnitude, all of that needs to be in place, and the construction needs to be rolling, as in last week.
Then comes the companies involved. Dreamvision is headed up by Rick Silanskas. The most prominent thing that is known comes from IMDB, and it's a short list of composing and producer credits. The whole thing is said to be funded by Provident Global Capital, which no one seems to have any information on. Of course, there are those that vouch for them, but no one really has any other information. The company registered with the Alabama Secretary of State on February 3rd, just a few days before the major announcement. The company does have the backing of former Disney Executives, which is a huge plus, but these guys are just Disney money men. They weren't really Imagineers that built the stuff, but claim to have a team in the wings that were blown away with the vision of Salanskas.
But almost $7 billion dollars? Where is that money coming to come from? The question is a legitimate one, and the President of the investment company replied with "we're good". Okay then, that puts millions of people at ease. The major Alabama announcement also had the "Alabama Music Hall of Fame" being relocated to the park, which prompted the Alabama director of tourism Lee Sentell to tell everyone who would listen that he had heard of no such plans. And why would that be a big thing? Because Sentell sits on the board of the Hall of Fame. Kind of need their approval.
Let's also talk about the land for a moment, something you'll definitely need to build the theme parks. The Fort Worth site is said to be 5,000 acres, which is a huge plot of land, and roughly 7 square miles. Let's put that into perspective-All of Walt Disney World is said to be roughly 26 square miles. So, it's not ungodly huge, but it will be for a park that's not a Disney park. Is there a place in or around Fort Worth that's got 5,000 acres of undeveloped land? The company says there is, and it will be announced a little later. Alabama Shoals will be a bit more conservative, with a park of 1,400 acres. The only area that the local newspapers can come up with is an area they call the "Reservation".  According to the report, the entire area is looking for redevelopment, with the exception of five different areas, four of which are used for Waste Management Units. Not sure what that means in Alabama, but here in Florida that's code for "landfills", commonly referred to as dumps. So this glistening theme park will be built around several dumps, oh…and a fertilizer plant.
Then there's the whole issue of the current infrastructure in the cities. That is a lot of road, maintenance, and building that will have to happen at the cost of taxpayers (most likely). It will be needed, and there's really no plans to make it happen yet. These things tend to get approved years before they actually start working on the projects.
The Dream Operation
Alright, so the financial and land areas are shaky, but not impossible. We are giving the benefit of the doubt here, and saying that it COULD happen. Of course, anything COULD happen, but it doesn't necessarily mean it will. Let's just say that the company gets the parks built, and yes…they look amazing. How will they keep them functional, and more importantly, profitable? That's a huge theme park that could potentially sit empty, and even more, go unmaintained due to high upkeep costs.
The major problems that face both parks are both the same. They are in places that are not generally seen as vacation destinations. Of course, that could change…but it's not going to be two huge resorts that no one has ever heard of.
Several supporters were quick to point out that before they gained notoriety, no one had heard of Dollywood or Silver Dollar City, as well as Holiday World…yet they are fast becoming huge destinations. That's the keyword there…becoming. It took years for those resorts to become multi-day destinations, and even longer to become so well known that people in China are looking to visit Dollywood. Another major company that has just recently started gaining major worldwide attention is Universal Orlando. They've been established for 25 years now, and are just starting to see profits hit great numbers, and are seeing their parks become so popular that they are having to do a major expansion almost annually. That's a huge company, and yet it's only started to fully blossom in the past five years!
The other parks also have established characters, stories and ideas that sell like hotcakes. Six Flags has DC Comics.  Universal has Harry Potter, Transformers and so many we can't count them all. Disney has Mickey Mouse…Dreamvision has "Unsung Hero" and "Hooked"…two short films that not a lot of people are familiar with. They need some recognizable character to come in and sell the living hell out of it for them…and if they're going to rely on in house characters from their animation studio, they better get cranking out the hits and quickly.
Can Dreamvision do it? Sure, but with no major licensed properties to speak of, and no track record for this kind of thing, it's not going to inspire the kind of numbers in the first five years needed to not only turn a profit, but keep the parks open an operating. And it's DEFINITELY not going to be enough to make Alabama Shoals and Fort Worth Texas a major vacation destination that rivals Orlando and San Diego.
Just like Hard Rock Park
The thing that everyone is quick to say is that the park will suffer the fate of Hard Rock Park, in Myrtle Beach South Carolina. Well, that's an unfair statement, and the only reason that it's being said is because Hard Rock Park and Soundscape Park are both musical themed.
Hard Rock Park had several bad things going for it. They announced the park, then almost immediately the market crashed. Not only did smaller parks suffer, but major parks like Disney and Universal, as well as Six Flags also suffered. Another major contributing factor was the fact that Hard Rock relied almost completely on the licensed properties of other artists. They had a $400 million dollar budget, and the majority of that was paid to artists for use of their music. The other major problem was that once all of that was gone, there was no money at all left to advertise it. That means that major media outlets had to fly their own people out, and that they could afford none of the huge musical acts who graced the park to actually come out and perform in the park. That doesn't make for a huge impact.
Sadly, with Hard Rock Park, it was a great brand that happened to come along at the worst possible time, and had the worst budget spending of any park in history.
Soundscape has entirely different problems. The biggest of which, is that it's all generic. Sure, Muscle Shoals has a great musical heritage, but is it as big as Motown, or even LA? Not remotely. And do you think for one minute that Aretha Franklin, and other artists who recorded in the area are going to allow their music to be used without being paid? No, they'll have to pay, or they'll be hit with so many lawsuits. Of course, they could compose original numbers…but again, we're talking about no marketable names.
So what's the catch
The plans are huge, and unfortunately they just don't appear to be very viable. Again, it COULD happen, but let's be honest…they most likely won't.
So why do it at all? We're not entirely sure, but it feels almost like some huge elaborate April Fools Joke. It feels like there's going to be some huge reveal, and it's not going to have anything to do with theme parks. That could very well be the case. In both news conferences, there was tons of talk about animation studios, and feature length films. What if this was just a clever ploy to get their films funded? Maybe there's something else happening?
It just doesn't seem like a theme park is legitimately going to happen. Again, we're not trying to be mean here and say "WTF" or "leave the theme parks to the big boys"…we're simply saying that we wouldn't count on buying a theme park ticket just yet. While it definitely COULD happen, all signs point to this being something else at work.
Still, it's worth keeping an eye on…just in case.
Stay tuned for more theme park speculations, and be sure to get social with us on Facebook, and follow along with us on Twitter @BehindThrills for the latest updates!