Want to solve a mystery, or rewrite history? Ducktales will back! Whoohoo! The classic Disney cartoon, which won Emmy awards and brought the lesser know characters of Scrooge McDuck and Launchpad McQuack, will return to television in 2017. The all new series will air exclusively on Disney XD.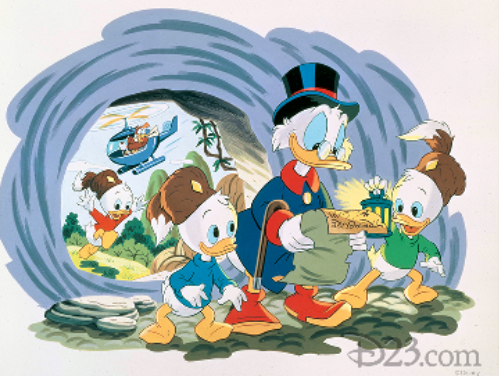 Ducktales ran from 1987 until 1990 as part of "The Disney Afternoon". The series ran for 100 episodes, and included a feature length film.
"DuckTales has a special place in Disney's TV animation history, it drew its inspiration from Disney Legend Carl Barks' comic books and through its storytelling and artistic showmanship, set an enduring standard for animated entertainment that connects with both kids and adults." Said Marc Buhaj, Senior VP Disney XD Our new series will bring that same energy and adventurous spirit to a new generation."
The new series will see all the old characters return, including the Beagle Boys, Glomgold, and Magica.
If the series is successful, you can bet we could see some spillover into theme park ahows, characters and attractions as well.
Stay tuned for more from Disney, and be sure to get social with us on Facebook and be sure to follow along with us on Twitter @BehindThrills for the latest updates!