Just when you thought it was safe to try and pop in another DVD, Frozen is back and…smaller, than ever with the all new Frozen Fever. The short film will be attached to the live action Cinderella film when it hits theaters March 13th. Disney has rolled out a sneak peek at the animated film, as well as some all new merchandise that is available exclusively at The Disney Store.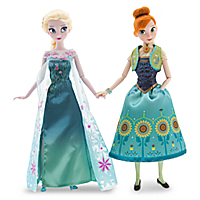 The Disney Store has rolled out several all new Frozen items in anticipation for the new short film. The items range from tshirts, and cups to all new costumes.

The sure fire hits will be the 2 in 1 costume kits that give you both Anna and Elsa's dresses from the new film. There's also plush dolls and 12 inch dolls as well.
You can find all the Frozen merchandise online at the Disney Store by clicking here!
However, the biggest news is the first look at the all new short film. The clip was shown exclusively on Good Morning America on ABC, but we do have it here in case you missed it.

World News Videos | US News Videos
They weren't joking when they said the ENTIRE Frozen family was back. We get glimpses of Anna, Elsa, Kristoff, Olaf, Sven, Marshmallow, and this guy: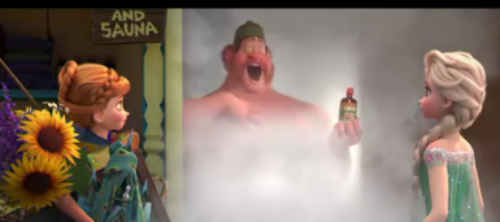 Wandering Oaken in his sauna…I really can't wait to see what's happening here.
Frozen Fever hits theaters March 13th in front of Cinderella.
Stay tuned for more from Disney, and be sure to get social with us on Facebook and follow along with us on Twitter @BehindThrills for the latest updates!
Be sure to get your new Frozen merchandise online, by clicking here!