While the tourism industry continues to buzz about Disneyland's 60th Anniversary and Universal Hollywood's ever growing expanion. One project continues to it's growth on a daily basis completely under the radar. The project is of course Great Wolf Lodge Southern California. Expected to be a flag ship destination for the franchise, GWL began heavy construction late last year.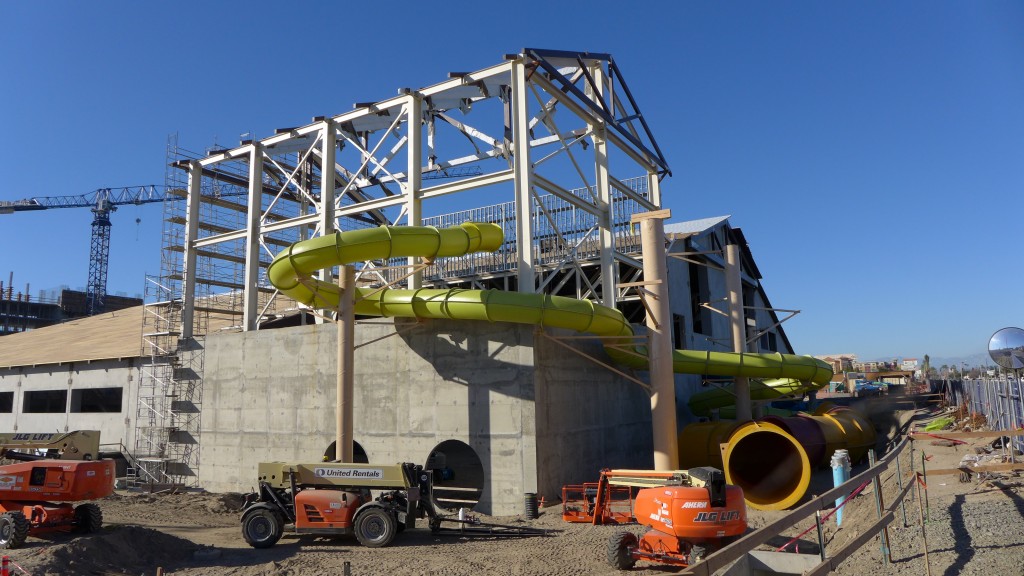 While typically GWL resorts have a more sprawling resort style layout. The Southern California location will be a bit different have most of the footprint being occupied by the large indoor water-park, parking structure and grand lobby. Many of the rooms will be located in a large L shaped tower towards the back of the property.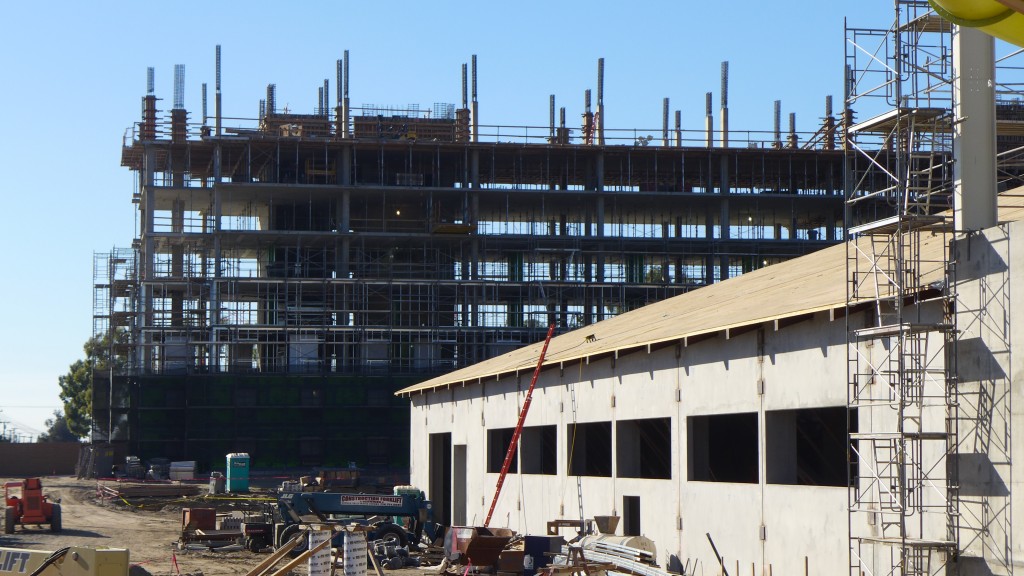 The main lobby, located to the right of the water park will feature grand lodge style entrance.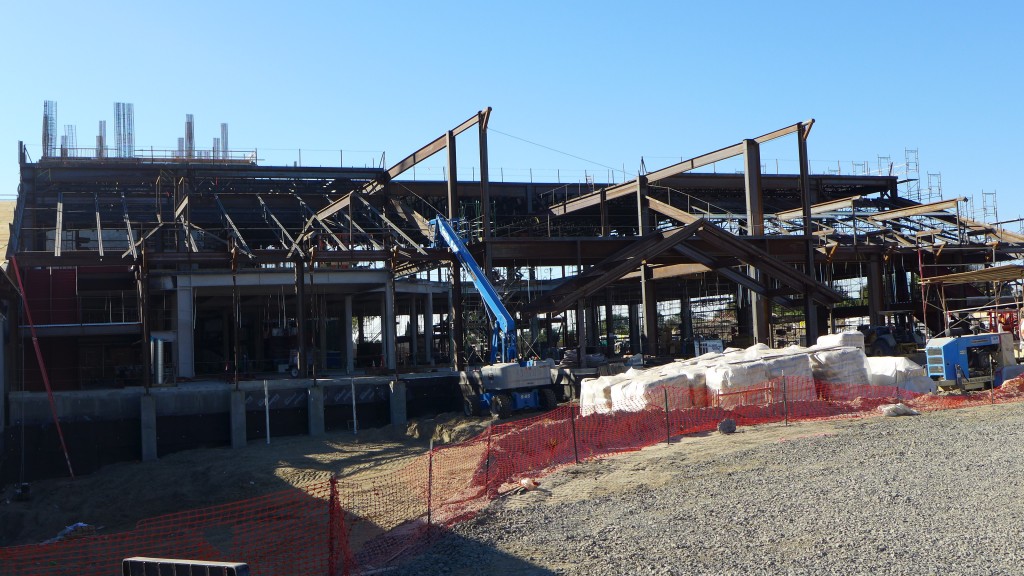 Many of the water slides that will feature "outdoor" portions are beginning to be installed. It's best to get these out of the way first to insure structural stability and accuracy when they start surfacing the buildings. Nobody likes a slide that doesn't fit.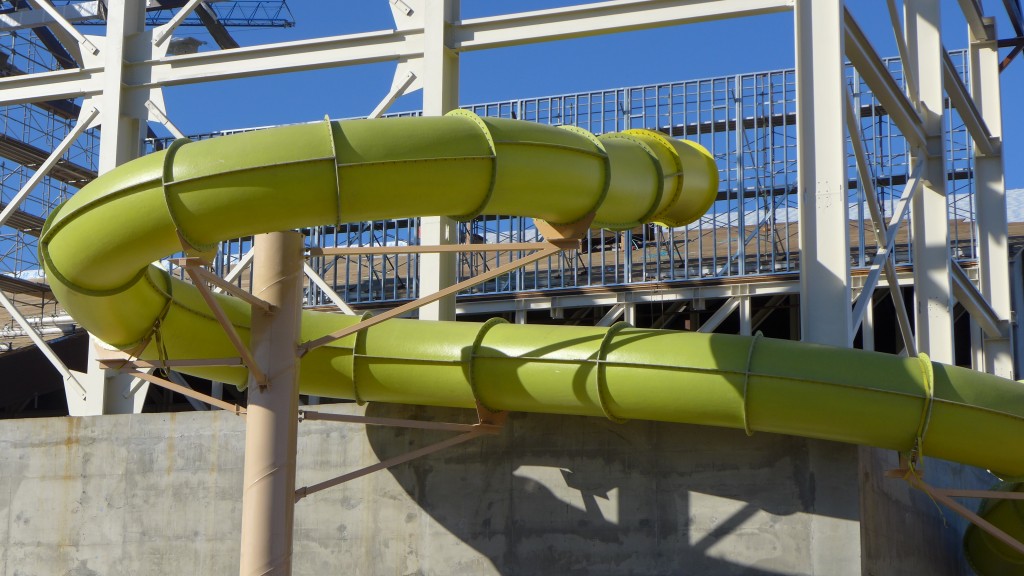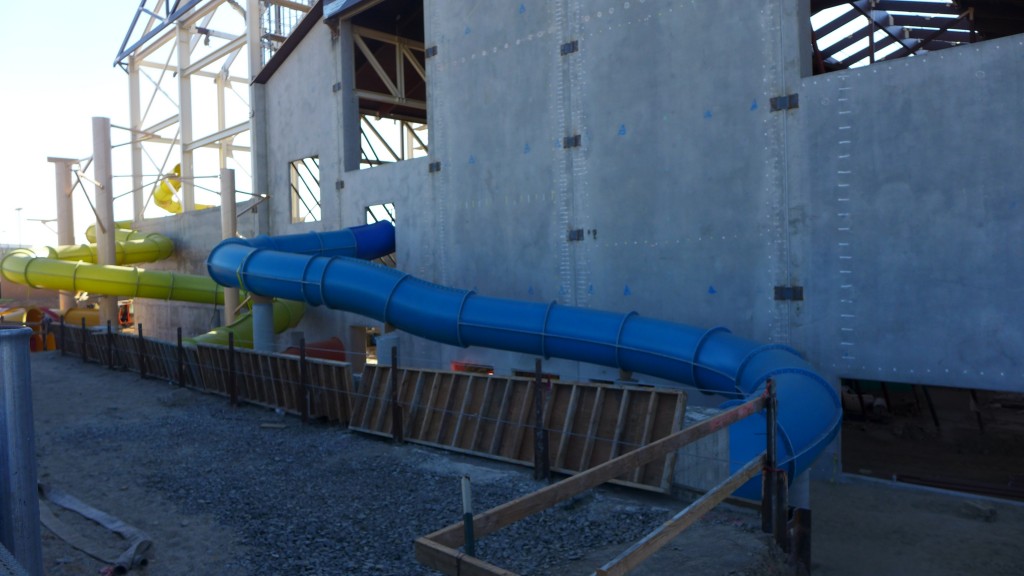 Located off-site about 1/4 a mile away, the staging area for many of the water slides currently holds at least half a dozen slides ranging in sizes and colors. From huge tubes to tiny speed slides, the array of slides will certainly catch the eye of anyone driving down Harbor BLVD.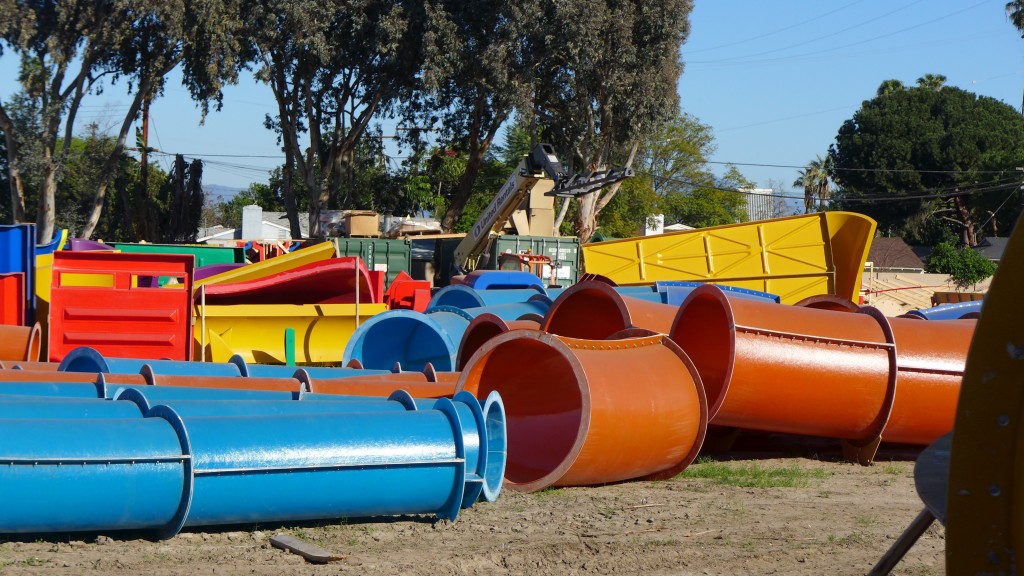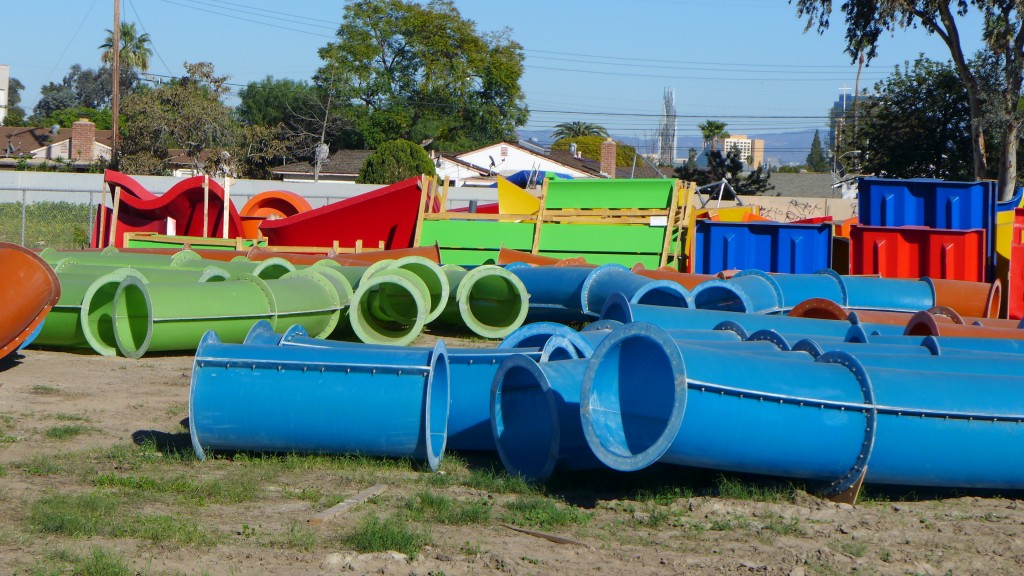 Be sure to check out the gallery below for more images from today's tour around the construction site.
Click here if you can't view the slideshow
Stay tuned for more from Great Wolf Lodge California, and be sure to get social with us on Facebook, and follow along with us on Twitter @BehindThrills for the latest updates!
For more information about Great Wolf Lodge Resorts, including booking info, visit the official website by clicking here!