Harry Potter Celebration recently wrapped up at Universal Orlando, bringing fans from all corners of the globe to celebrate what Harry Potter means to them. One of the big highlights of the weekend was the huge Harry Potter Expo that showcased all things Potter, including huge displays from the films, the studio tour, and so much more.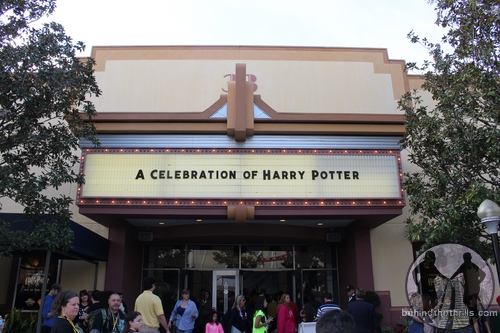 The Harry Potter Expo was the centerpiece of the huge three day celebration, and the only piece of the celebration that ran all three days, all day long. Guests could expect huge lines on Saturday and Sunday, making Friday the best day to get sorted into your house, see props from the films, and even meet the graphic designers who created all the artwork from the films.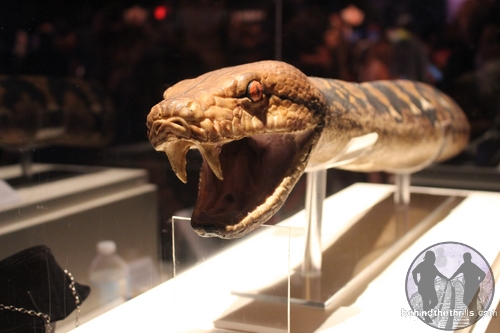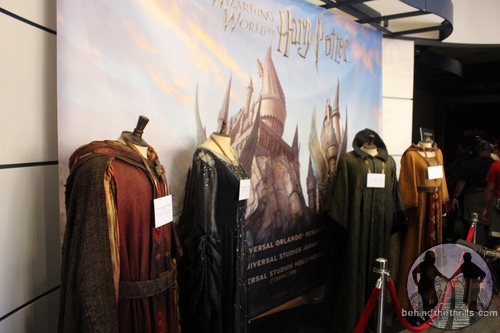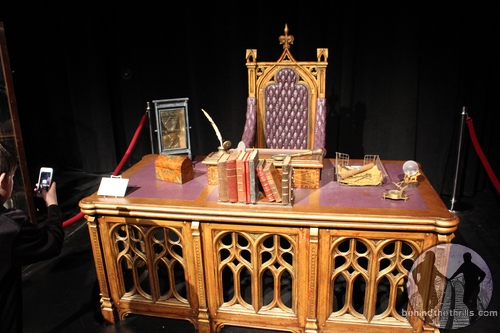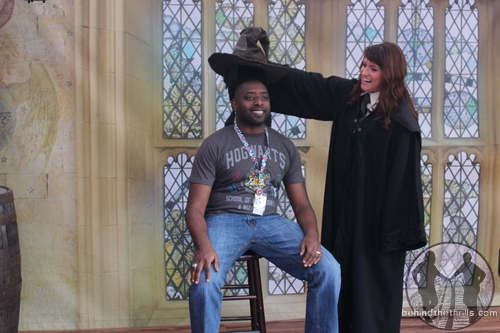 Fans could step inside the Warner Brothers booth, get their pictures taken with Dementors, and even give their house a shout out on Pottermore. Displays from the Harry Potter traveling exhibition were at the ready, and guests could even get sorted into houses by the sorting hat.
Video-Go inside the Harry Potter Expo and get a glimpse of the props from the Harry Potter Universe

Fans could also write what Harry Potter meant to them on the huge Muggle Wall, presented by Scholastic. They also had the chance to meet with the illustrator of the new covers for the book, Kazu Kabishi.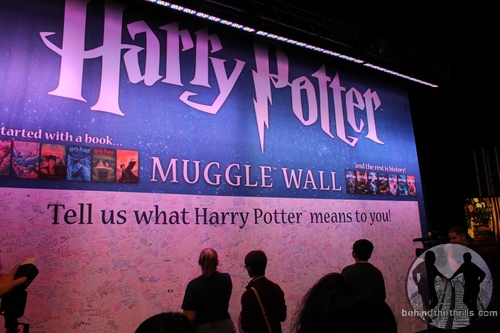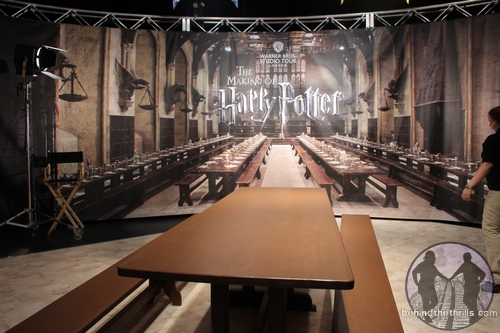 For fans who want to see an actual piece from the film, the Harry Potter UK Tour was on hand providing fans with a look at all the props, as well as a chance to pose in the Great Hall.
Video-We talk to Andy Nicholson from the Harry Potter UK Tour 

The London Tour will be featuring the actual Hogwarts Express from the film beginning this March.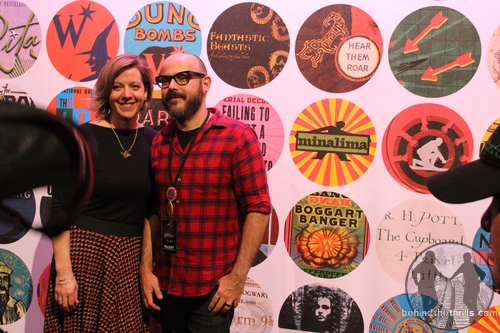 One of our favorite groups to talk with is MinaLima. The duo designed everything in print form from the films, including the wanted posters, the Daily Prophet, and tons more. They now have reproductions of all the film items for sale.
Video-We chat with Eduardo Lima about designing the look of items in the Harry Potter Universe

Slideshow-Check out even more pictures from A Celebration of Harry Potter at Universal Orlando
Want more Celebration of Harry Potter? Check out all of our coverage from this year's event by clicking here!
The Celebration might be over, but guests can take the same journey that Harry Potter did every day at Universal Orlando as they step into the Wizarding World of Harry Potter.
Stay tuned for more Harry Potter Celebration, and be sure to get social with us on Facebook, and follow along with us on Twitter @BehindThrills for the latest updates!
For more information about Harry Potter at Universal Orlando, including tickets, visit the official website by clicking here!