Folks whom are familiar with NPH know that he is an avid lover of theme parks throughout the country. He has lent his talent to many local Southern California theme parks and his voice is currently featured on the launch of the iconic California Screamin' roller coaster at Disney California Adventure. Fresh off his wonderful job hosting the Oscars, he moves down the 5 freeway to host a newer, more wetter extravaganza, World of Color!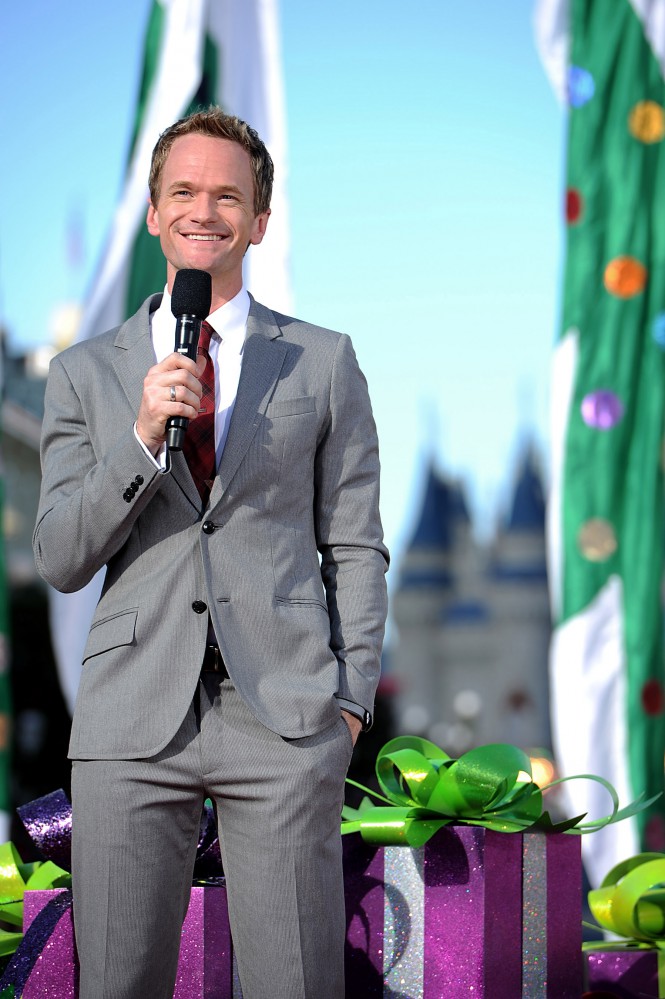 Harris will be joining Mickey Mouse as host of the all-new "World of Color – Celebrate! The Wonderful World of Walt Disney," opening May 22 at Disney California Adventure park as part of the Disneyland Resort Diamond Celebration. Harris, a fan of Disney Parks, will bring his unique style of humor and charm to this special edition of the popular "World of Color" show.
Neil also joins the ranks of Steve Martin who hosted Disneyland's 50th Anniversary show which was located in the Great Moments with Mr. Lincoln Theater.
"World of Color – Celebrate!" illuminates the night in a celebration of the unparalleled imagination of Walt Disney. Mickey Mouse and Harris will take guests on a fun-filled and inspirational journey, exploring Walt Disney's decades-long legacy of memorable animated moments and his dream of Disneyland park, all culminating in a madcap musical tour of Disneyland Resort attractions as never seen before.
The all-new "World of Color – Celebrate!," hosted by Mickey Mouse and Neil Patrick Harris, is just one part of the dazzling Disneyland Resort Diamond Celebration. Also debuting on May 22 will be the new "Paint the Night" parade and the fully-immersive, new "Disneyland Forever" fireworks spectacular.
Stay tuned for more from Disneyland and be sure to get social with us on Facebook and follow along with us on Twitter @BehindThrills for the latest updates!
For more information about Disneyland's 60th Diamond Celebration, including tickets, visit the official website by clicking here!