Well, it don't make no sense, but there it is. Sharknado hasn't won any major accolades, or awards but it's a wildly popular franchise. The straight to TV films have a huge audience, fan base and has become a cult hit. Now the third chapter is being shot, and it's taking Universal Orlando by…storm.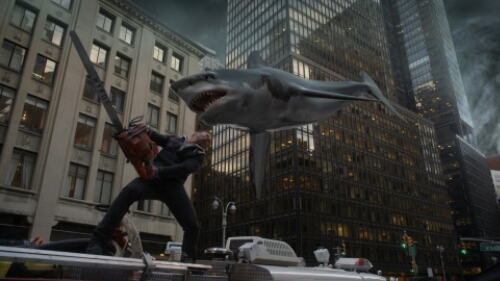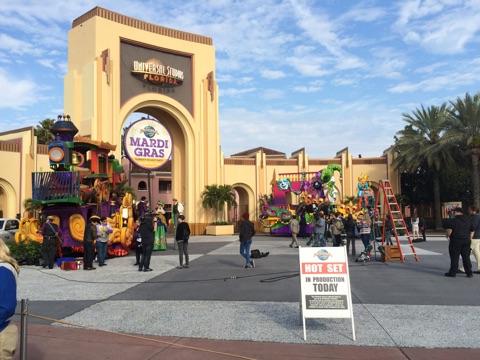 This week crews have been all around Universal Orlando filming key scenes for the new film. While it's not a film for everyone, it does have an audience which catapulted SyFy to 3.9 million viewers, which was the most for an original SyFy film. At one point, late last year, a Shaknado Musical was rumored to take over for Twister at Universal Studios Florida.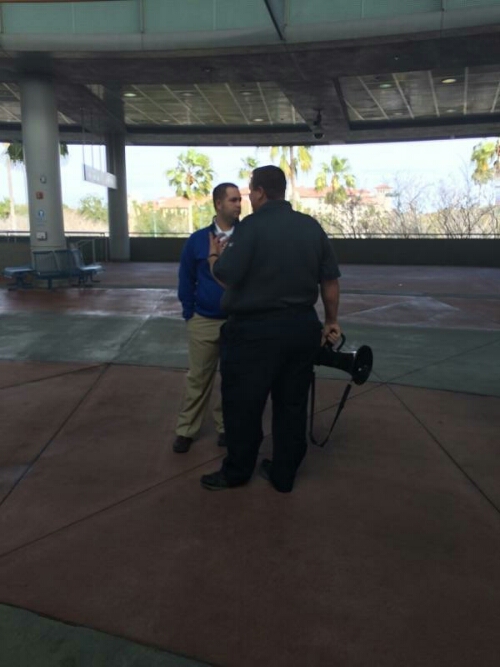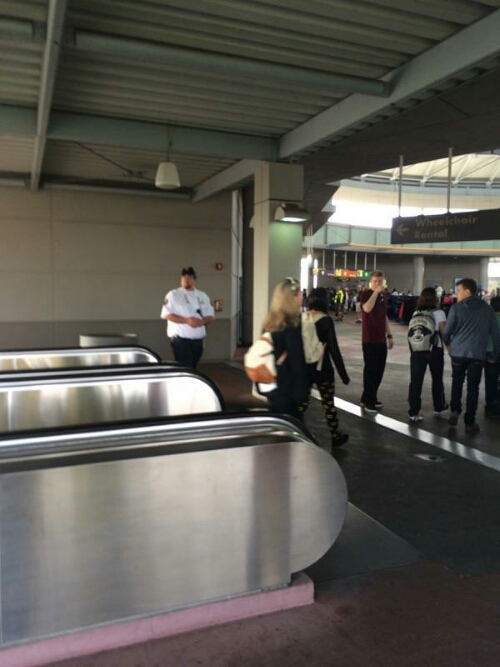 Readers sent in a few images from outside the park of filming in progress, though we weren't exactly sure if it was for Sharknado 3 or another production.
Featuring stars Ian Ziering, Tara Reid and Cassie Scerbo, Sharknado 3 will premiere on Syfy in July, causing mass destruction in the nation's capital, Washington, D.C., before roaring down the Eastern Seaboard and into Florida. We're not exactly sure how big of a role Universal Orlando will have in the new made for TV movie, it should be fun for fans of the park to see their favorite rides and attractions get splattered with shark guts.
Universal Orlando films a surprising amount of TV and movies on site. The park was recently aired on Celebrity Apprentice, which was filmed in the park last April. In the coming months the Brazilian film "SOS Mulheres Ao Mar 2" will be shooting key scenes around the resort as well.
As for Sharknado 3, we'll have to wait until July to see how much destruction comes to Universal Orlando.
Stay tuned for more from Universal Orlando, and be sure to get social with us on Facebook and follow along with us on Twitter @BehindThrills for the latest updates.
For more information about Universal Orlando, including tickets, visit the official website by clicking here!