Witness the power of this fully armed and operational space station! Legoland California is bringing their miniature world of Star Wars to a big new universe, as they are preparing to unveil the ultimate power in the universe! The all new Lego Death Star will premiere on March 5th, but before it does, we get a glimpse at the awesome new figure that will not only have the Death Star, but also several other scenes from Star Wars.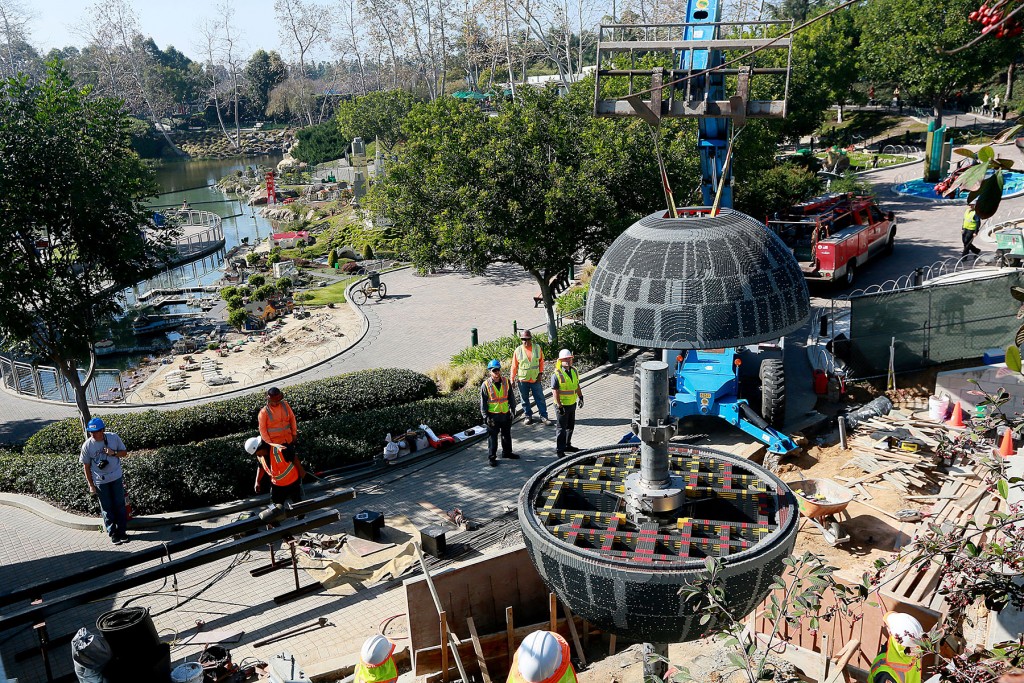 In 2015, Star Wars will be a bigger deal than ever. Disney might have the galactic empire under their control, but it's Legoland California that holds all the firepower. The unveiling of the all new exhibit will kick off the huge Star Wars LEGO Star Wars Days event on March 7 and 8, where guests can spend the day participating in Star Wars related activities.
Video-Watch as crews put together the most destructive force in galaxy

The all new Lego Death Star will include several scenes that were filmed in and around the Death Star, including the famous trench run. No worries, it will not blow up. There will also be tons of other surprises all over the new expansion.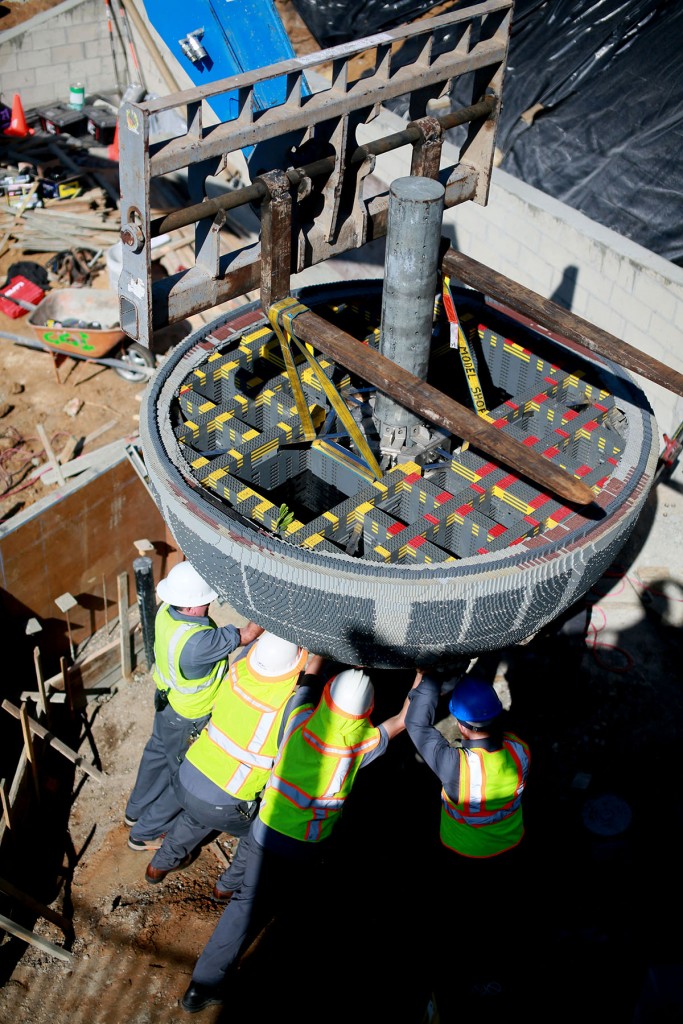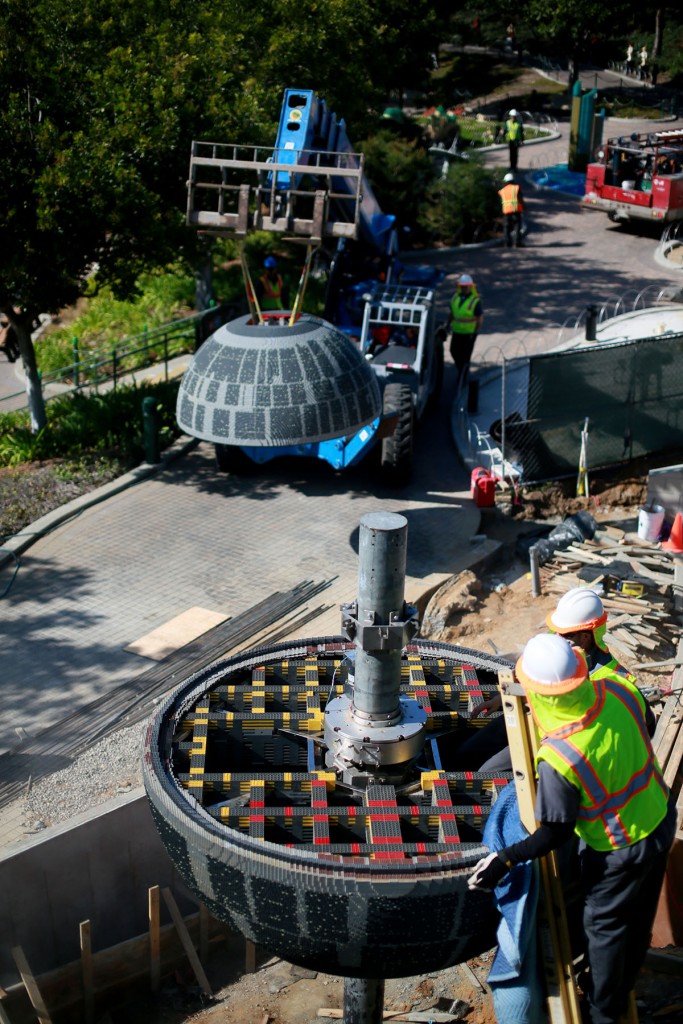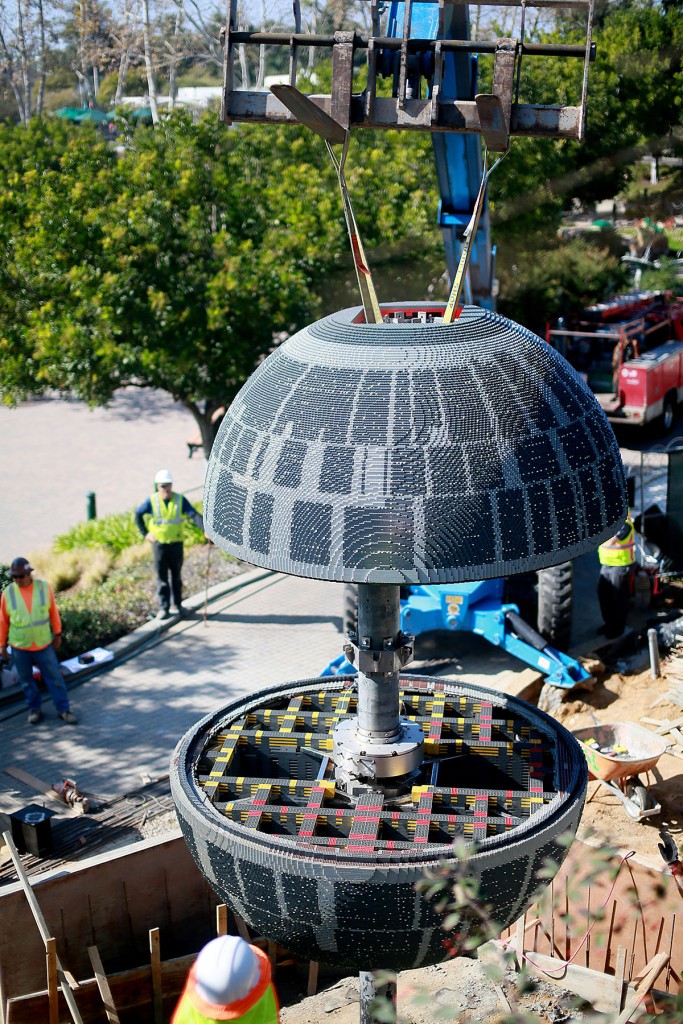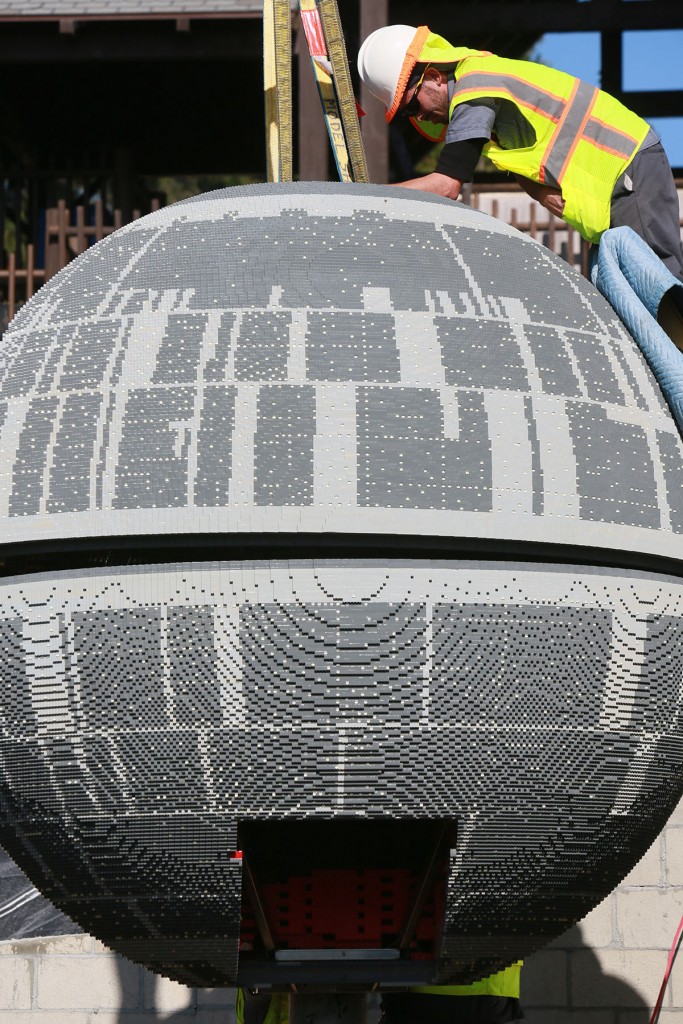 The Lego Death Star is absolutely huge, measuring over 13 feet high and 8 feet wide. The huge figure took several a forklift several hours to install the piece, which weighs an astonishing 1,900 pounds. The figure uses over half a million bricks, and is perched right above Star Wars Miniland.
Stay tuned for more from Legoland California, and be sure to get social with us on Facebook, and follow along with us on Twitter @BehindThrills for the latest updates!
For more information about Lego Death Star at Legoland California, including tickets, visit the official website by clicking here!