The Shallow Grave in Winter Haven, Florida is one of our favorite haunted attractions. The haunt gives two amazing experiences, which rivals many big name theme park haunted attractions. They are opening the doors for Valentine's Day, for those wanting a "night to dismember", and they are doing something special for the men and women who put their lives on the line daily by being first responders, and members of the military who fight for the country.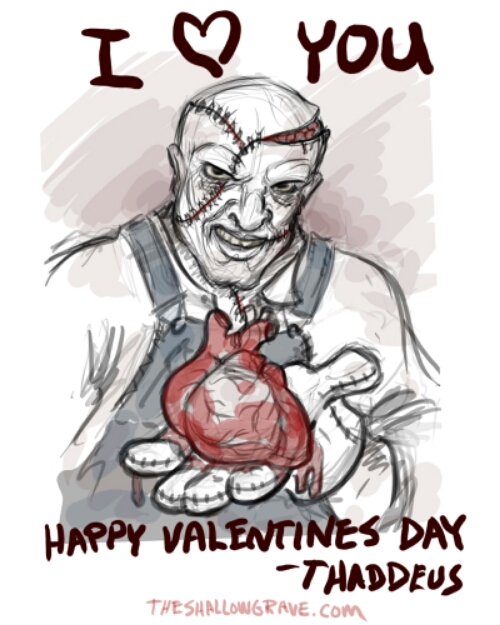 You know you want to be alone in the dark on Valentine's Day, but chances are you don't want to be running from Thaddeus, hoping to survive. That, however is half the fun, as The Shallow Grave will open the doors for a mid-winter fright.
This weekend, Law Enforcement, First responders, and military get in free, when going with someone who buys a combo ticket. It's a special way that the haunt can say thanks for all that they do. Valid ID is required, and a combo ticket for both haunts must be purchased for every free ticket.
Friday night, love is in the air as Thaddeus is showing his love…by ripping your heart out. Saturday night, the entire haunt goes pitch black, and you're left with nothing but a single light, and the challenge to make it out…alive.
Video-Get a glimpse at The Shallow Grave
If you've never experienced the Shallow Grave, this could be the last time that you get the chance to see Haunted Hills, and if you have been you're going to want to see it again before it changes. We've been told that there is a good chance that Haunted Hills will change completely when it opens again in October. It's just one more way that the haunt is keeping up with other haunted attractions in the area, and setting itself apart.
Stay tuned for more gory goodness, and be sure to get social with us on Facebook, and follow along with us on Twitter @BehindThrills for the latest updates!
For more information about The Shallow Grave, including tickets, visit the official website by clicking here!