Out of all the huge films coming out in 2015, none are more exciting (at least for us) than Tomorrowland. The new spot played during the Super Bowl didn't answer any questions, and it wasn't a full trailer, but it did bring a whole slew of new images, and tons of goose bumps for anyone who loves the old Sci-Fi comics, and movies, and especially for those who love Disney. The brief spot pretty much solidifies the notion that we MUST SEE THIS MOVIE, and it also gives us a glimpse of a world inspired by the land of it's namesake. The biggest question it brings up, however, is when can we see this in a theme park?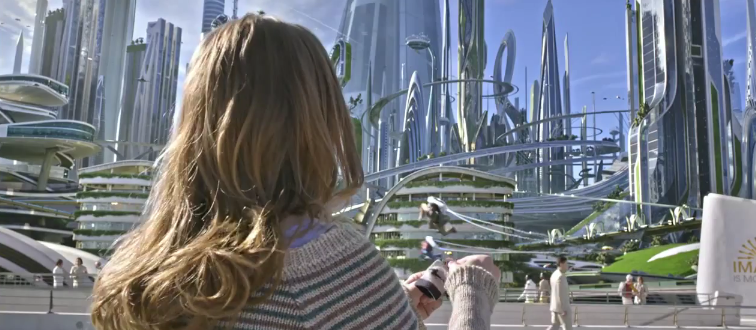 The film stars George Clooney, Britt Robertson and Hugh Laurie. The new trailer has a close up of what kind of looks like the original prototype for EPCOT, what kind of looks like a monorail, and jetpacks screaming around like motorcycles during rush hour.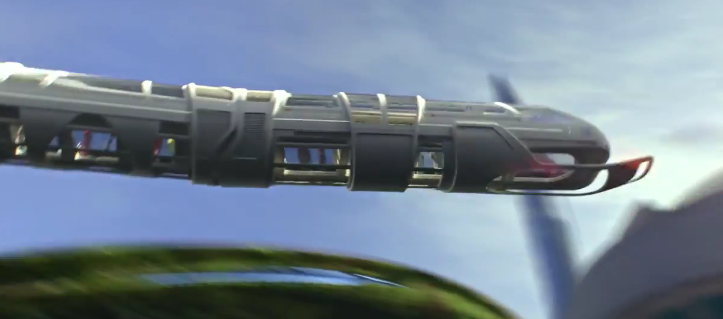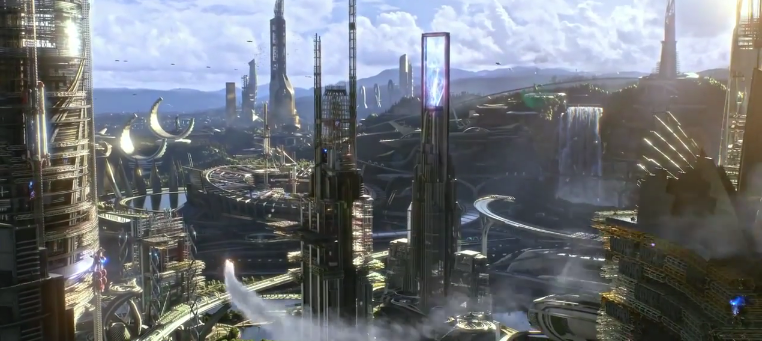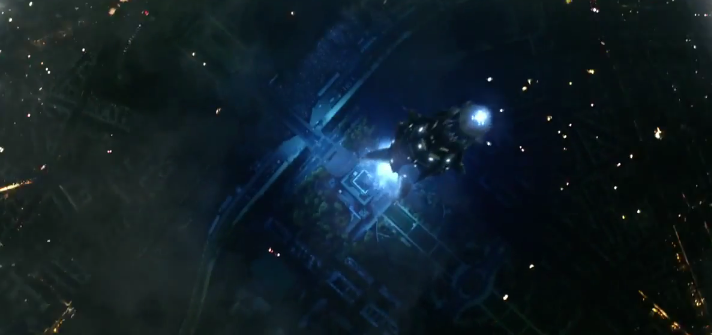 It's also got a really huge rocket that blasts out of what looks like someone's backyard. There's a game, or some kind of viral thing happening online (or was) which has a spinning codex of some kind…but if you're not into it, there's a freaking rocket!
It's an amazing looking trailer of a film directed by Brad Bird, who gave us the best Mission Impossible film to date, and the best superhero family movie ever with The Incredibles.
30 seconds just isn't enough. We seriously want more of a trailer, and really we just want May 22nd to hurry up and get here so we can see just what Tomorrowland is all about, and just what kind of world it really is.
The biggest question is, at least for theme park fans, when will we see this stuff in theme parks? The little bit we've seen of the film so far looks like it's directly from old concept art of Tomorrowland at Disney. If the film is a success, and we can possibly get a new franchise out of it, there's a good chance we could see Disney parks re-create the classic Tomorrowland in the image of a new film.
So what do you think? You wanna go?
Stay tuned for more from Disney, and be sure to get social with us on Facebook, and follow along with us on Twitter @BehindThrills for the latest updates!