Reboots are inevitable.  Whether you like them or not, they're going to happen. The only thing that you can do is hope that they do something to add a new take on your favorite films, all while paying a decent tribute. Enter Poltergeist.  The new trailer for the horror remake has hit, and it hits the right notes and seems to get all the good things right, while being all it's own.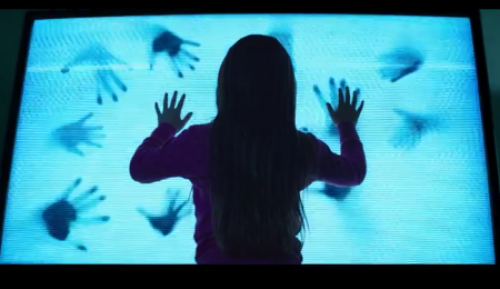 You can either love or hate the remakes, reboots and retreads, but you can't escape the fact that Poltergeist was one of the scariest movies ever made. It hit such a note with audiences, and used amazing effects for the time. It's no wonder that the studios have been hot to make another one, especially after three fairly successful films. Let's add the fact that there's an alleged curse that has been credited for the deaths of at least four members of the cast of the films, and you have something that audiences will just devour.

The new trailer really pays tribute to the old films, and it looks as if we're going to get a very similar story…only instead of a highly paid home salesman, we're going to get someone who's down on their luck. We're also getting it set in modern times, instead of being pushed back to the 80's. That means more technology for the spirits to mess with. The other big difference is that we see several clips of the children getting jerked around violently, as well as being grabbed, taken and just outright assaulted. What else would you expect from Sam Raimi and company?
So, the real question is, will this new Poltergeist film mess people up just as bad as the original film did? As a kid, my dad let me watch the movie on HBO and it had me afraid of Jello, the bathtub and old gnarly looking trees for years. It was a great and terrifying time to be a kid.
The other big question, will Universal license this as one of the houses for their annual Halloween Horror Nights? In 2013 Evil Dead (also a remake, also produced by Sam Raimi's Ghost House) made for a very scary and visceral maze when it was re-created at both Universal Studios Hollywood and Orlando. The 2015 remake will be hot off the screens, as it hits theaters on July 24th, 2015. That gives it just over two months before Halloween Horror Nights hits on September 25th. It's a little too early for a DVD release, but it could make for some really great scares.
Stay tuned for more gory goodness, and be sure to get social with us on Facebook, and follow along with us on Twitter @BehindThrills for the latest updates!