According to news reports, two people have been shot at Fun Spot America in Orlando.  The incident happened around 8:30 p.m. Saturday evening.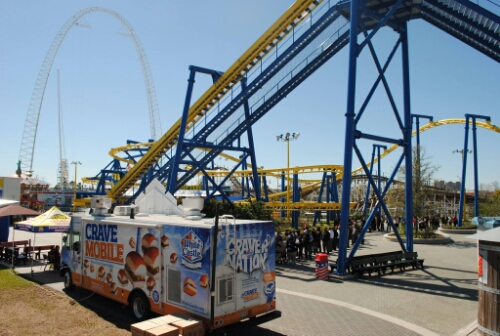 According to police, an adult male was shot in the shoulder, and a teenager was shot in the foot.
Thankfully the injuries were not life threatening, as both were treated at the local hospital.
The suspect was identified by witnesses, and was caught after a brief foot chase. No other details are known at this time, but Fun Spot is expected to be open.
Fun Spot America has been a popular destination the past few days, as hundreds waited hours for burgers from the White Castle Crave Mobile, a food truck serving White Castle burgers. The incident was not related, as the shooting was completely random.
Update
FunSpot has taken to Facebook to talk about the incident.
It is an unfortunate event, but really FunSpot and all parks do what they can to prevent incidents from occurring. There is always security on the premises, as well as cameras. The employees are also extremely attentive, keeping an eye on as much as they could. In fact, earlier this year a Fun Spot employee helped to apprehend someone who was suspected of robbing ATM machines.
Unfortunately, you can't control where things will happen.
Stay tuned for more, and be sure to get social with us on Facebook and follow along with us on Twitter @BehindThrills for the latest updates.