Guillermo Del Toro is one today's most visionary filmmakers. His creative vision is twisted, imaginative and has brought some of the most horrifying creatures to life. From giant monsters fighting robots, to demons from hell Del Toro has created some of the most terrifying monsters to ever grace the silver screen. However, he's been dropped from so many high profile projects, that to actually get a new film from him is something of a treat. Now Universal and Legendary has teamed up to bring what is sure to be a horror masterpiece to life.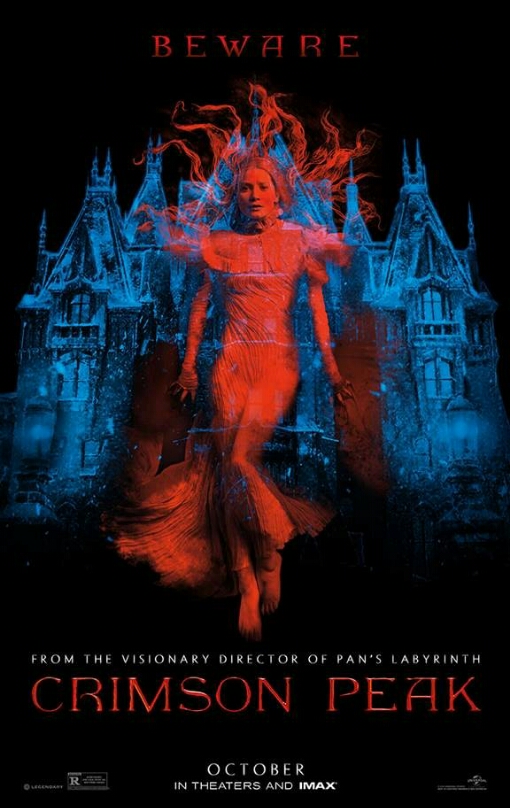 Tom Hiddleston and Jessica Chastain star in the story of a young author who is torn between the love of a childhood friend and a mysterious outsider. The author has her own ghosts she's running from when she's whisked to a huge house that breathes, bleeds and remembers.
Watch the trailer below
The film definitely is one that has been on the radar for quite some time, and marks a return to the type of horror that Del Toro built the early part of his career on with Spanish language films. Films like Chronos, and Pan's Labyrinth are very tense films that rely more on mood and story than jumps and gore, though there are plenty of both.
The thing we have to wonder, (and this is pure speculation) is could we see this at Halloween Horror Nights? Legendary and Universal partnered up in 2014 for Dracula:Reign of Blood. The house received mixed reviews, and the movie did enough at the box office worldwide to talk sequels and a Universal Monster Crossover series.
With Crimson Peak being a moody masterpiece in the making, it's likely that Halloween Horror Nights could turn the film into a massive haunted maze, a scarezone or both. Horror Nights is known for bringing films to life with larger than life sets, props and creatures.
In 2014 the team recreated the 1978 horror classic, Halloween. The house was a stunning tribute to the film, and made for a renewed interest in the film, even for those that didn't care for the film in it's first run.
It will be interesting to see what happens with Halloween Horror Nights, but regardless, Crimson Peak will hit theaters in October.
Stay tuned for more gory goodness, and be sure to get social with us on Facebook and follow along with us on Twitter @BehindThrills for the latest updates.
For more information about Halloween Horror Nights, visit the official website by clicking here!