Universal Studios Hollywood is celebrating 50 years of taking people behind the scenes and showing them how the magic of the movies is made. To celebrate the park is adding huge new attractions, bringing America's longest running TV family to life in a big new way, and is revamping one of their old favorites. If that wasn't enough, Universal is going to "supercharge" the Studio Tour with a massive  new attraction, as well as a new nighttime version. It's going to be a huge year, and you won't want to miss a minute.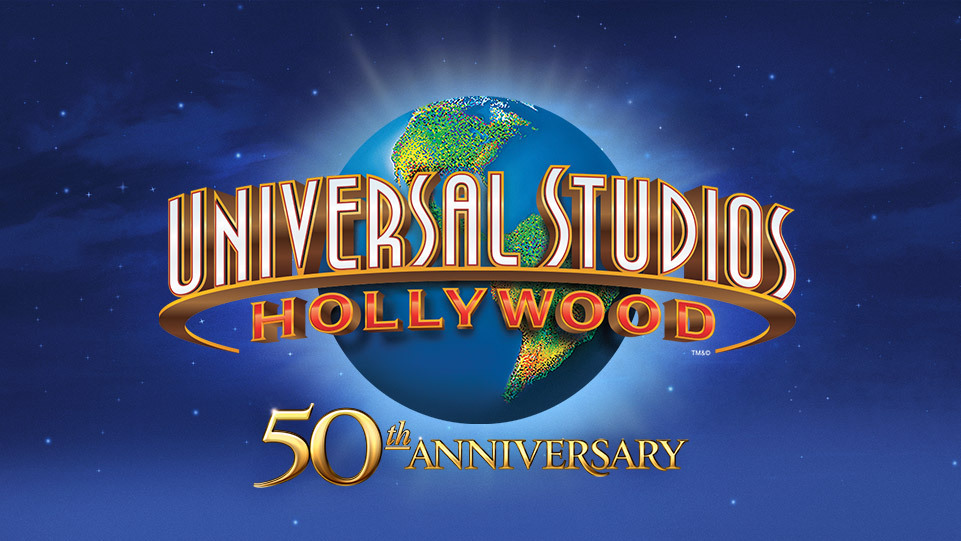 This year Universal Studios Hollywood celebrates 50 years in a big budget, big Hollywood way! If you've seen the park lately, you'll know that the iconic footprint is changing in huge ways. The park is currently undergoing it's biggest transformation to date, and is looking not only at changing how families vacation in Southern California, but how the world looks at what they do.
"For 50 years, Universal Studios Hollywood has given guests unprecedented access to the world's most alluring business by inviting them to peek behind the velvet curtain and become part of the exciting movie-making process," said Larry Kurzweil, President of Universal Studios Hollywood. "We are reimagining over 75 percent of our destination as we build upon our incredible success and expand our vision for the future, and we look forward to entertaining and inspiring guests for generations to come with what will ultimately be an entirely new theme park experience."
This year is a huge start with major renovations, additions, and changes happening to perhaps the most iconic part of Universal Studios-The Studio Tour.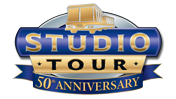 The fun all begins with the iconic Studio Tour trams. The trams have changed from the original "Glamour Trams" that debuted several decades ago, but have changed very little since. By 2016, that will all change, as the trams will get a sleek new look, comfy new seats, and a new Art Deco-themed Studio Tour entry portal, located within the theme park.
But that's just the beginning.
Fast and Furious has become a huge franchise for Universal Studios, with just the cars bringing in huge crowds for the theme parks. This summer, the park is going to take it a step further by putting guests on the Studios Tour right in the middle of the action. A huge 65,000 square foot building on the legendary backlot, will house the high speed, 3D-HD ride. It will reunite stars from the Fast & Furious series—Vin Diesel (Dominic "Dom" Toretto), Dwayne Johnson (Luke Hobbs), Michelle Rodriguez (Letty Ortiz), Tyrese Gibson (Roman Pearce) and Luke Evans (Owen Shaw)—in a revolutionary mega-attraction, conceived as a new installment to the dynamic film series that can only be experienced at The Entertainment Capital of L.A.
So, if we're reading this right, the ride will take place between Fast 6 and the new film that hits theaters this summer as well. We're hoping for a supercharged movie premiere, along with a ride on the all new installment!
One of the most exciting new elements of the Studio Tour will be the NightTime tour. Traditionally the tour closed at sunset, with the exceptions being for Halloween Horror Nights. Beginning July 4th and running until Labor Day, the tour will completely switch over and showcase the lighting that's needed to make films come alive. Stars who became famous on the Universal Studios Backlot will have  cameos on the "Nighttime Studio Tour," including Marilyn Monroe, Norman Bates and Frankenstein.
If that wasn't enough, The Simpsons will be adding a huge new chunk of real estate to Universal Studios Hollywood when Springfield opens this year. Guests will be able to walk the streets of Springfield and visit some of Springfield's best eateries such as Krusty Burger, Cletus' Chicken Shack, Luigi's Pizza and Phineas Q. Butterfat's Ice Cream Parlor, along with Homer's favorite hangouts, Lard Lad Donuts, Moe's Tavern and Duff Brewery. While Springfield did debut in 2013 at Universal Studios Florida, Hollywood will offer a completely different experience.
Universal Studios will also get nostalgic, to fit the anniversary, by sharing looks at the past via Facebook, Twitter and Instagram. Fans can follow the fun and the conversation by using the #UniStudios50th  hashtag.
Stay tuned as we dive into the amazing fun at Universal Studios Hollywood this year, and be sure to get social with us on Facebook, and follow along with us on Twitter @BehindThrills for the latest updates!
For more information about Universal Studios Hollywood, including tickets, visit the official website by clicking here!