Here's a shocker…Walt Disney World is set to raise ticket prices this weekend, which will push daily admission over $100 dollars for daily theme park admission. Disney's Magic Kingdom will be the first theme park to break the $100 dollar mark for a single day admission, with several other theme parks in the area expected to follow the move, as is the tradition. While that definitely seems expensive, is it really that bad?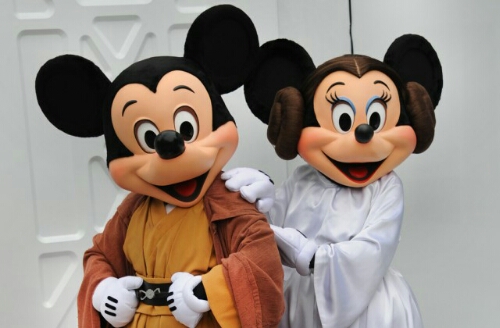 Magic Kingdom is expected to raise ticket prices to $105 dollars for a single day ticket, up from $99 dollars.  The other three Disney parks will go from $94 to $99 dollars. The raise is expected to take effect on Sunday February 22nd.
While no one wants to see ticket prices raise, it should really come as no surprise.  The Magic Kingdom is the most visited theme park in the world, and the park just finished a huge expansion of their Fantasyland area, which was a huge draw for families with a new coaster and several new attractions. The resort is also experiencing "Frozen Mania" with shows and characters based on the hit animated film being wildly popular. As hikes go, if you still go the park as much as you did when prices were lower, the parks will continue to raise prices.
While one day ticket prices soar, multi-day tickets are becoming an even better deal. While a one day admission is over $100 dollars, a three day Florida resident ticket is just $139 dollars. Those looking to spend a week at Disney will actually pay less per day, based on how many days you plan on spending in the parks. The best deals remain the annual passes, giving a whole year of admission for just barely the cost of four one day tickets. In actuality, how many people still buy one day tickets anymore?
Last year saw Universal Orlando the first to raise ticket prices, with Disney following, and SeaWorld bringing up the rear. With Disney raising prices first, the other parks are expected to do the same within the next few weeks.
Stay tuned for more from Disney, and be sure to get social with us on Facebook and follow along with us on Twitter @BehindThrills for the latest updates!
For more information about Walt Disney World, including tickets before the go up, visit the official website by clicking here!