Busch Gardens Williamsburg is opening for their 40th season, celebrating 40 years of fun. This season Busch Gardens will be going big with a massive new coaster, a new show and much more! While the park is looking forward to the future, it's also looking back at their past, and what's made them such a family destination over the past 40 years.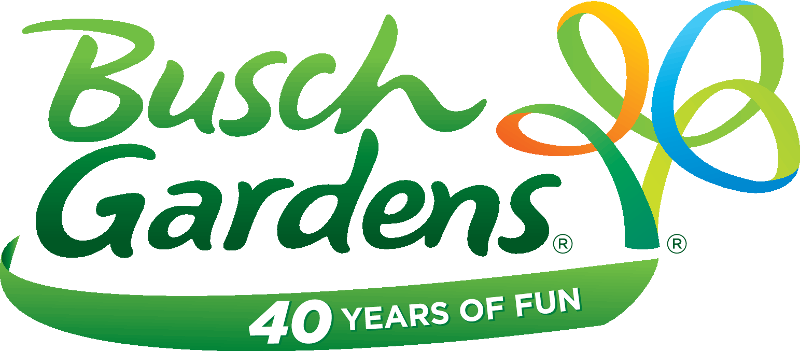 Busch Gardens opens this weekend for their 40th season. The park has gone through a ton of massive changes over the years, but it's retained that old school charm and beauty that made guests fall in love with it in 1975. It is consistently rated as the most beautiful park by both the Golden Ticket Awards, and National Theme Park Historical Society. The park hasn't let time pass it by either, as it constantly adds all new attractions, and shows. In fact, the park has added more new shows in the past five years than it ever has before. With events like Howl O Scream, and Christmas Town, the new show opportunities just present themselves non-stop.
As 2015 kicks into high gear, however, we found 15 new reasons to visit Busch Gardens Williamsburg for the 2015 season.
Roll Out the Barrels-An all new show hitting opening weekend at Das Festhaus
Tempesto-The all new coaster will be opening April 25th
Jack Hanna Weekend-April 11th and 12th, Jungle Jack Hannah will return to BGW for animal talks, and more
Food&Wine Festival-The annual culinary fun returns with two new food experiences, Asia and New Orleans!
Star Spangled Nights-Beginning July 3rd, and running until September, BGW celebrates America with festive decorations, fireworks and more!
Howl O Scream-The nightmares return as Howl O Scream brings the terror
Christmas Town-The park is transformed into a winter wonderland as the sounds, smells and tastes of Christmas take over the park
Bier Fest-We're not exactly sure what this is, the park is being very secretive, but if it's as awesome as we think it could be, then it's going to be a blast. Could the park be celebrating German heritage and beer?
Limited Edition Steins-The park has rolled out some amazing new beer steins just for the 40th anniversary
Limited edition throwback merchandise-The park is celebrating it's past attractions with all new merchandise. From Big Bad Wolf and Le Mans, the park is showcasing some awesome new items that have a bit of nostalgia
The Old Country-Back before it was "Europe" or Williamsburg, it was called "The Old Country". Busch Gardens has a special amount of limited edition merchandise that throws back to the old times of The Old Country
Le Scoot-The classic log flume ride is getting a face lift with all new tracks, and all new REAL logs. That's right, the old log flume will use real logs to float guests downstream
New Ice Cream Shop-What better way to celebrate 40 years than with a huge sundae? The park has opened an all new shop, right underneath Griffon
Free admission first weekend-For the very first weekend, guest who were born in 1975 get free admission into the park. All you need to do is show ID, and you're in! That's good for Friday, Saturday and Sunday
The park doesn't officially turn 40 until May 15th of this year, so we are pretty sure that there will be a huge celebration on that day as well.
Speaking of birthdays, it wouldn't be a great birthday without some old videos.
This one is probably our favorite. It features a very catchy, very inspirational jingle that you can't help to sing along to. In fact, it's been stuck in my head for about three days now. If you look, you'll catch a glimpse of the Legendary Big Bad Wolf Coaster.

How about a celebrity endorsement? American Legend, Vincent Price narrated a commercial which gave three great reasons to come to Virginia. Mind you, this was well before Howl O Scream!
http://www.youtube.com/watch?v=lBbYcN6yExU
In 1978, the park opened the first of it's Legendary coasters. Unlike many other coasters at the time, this coaster was based on an actual legend. And, it was animated! The Loch Ness Monster still haunts the waters of Busch Gardens.

Will you be celebrating 40 years of Busch Gardens?
Stay tuned for more fun, and be sure to get social with us on Facebook, and follow along with us on Twitter @BehindThrills for the latest updates!
For more information about Busch Gardens Williamsburg, including tickets, visit the official website by clicking here!