It's going to be a Fast&Furious takeover of Universal Hollywood's CityWalk as the premiere entertainment destination in L.A. celebrates the release of the latest film in the Fast&Furious franchise.  The entertainment complex will have a massive celebration of the film with some of the cars from the film, costumes and even a marathon at the AMC Cineplex. It's the only place in L.A. where fans can see all the action. It's all just a kick off to the "Furious Summer" that Universal Studios Hollywood has planned.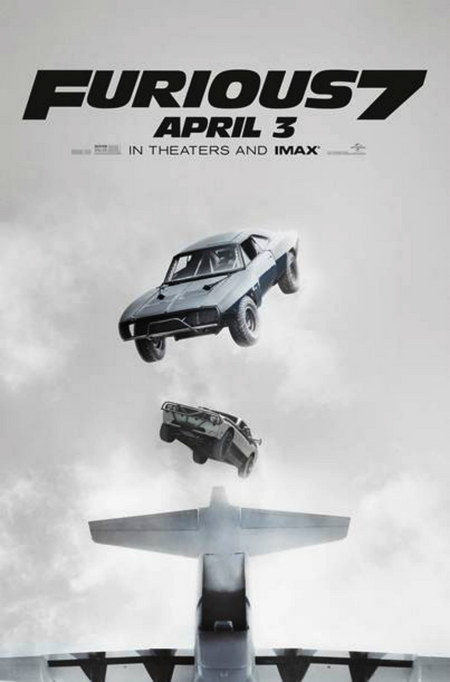 Universal Hollywood's CityWalk will be the center of an epic party, and a two day marathon, where guests can see not only the 1967 Camaro from the film, but also some of the costumes that were worn by Vin Diesel and Dwayne Johnson in the film.
The two day marathon kicks off on Tuesday March 31st and resumes on Thursday April 2nd, all leading up to an advance screening of Furious 7 at CityWalk.
The party will spill over to the "5 Towers" stage, where DJ's will be spinning music from all seven films, including new music from the Furious 7 soundtrack.
If that wasn't enough, Universal Studios Hollywood will have a "Furious Summer" as they unveil Fast&Furious:Supercharged in June 25th.
The theme park will also have several of the stunt cars used in the films I display, including the 1970 Dodge Charger R/T.  The black, V8-powered car first appeared in The Fast and the Furious and has been a mainstay in every action-packed film since. The grey 1970 Plymouth Roadrunner that Dom first drove in The Fast and the Furious: Tokyo Drift will also be on display, along with the 1970 Plymouth Barracuda that belonged to Letty in Fast & Furious 6.
Stay tuned for more Furious fun, and be sure to get social with us on Facebook and follow along with us on Twitter @BehindThrills for the latest updates!
For more information about The Fast&Furious takeover, including tickets, visit the official website by clicking here!