Thunderbird at Holiday World is going to be the must ride coaster when it opens this April. It's the world's first launched wing rider coaster, and the first official launch coaster from Bolliger & Mabillard (B&M). It is also the first steel coaster at the traditional family park, but it's a doozy. On Saturday Thunderbird made it's first flight, the first of many.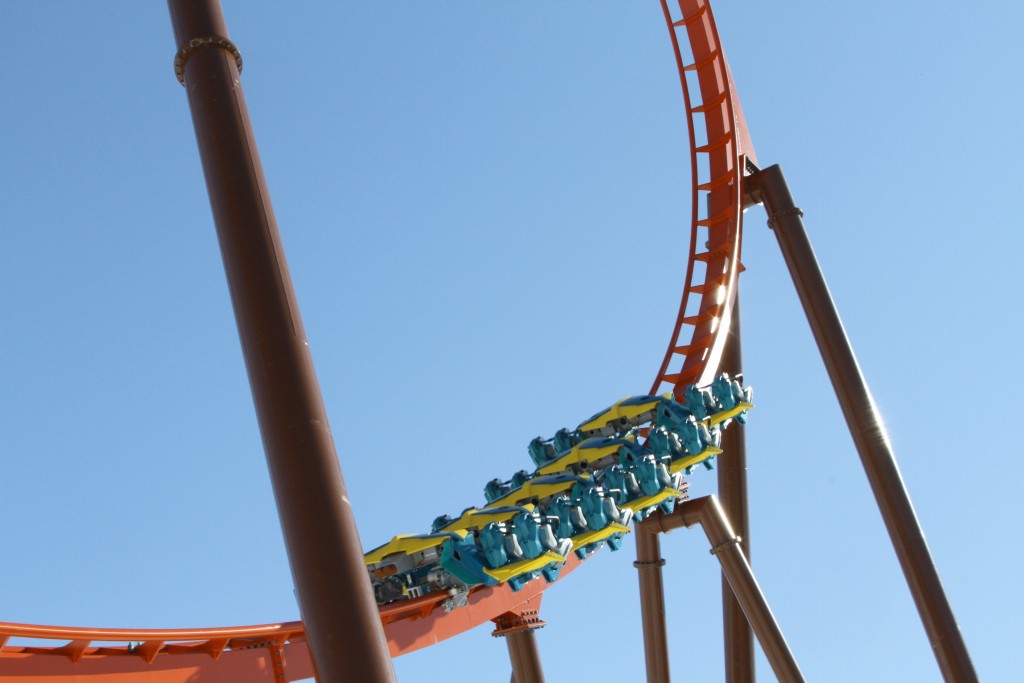 Just in time to "spring ahead", Thunderbird launched towards spring with an army of water dummies. The coaster made the first launch count, as it made a complete circuit around the track.

"We've been joking that on this day when we usually 'spring forward' to Daylight Savings Time, we decided to launch forward," says Holiday World's president, Matt Eckert. "This is a huge milestone for us – Thunderbird is the greatest investment we've made since we opened in 1946. Our season begins in just seven weeks."
Video-Watch Thunderbird take it's first flight!
Thunderbird features a zero-to-60 miles-per-hour launch in 3.5 seconds, followed by multiple inversions – including a 14-story Immelmann loop, Zero-g roll, barrel roll, and a loop soaring 125 feet in the air. There will also be several "near miss" moments with great features, including a fly through a barn, and some of the neighboring coasters.
It's going to be on our list for the must ride new coaster of 2015!
Thunderbird opens with Holiday World on April 25th.
Stay tuned for more from Holiday World, and be sure to get social with us on Facebook and follow along with us on Twitter @BehindThrills for the latest updates!
For more information about Thunderbird at Holiday World, including tickets visit the official Holiday World website by clicking here!