The circuses of old are coming to an end as Ringling Brothers has announced that they are ending their famous Elephant act, and will phase put all elephants on their touring production by 2018. The animals have been a staple of the circus for almost 100 years, but growing concerns over animal rights has lead the company to retire their elephants.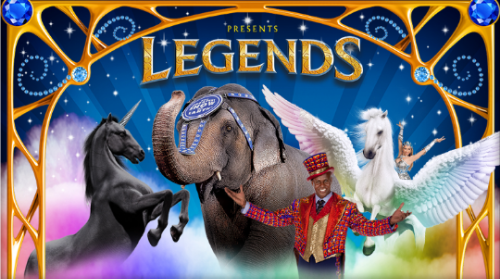 There are currently 13 elephants on tour with Ringling Brothers. By 2018, all 13 will be retired to the elephant conservation center in Florida. The center was established in 1995, and houses a large variety of retired and rescued elephants currently.
While there has been a huge animal rights movement against the company, executives say that they were not the reason behind the decision.
Certain cities and counties have passed "anti-circus" and "anti-elephant" ordinances, making it more difficult for the circus to plan tours. The company's three shows visit 115 cities throughout the year, and executives have said it's expensive to fight legislation in each jurisdiction. Instead of spending money to fight the decisions, they'll use that money to take care of the threatened animals.
The Asian elephants are critically endangered, with very few remaining in the wild. The goal of Feld Entertainment, the parent company of Ringling Brothers, is to help preserve the animals and study their behaviors to help get a better understanding.
Currently the conservation center is not open to the public, but executives are hopeful that will change in the future.
The elephants are not the only animals used in the circus, with dogs, tigers, horses and camels also making a large part of the show. Those animals will still be part of the show, and will still be on tour.
The Greatest Show is changing and evolving, based on the customer base. While organizations like PETA will argue that it's because if their influence, the truth of the matter is that many people are looking to see the animals in a more natural environment. Places like zoos and sanctuaries, and even theme parks like Busch Gardens offer a more appealing environment for guests to Se the animals in.
There was no mention on whether or not any of the other remaining circus troupes will also retire their elephants.
Stay tuned for more fun, and be sure to get social with us on Facebook and follow along with us on Twitter @BehindThrills for the latest updates!