You've underestimated the power of the dark side, and so have your rebel friends. Now witness the firepower of this fully ARMED and OPERATIONAL battle station! Legoland California has unveiled the ultimate weapon in the universe, and it's fully operational. The Lego Star Wars Death Star is the latest addition to the Star Wars Miniland, and joins the other huge models with just a hint of the Dark Side.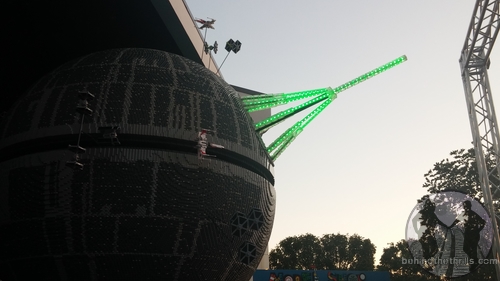 Opening March 5th, 2015, LEGOLand California adds a welcome addition to their Miniland Star Wars Area: The Death Star. With over 500,000 LEGO bricks,  1,900lbs, 1,800 man hours by 8 LEGO master builders and an interactive LEGO build area, the Death Star brings one of the most iconic pieces in film history to life. Built into a part of the impressive trench flying scene on the Death Star with interactive buttons, this new LEGO build area will bring out your inner child as you construct a spaceship of your own creation.
Video-Now witness the firepower of this fully ARMED and OPERATIONAL battle station!

The Death Star is complete just in time for the huge Lego Star Wars Days.  March 7th and 8th, the "LEGO Star Wars™ Days event will have guests participating in Star Wars™ related activities, including scavenger hunts and interactions with tons of Star Wars Characters. LEGO® Star Wars™ Miniland Death Star Model Display is included in the cost of admission to LEGOLAND California Resort.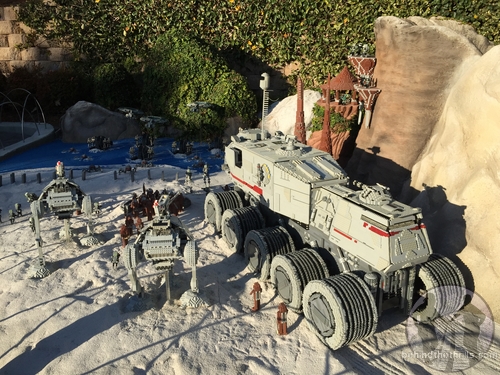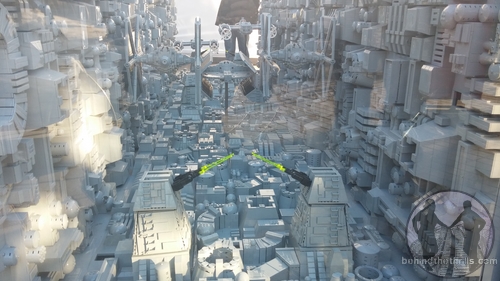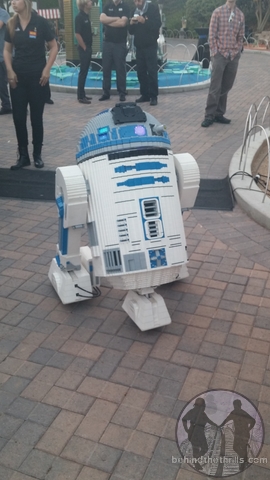 The Lego Star Wars Death Star is the crowning piece to the already immersive Lego Star Wars Miniland. It's a great look back at the iconic weapon of choice for the Galactic Empire. The new addition comes just a few months before the all new Star Wars: The Force Awakens hits theaters.
We wanted to know just a tad bit more about the Death Star, so we asked the one person who could tell us everything there is to know…after all, she took the plans from Darth Vader!
Video-It's not Princess Leia! We talk with Julie Estrada from Legoland California!

Special thanks to my theme park partner-in-crime, Skyla, for her help in keeping me from going to the dark side of the force, and for taking some photos as well as being a mediocre LEGO builder.
Lego Star Wars Days happens March 7th and 8th at Legoland California, and will be included in theme park admission.
Slideshow-Check out even more pictures from Legoland California
The Death Star is just one of the major additions coming to Legoland California this year. Later this year, Legoland California will premiere the Lego Friends area-Heart Lake City. It will feature tons of interactive areas with Lego Friends, including a horse stable!
Stay tuned for more from Legoland, and be sure to get social with us on Facebook, and follow along with us on Twitter @BehindThrills for the latest updates!
For more information about Legoland California, including tickets, visit the official website by clicking here!