Avengers was quite possibly the most important movie in the Marvel Cinematic Universe. It's literally what every movie up to that point was working towards. This year we will get a second Avengers film, when Age of Ultron hits on May 1st. An all new trailer has hit, plus a HUGE marathon of films will be coming to theaters just before Age of Ultron hits. It's going to be…MARVELous.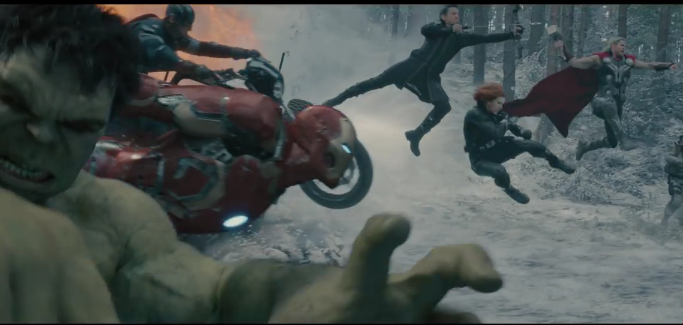 First up, the all new Avengers trailer shows a bit more of the story. For the first time since the teasers have begun for Avengers, there is no Pinocchio song, or reference. Instead, we get a little bit of a heartbreaking story on how Ultron was supposed to change the world, and really how Tony Stark is to blame for things going really bad.
We also get a glimpse of the riff between Captain America and Iron Man in the makings. Apparently the events of Ultron will help kick off the Civil War, which will be the subject of the next Captain America film.

If that wasn't enough, you can see all 11 movies in one day, including the all new Age of Ultron.
That is one huge day of movies! AMC, Regal and several other chains are doing the marathon, with many also doing just a back to back showing of Avengers and Age of Ultron.
Avengers hits theater May 1st
Stay tuned for super hero goodness, and be sure to get social with us on Facebook, and follow along with us on Twitter @BehindThrills for the latest updates!