Spring is ringing in at silver Dollar City, as the park readies for their season opening on Saturday March 14th. New for 2015 is the huge $8 million dollar Fireman's Landing, which boasts ten all new family adventures. To get ready for the grand opening, the park previewed the all new area for the School of the Ozarks. The all new area will be ready for the Saturday opening.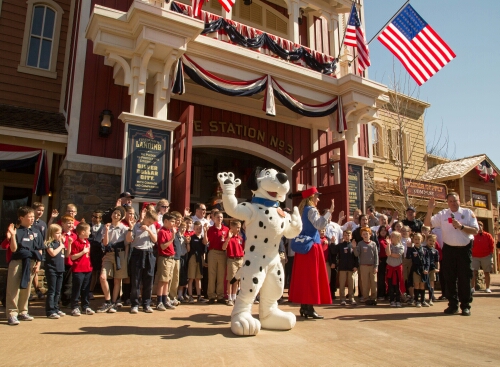 The all new area celebrates Firefighters, and the spirit of volunteer firefighters. It also serves as an interactive area that brings awareness to fire safety and prevention. The new area has six new attractions and four interactive play zones.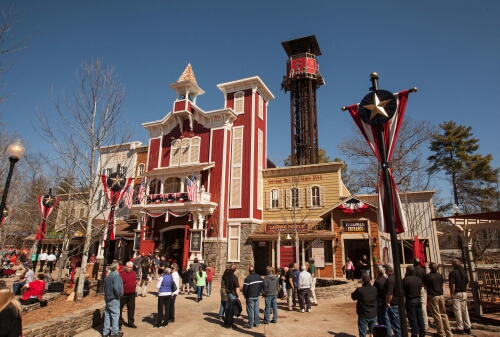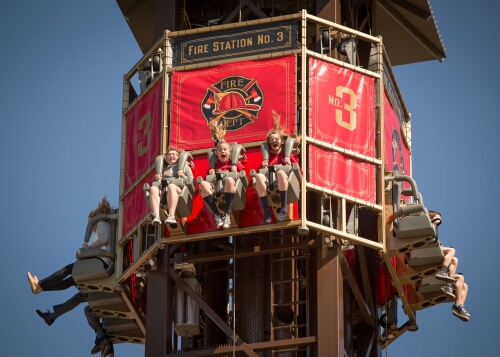 The all new area features a big drop tower, while not a record breaker, it is definitely thrilling enough for the entire family. Other new attractions include a miniature drop tower for the little ones, a Wagon ride that takes riders up and over on a bumpy brigade run, and several small spinning rides for the entire family.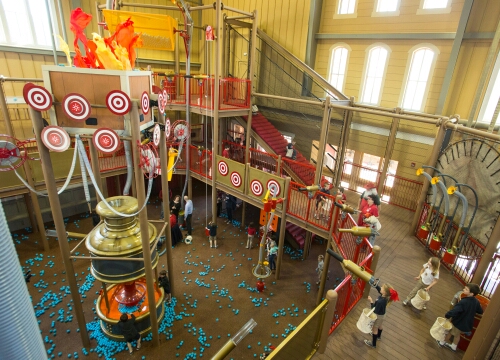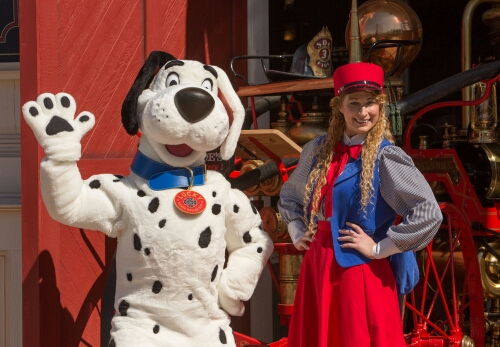 The area also includes a water play area, and a "Fire Drill" foam ball play area, where firefighters in training can take target practice and help put out flames.
What's a firehouse without a mascot? Guests can meet Fireman's Landings very own firehouse dog, Lucky.
The all new area is geared for fun family adventures, and let's kids and adults play, explore and learn in a fun way.
The all new area opens Saturday when Silver Dollar City opens for the 2015 season.
Stay tuned for more from Silver Dollar City, be sure to get social with us on Facebook and follow along with us on Twitter @BehindThrills for the latest updates!
For more information about Fireman's Landing at Silver Dollar City, including tickets, visit the official website by clicking here!