The Republic is a mysterious society,  the likes of which we don't fully understand…yet. The all new interactive game is scheduled to premiere at the annual Orlando Fringe Festival,  and will include interactive elements, a maze and amazing make up. The new game will rely heavy on special effects make up and artistry, bringing several new monsters to life. Who better to do it than to master monster makers from the hit TV show-Face Off?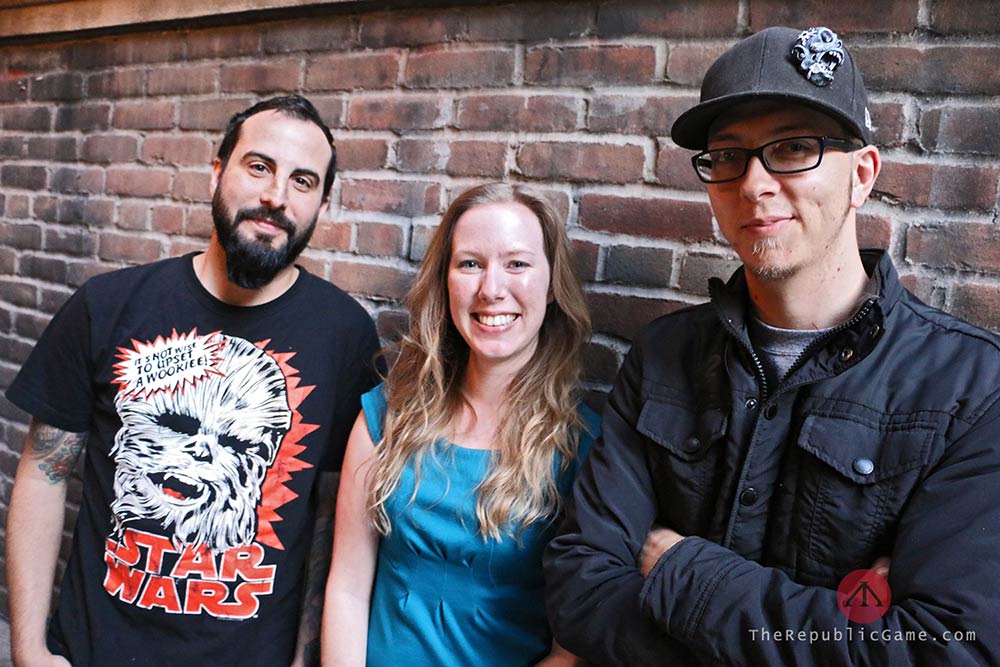 Eric Garcia and David "Doc" O'Connell have been part of SyFy's hit make up show, Face Off. On the show they brought massive monsters to life with make up and skill. At Halloween Horror Nights at Universal Studios Florida, they brought monsters to life to fill your nightmares. Now, they have joined The Republic, and will be bringing some of the legendary monsters to life, that will hunt, haunt and fill your missions with a new kind of dread and challenge.

"I am excited to be working on this project! It is something I have never heard of before and has such great potential," said Garcia. "It will be fun to see how people interact with the characters we develop."
The Republic will feature an amazing maze filled with characters, including two mythological nightmares-Medusa and the Minotaur. Eric and Doc will bring those two creatures to life, as only they can.
At 2014's Halloween Horror Nights, Eric and Doc helped bring the monsters and mayhem that they also helped to create in the hit show Face Off, as the show came to life in an all new scare zone at the park.
Video-Doc and Eric give make up tips at Halloween Horror Nights

The project is being supported on Kickstarter, to help with costs of make up, building materials and more. The event will take place later this year, and if you're a fan of horror, and puzzles, The Republic looks as if it's going to be a ton of fun.
Stay tuned for more from the Republic, and be sure to get social with us on Facebook, and follow along with us on Twitter @BehindThrills for the latest updates!
For more information about the Republic, and to find out how you can help via Kickstarter, visit the official Kickstarter page by clicking here!