Things are about to get amazingly busy for Wald Disney World as the park is scheduled to start some major happenings this month. This week will mark the opening of an all new Disney legendary spot, as Trader Sam's Grog Grotto is scheduled to open at Disney's Polynesian Village Resort. The Polynesian is undergoing a huge transformation that has already seen the transformation of the lobby, and will continue with all new family rooms, and "Bora Bora Bungalows". This week, however, we could see Trader Sams opening.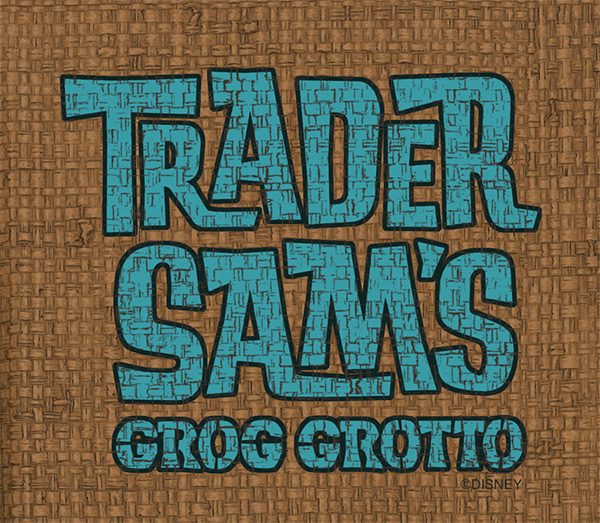 The little getaway, Trader Sams Grog Grotto is more of a bar than anything else, but it's a family friendly lounge that will be as much for the kids as it will be the adults. Trader Sams has been doing Cast Member testing, and we've gotten a few reports about the all new lounge.
If you're a fan of the Trader Sams at Disneyland, this version is about the same. It's wildly themed to a Tiki Room style getaway. There's tons of decorations on the wall, and just everything is highly detailed. The emphasis is on the highly themed decor, and the specialty drinks and food.
The lounge features a small bites menu, with small portions of things like dumplings, lettuce cups, sushi and tacos.
There is a variety of beer and wine, with a flight of Kona Beers as well as a flight of rum. There's 12 specialty alcoholic drinks, and several non alcoholic drinks. The drinks are the fun oart, not just for the drinks rhemselves, but for the insanity that goes along with them.
For example, when you order The Nautilus, you hear Captain Nemo from 20,000 Leagues Under The Sea barking orders. Some of the other drinks upset the Tiki gods, and we just dare you to order two shots in a drink. The responses are a range of lighting and audio effects that envelope the entire bar.
The seating is split between indoors and outdoors, with a limited amount in each area. There's less than 100 seats in the lounge, and no advanced reservations, so you'll more than likely experience a wait to get a table.
The hours will begin at 4p.m. and will be open to all ages until 8 p.m., when it is only open to guests 21 and up. The lounge will be open until midnight daily.
This is going to be a huge spot for tourists, but locals are going to love it as well. Just about everything comes in a themed souvenir glass, and it really adds to the fun.
Trader Sam's is currently in Cast Member previews, but we've been told that it could be open to guests as early as Thursday.
Stay tuned for more from Walt Disney World, and be sure to get social with us on Facebook and follow along with us on Twitter @BehindThrills for the latest updates.
For more information about Trader Sam's at Disney's Polynesian Village, visit the official website by clicking here!