It was announced a few weeks ago that the iconic Universal Studio Tour trams will be receiving major overhauls in preparation for the all new Fast and Furious attraction as well as the new Night Time Studio Tours as well. It seems that when the announcement was made work was well underway converting the 20+ year old trams into newer sleeker incarnations of their prior self.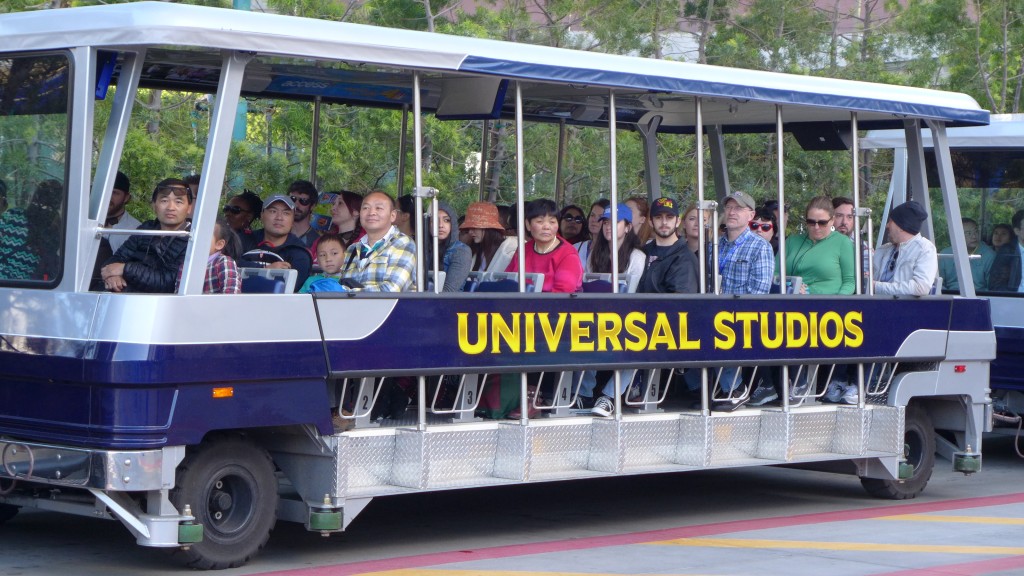 The new trams feature darker more saturated paint jobs with much brighter more vibrant gold "Universal Studios" lettering to reflect the 50th (Golden) Anniversary. Inside the tram other small upgrades have been made including new seat padding to ensure comfort on the hour long attraction as well as a brand new video loop featuring the 50th Anniversary logo.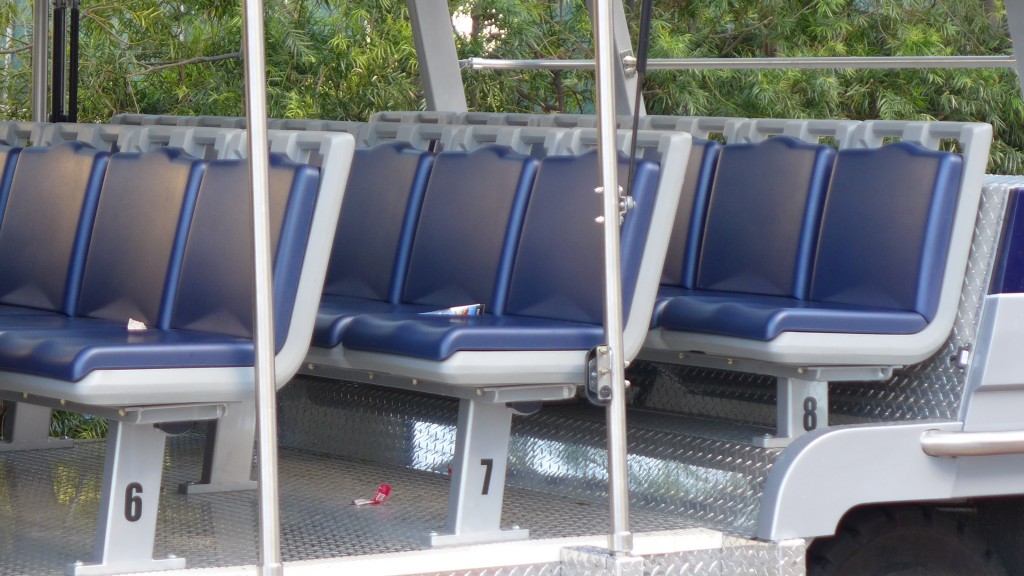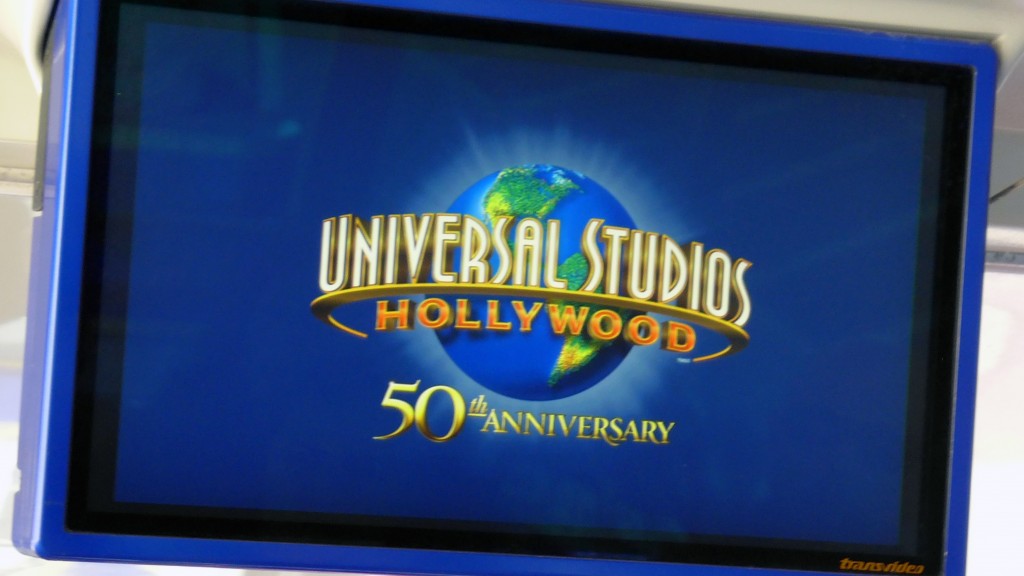 It's unknown whether audio/video enhancements have been made to the cars since the on=board monitors and sound systems are a vital part of the tour.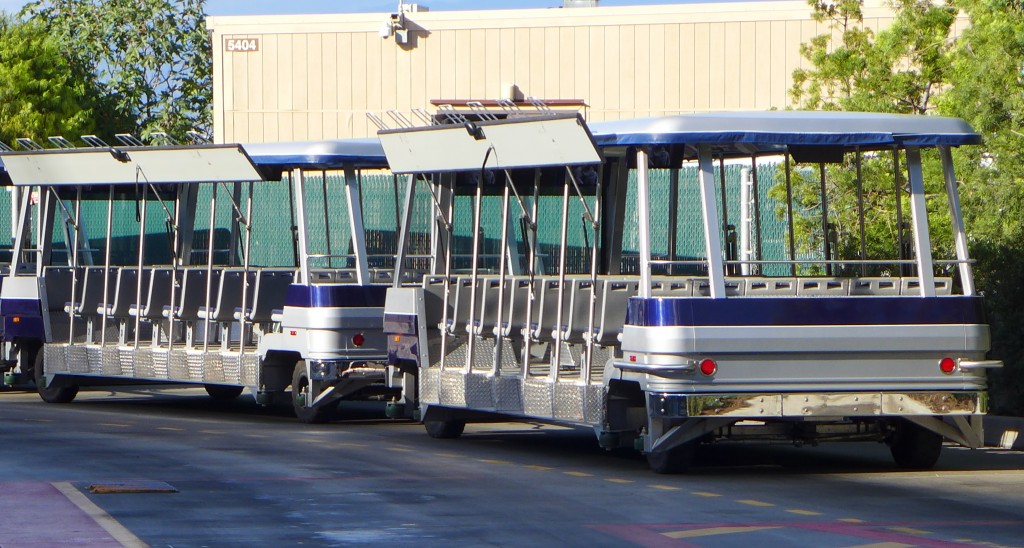 For a reference here is an image of the current/old Studio Tour tram cars before the rennovation. These trams have been in service since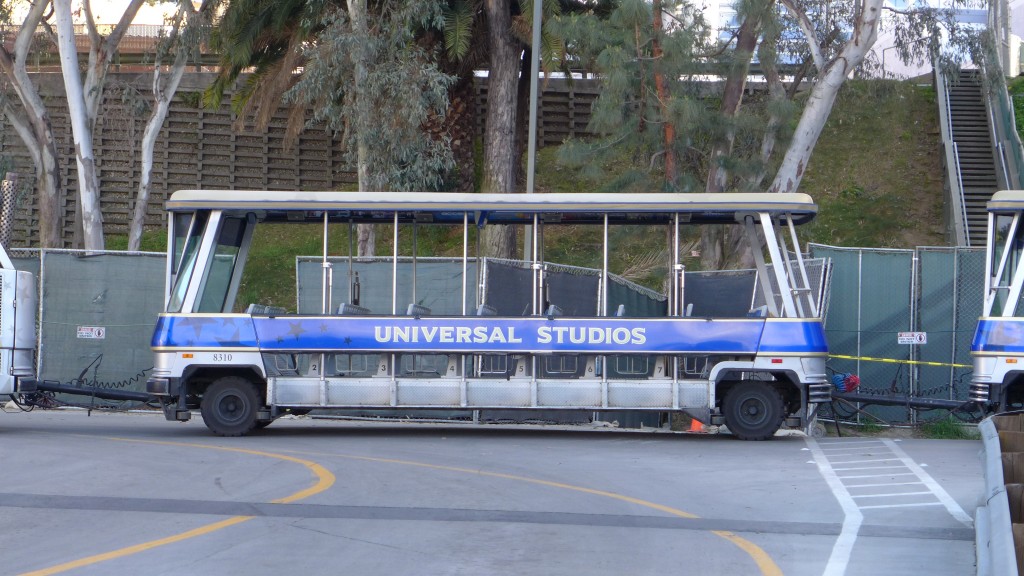 We love the new look of the Trams and cannot wait to see what little tricks they have up their sleeves when the Fast and Furious attraction opens later this summer.
Stay tuned for more from Universal Studios Hollywood,  and be sure to get social with us on Facebook and follow along with us on Twitter @BehindThrills for the latest updates!
For more information about Universal's 50th Anniversary as well as the Fast and the Furious attraction,  including tickets, visit the official website by clicking here!