Halloween is a good ways off, yes we know,  but that doesn't mean we can't have fun with it. A video discovered by fan site Designing Fear shows off Halloween at Disney in the late 80's. When you think of Halloween at Disney, you probably don't think of classic Universal Monsters, but that's exactly what Disney did. It's a great look at what would eventually set the standard for family Halloween events.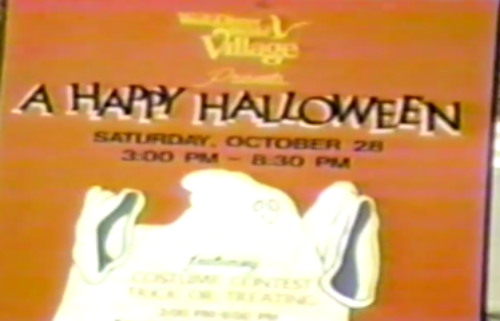 "A Happy Halloween" at Disney Village (now Downtown Disney, soon to be Disney Springs) hosted a special event that appeared to be free to the public. It was only for one day, right before Halloween in 1989.
We've done research to try and find more out about the event, but so far have come up empty handed.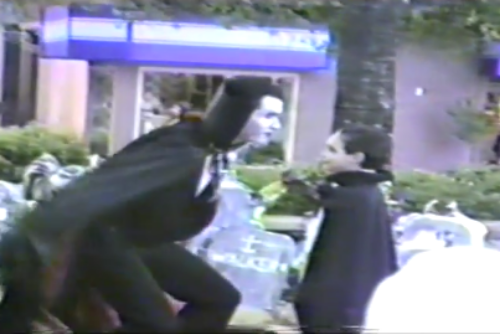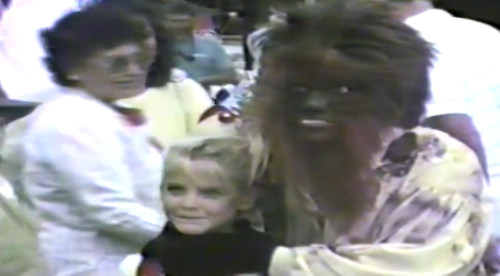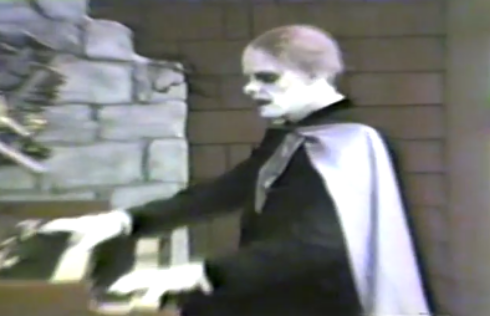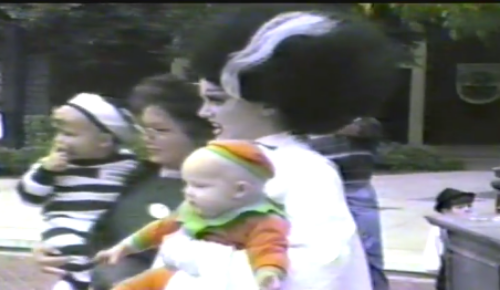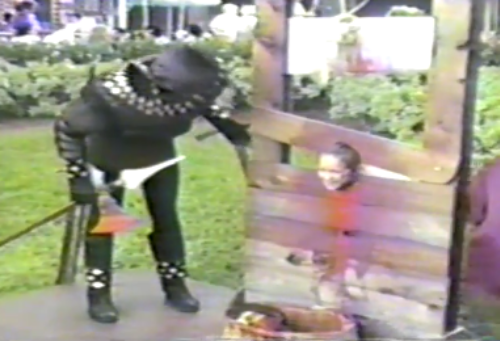 Yes, those are really Universal monsters at Disney Village in 1989. Yes, that is an executioner getting ready to lop off a child's head at Disney! Yes! This stuff really happened!
Monsters roaming around like they later would at Universal Orlando a year later was not something that you can see at Walt Disney World today, but apparently you could then.
Video-Watch monsters roam around Disney Village!
Keep in mind, this was a full year before Universal Studios even opened, and before Halloween Horror Nights became the standard for Halloween events in theme parks. How surreal, however, is it to watch these creatures roaming around Disney?
Disney would later create "Mickey's Not So Scary Halloween Party" which is creepy, but not scary. It's a perfect match for the family atmosphere that gives kids just the right amount of Halloween fun.
Disney would later try their hand at creepy Halloween attractions with a Goosebumps area, and a Goosebumps show. They even had a small event with a haunted house at Disney's MGM Studios (now Hollywood Studios), that featured characters popping out and startling guests, along with the first Disney villains in park.
There have been rumors of an event aimed at teenagers that would bring more scares to Disney, but those have fallen flat. At one point, there was even talk of a takeover by Nightmare Before Christmas characters for a special event that never materialized.
The closest thing Disney has come to an adult or teen oriented event was last year's "Villains Unleashed". It was met with mixed reviews, but mostly because of the crowding issues. Most Disney fansites called the shows and event "too grown up for Disney".
What do you think? Would you like to see an all new Halloween event finally happen at Disney that's aimed at the older crowd?
Stay tuned for more Halloween fun all year, and be sure to get social with us on Facebook and follow along with us on Twitter @BehindThrills for the latest updates!
For more information about Halloween at Walt Disney World, including tickets, visit the official website by clicking here!