Classic cars, celebrities, and The Beach Boys will return this weekend!  The  Celebration Exotic Car show makes its annual return to Market Street in Celebration April 9-12, 2015 for the 12th year.  This year will be bigger than ever as the event welcomes more stars, more cars, and  the stars of Happy Days for a rare reunion. It's a ton of fun with tons of exotic, rare and even some famous cars from movieland, and it's all for a great cause.
The fun kicks off this Thursday with "Track Days at Daytona". That's where you'll see exotic cars from all over the country racing on the most famous track in the world. On Friday night, April 1oth,  the Hard Rock Live will host The Beach Boys for a very special charity concert event. Tickets are still available via ticketmaster and at the Hard Rock Box Office. On Saturday,  The Fonz himself Henry Winkler will be joined by Anson Williams (Potsie) and Donny Most (Ralph Malph) for a meet and greet with fans.  They will be signing autographs for a charity donation of $10 each on their provided photo or $30 on your item.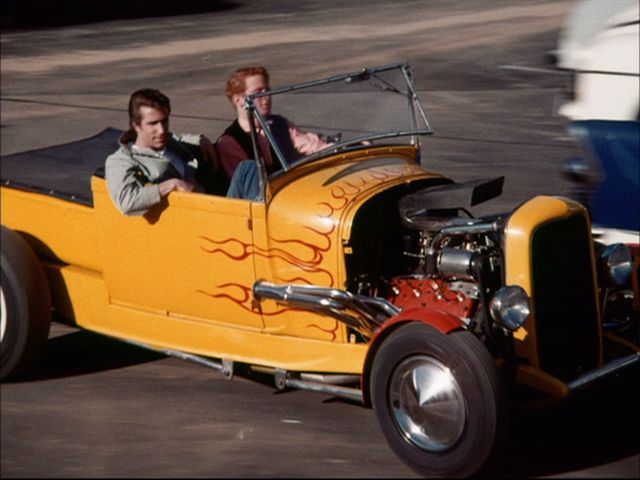 There will also be an extra special opportunity to sit in the Happy Days Hotrod with the stars for a photo opportunity which will also require a charity donation.  Others stars that will be appearing at the Car Show include John Stamos (Full House and ER), Claudia Wells ( Back to the Future), Joe Piscapo (Saturday Night Live), Carl Weathers ( Rocky and Predator), and Christopher McDonald (Happy Gilmore). There will also be plenty of other movie cars on display including the classic Batmobile and a  DeLorean from Back to the Future just to name a couple.  For luxury car enthusiasts there will be plenty to feast your eyes on throughout downtown Celebration.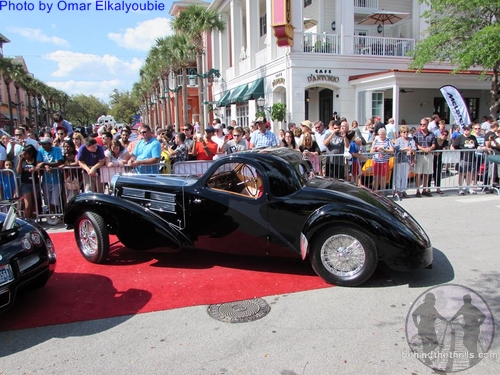 The Celebration Exotic Car Festival was founded in 2004. Organized by a dedicated team of volunteers, 100% of the net proceeds are donated after each event. Since its inception, the Celebration Exotic Car Festival has donated over $1 million to children's charities including Make-a-Wish, Special Olympics and Arnold Palmer Children's Hospital. Over the years, the festival has grown to become one of the largest exotic car events in the world, attracting more than 250 of world's rarest exotic cars, race cars, and Hollywood movie cars, and more than 40,000 spectators. In the past eleven years, hundreds of children in need have been helped directly through the efforts of this event.
Slideshow-Check out tons of pictures from the 2014 Celebration Car Show

There will be tons of star spotting opportunities, as well as some amazing cars from your favorite movie and TV shows. Last year Star Wars, Back to the Future, Christine and many more were represented with several amazing cars. This year is shaping up to be even bigger.
Stay tuned for more amazing cars, and be sure to get social with us on Facebook, and follow along with us on Twitter @BehindThrills for the latest updates!
For more information about The Celebration Exotic Car Show, including tickets, visit the official website by clicking here!