Maybe it's coaster construction, maybe it's not. Something has been started at SeaWorld Orlando, and it comes just a few days after the park announced that it will be rolling out an all new roller coaster for 2016. The park is right in the middle of their huge Viva La Musica festival, and weeks away from making an official announcement about the 2016 attraction. Could this new construction be part of the new coaster?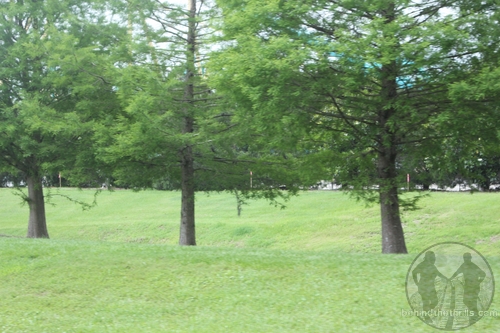 A row of stakes mark off something just outside the guest areas at SeaWorld Orlando. The singular stakes, topped with pink ribbon begin at Journey to Atlantis on the International Drive side, and head down past Kraken and towards the Nautilus theater. Just last Friday, SeaWorld announced that it would be making a huge announcement about a huge coaster. The coaster would the tallest in Florida, and would also be the fastest and longest. It would overthrow Sheikra for the fastest, and Cheetah Hunt for the longest. It would also tie Sheikra for tallest (unless there's a detail that hasn't been announced yet).
While we aren't certain that the stakes mark the beginning of the construction, it's certainly in line with the rumors of the coaster starting at Nautilus theater, and running behind the current park line before making a turn near Kraken. It could very well be a border push for the park, in preparation for the new attraction, but regardless it's a sure sign that something is happening.
Video-Check out the first of many construction updates from SeaWorld's 2016 coaster…we hope
Elsewhere in the park, the Dolphin Cove area reopened after an unexpected closure a few weeks ago. The area is unchanged, and guests continue to be able to interact with the animals through a special program. The program has been very successful in the park to date.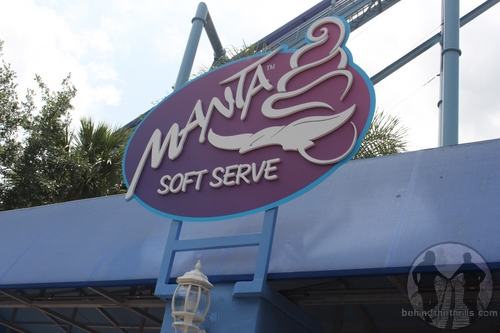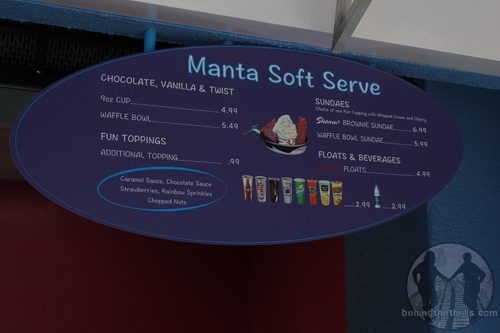 Elsewhere in the park, what used to be Manta Gifts is now Manta Soft Serve. Located right under the coaster, the soft serve shop uses touch screens to place orders, and has several sweet treats, including the Shamu Brownie Sundae. For guests paying cash, there is a separate register. The new area definitely seems like a test, as there are no seats for guests to enjoy their ice cream after purchasing. Still, as Florida is expecting a hotter than average summer, the sweet treats will bring a welcome break to the heat.
Slideshow-Check out even more pictures from SeaWorld Orlando

Stay tuned for more from SeaWorld Orlando, and be sure to get social with us on Facebook and follow along with us on Twitter @BehindThrills for the latest updates!
For more information about SeaWorld Orlando, including tickets, visit the official website by clicking here!