According to the Orlando Sentinel, Florida Highway Patrol are investigating an accident at the Richard Petty Driving Experience at Walt Disney World Resort. So far the details are scarce, but according to officials, there was an accident at the school that resulted in a fatality. Investigators are still investigating.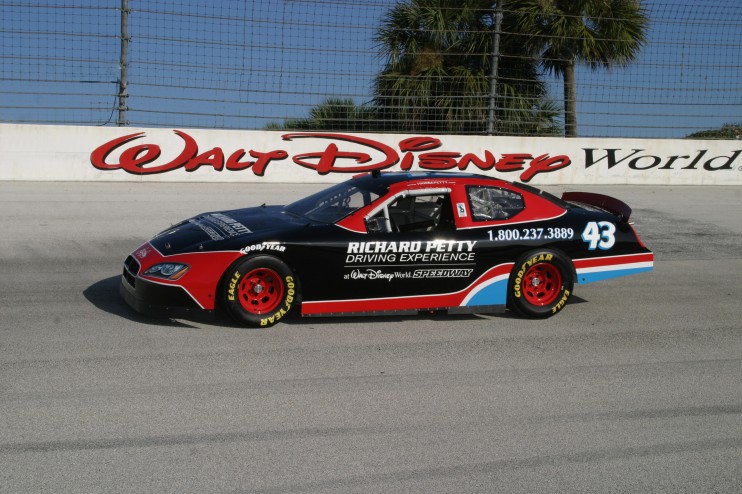 The accident happened on Sunday afternoon at the racing complex. The complex is just south of The Magic Kingdom, and can be seen from the parking lot as guests file in through the main parking plaza. The experience allows guests to try their hand at racing NASCAR style stock cars in a controlled environment. Guests can choose a ride along experience, or get behind the wheel themselves.
Richard Petty is named for the NASCAR racing Legend, operates 17 different racing experiences throughout the country. The Walt Disney World location is one of three in Florida. That location is allegedly slated to close in August of this year.
Our thoughts and prayers go out to the family involved.
We'll have more information as the story develops.
Update
A reader sent in the pictures above. An ambulance was leaving the complex. According to reports, there was only one fatality involved, which was a 36 year old man from Davenport, Florida. The driver was driving one of the two Lamborghini's available at the track's "Exotic Driving Experience" located at the track. The experience allows drivers to pick from several different vehicles such as Lamborghini's, Porches, Ferraris and other high performance vehicles.
Unlike the Richard Petty Experience, the Exotic Car Experience has a track that includes several turns. It was on one of those turns that the man lost control, and struck a guardrail. At approximately 3:30p.m. the man was pronounced dead on the scene.
Update
A fund has been set up for the family of Gary Terry, who was the man who died on Sunday.
The funds will go for his funeral expenses and a college fund for his daughter.
To donate, or for more information, visit the Go Fund Me site by clicking here.
Be sure to get social with us on Facebook, and follow along with us on Twitter @BehindThrills for the latest updates.