May 4th is the big day for I-Drive 360, as the three major attractions-The Orlando Eye, Madame Tussauds and Sea Life Aquarium will open. The area is fast becoming a fun destination with places like Tin Roof Orlando, and Yard House already open, but it's about to get a whole lot better. The area has several new restaurants under construction, as well as the new attractions. With the three main attractions putting the finishing touches on smaller details, the new area is sure to become a huge destination for tourists and locals alike.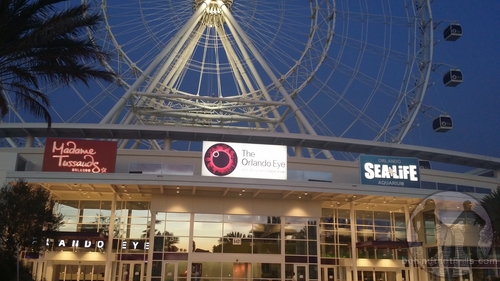 Signs are up on the huge attraction center, where all three major attractions are housed. The lights are on, and crews are making the area ready for the crowds as they put on the finishing touches. The area inside serves as a major hub for Madame Tussauds, The Orlando Eye and Sea Life aquarium.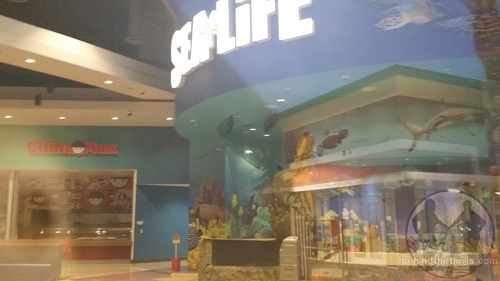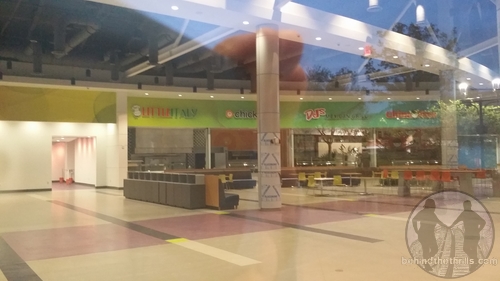 Inside, and through the windows, crews are hard at work with the entrances to the three attractions, and the food court area. The food court features several different vendors, as well as seating. The area has a very distinct hotel feel to it, and give guests a chance to purchase tickets, if they haven't already. Of course, the best way to buy tickets is to do it online, which not only saves you time, but money as well.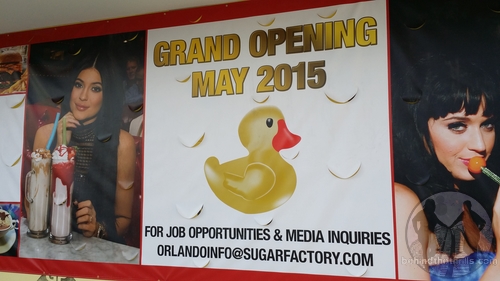 In addition to the huge new attractions, the area will feature a unique line up of restaurants, bars and other attractions. Sugar Factor is a unique restaurant that not only serves as a huge candy store, but also features candy based cocktails. They are having a huge hiring event, and will open in May, most likely right around the same time as The Orlando Eye. Other huge venues include Shake Shack, Cowgirls and a first of it's kind Walgreens which will only sell gifts.
Slideshow-Check out even more photos from I-Drive 360
Stay tuned for more from I-Drive 360, and be sure to get social with us on Facebook, and follow along with us on Twitter and Instagram @BehindThrills for the latest updates!
For more information about The Orlando Eye, including tickets, visit the official website by clicking here!