The World famous San Diego Zoo is reknown for their animals, and habitats. For a limited time, guests can experience "Play Days". The event runs daily at the zoo until April 12th, and features extended hours at the zoo. At Play Days guests can see a wide variety of animals, and learn about them with special demonstrations, connections, and activities. It's all part of the fun, and all included with zoo admission.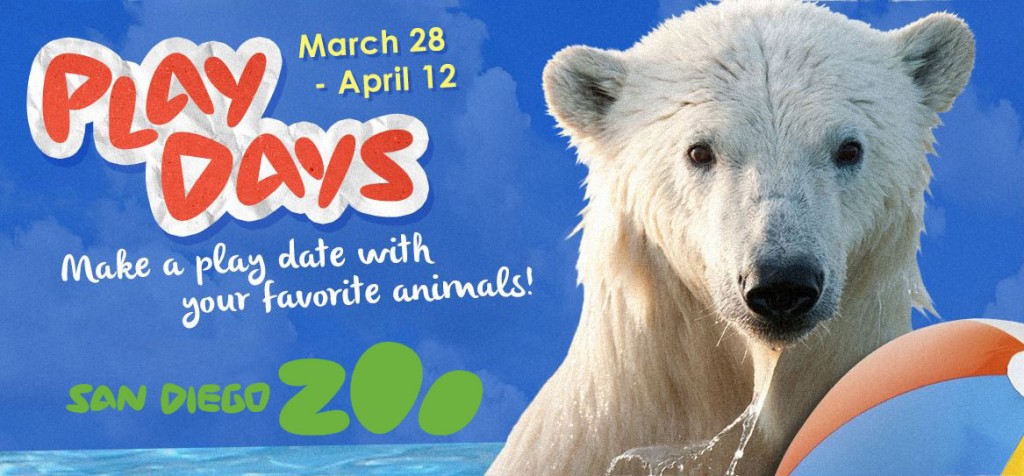 We recently had the chance to visit The San Diego Zoo to check out Play Days, and to get a look at the annual influx of new baby animals born at the zoo. Get ready for a cuteness overload!
Video-Check out highlights from San Diego Zoo's Play Days!
In the Spotlight
Keepers and other San Diego Zoo staff will chat with visitors at exhibits about the animals they care for and share fun and fascinating stories.
10:30 a.m.:  Giant horned lizards
11 a.m.: Animal Ambassadors
11:30 a.m.: Maned wolves
Noon: Animal Ambassadors
12:15 p.m.: Elephants
12:30 p.m. Tasmanian devils
1 p.m.: Insect House
1:30 p.m.: Animal Ambassadors
1:30 p.m.:  Polar bears
1:30 p.m.:  Pangolins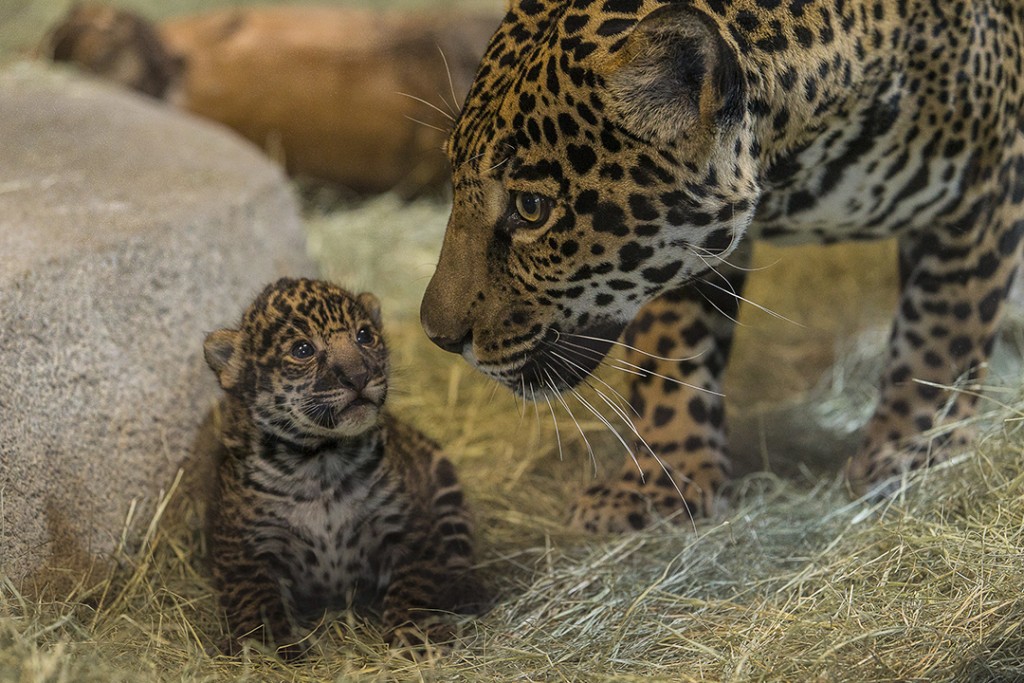 Spotted Animals
San Diego Zoo Keepers connect the dots about spots and point out how they help the wearer. In addition, they'll share fun and fascinating stories about the animals and explain how they care for them.
10:15 a.m.: Servals
12:30 p.m.: Spot-necked otter and spot-nosed guenon
1 p.m.:  Spotted hyena
2:30 p.m.: Jaguars
Spot the Animal
Special feeding times or viewing times give guests a chance to spot animals in action—always a fun and fascinating thing to watch! Stop by and see what's happening.
9 to 10 a.m.: Cheetah
11 a.m.: Bonobos
1:45 p.m. Francois langurs
The Researcher's Spot
From jaguars to giraffes and beyond, San Diego Zoo Global is working to help endangered wildlife and their habitats. Each day during Play Days, one of our esteemed wildlife researchers will give guests an inside look at the work they do learning about and helping animals.
<Photo Here>
Easter Bunny's Basket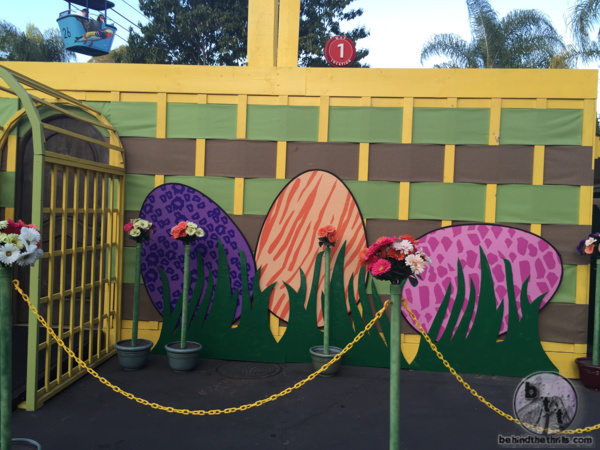 Times: March 21 – April 5, 11 a.m. to 4 p.m.
What's in the Easter Bunny's basket? YOU! Meet Peter or Paula Cottontail and capture the moment with a photo—say "carrot"!
Costume Characters
Times: Noon, 1, 2, and 3 p.m.
Join Harry Lion, Churchill the Polar Bear, Monty Meerkat and our other big, beloved costume characters for hugs and pictures!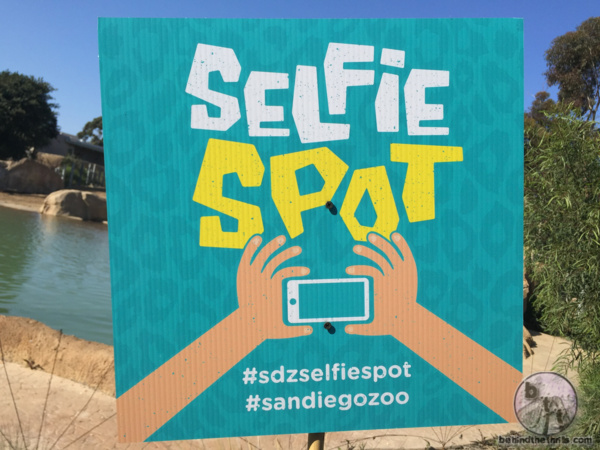 Spot yourself at the Zoo! If you find a selfie spot, you know what to do. Tag your selfies with #sdzselfiespot & #sandiegozoo to share the fun.
San Diego Zoo Instagram Contest
Share your Play Days memories on Instagram with #sdzplaydays for a chance to win an exclusive behind-the-scenes tour for two.
Enter to win two FREE 1-Day Passes to the Zoo or Safari Park. All you have to do is enter your info and cross your fingers. The winner will be notified by email.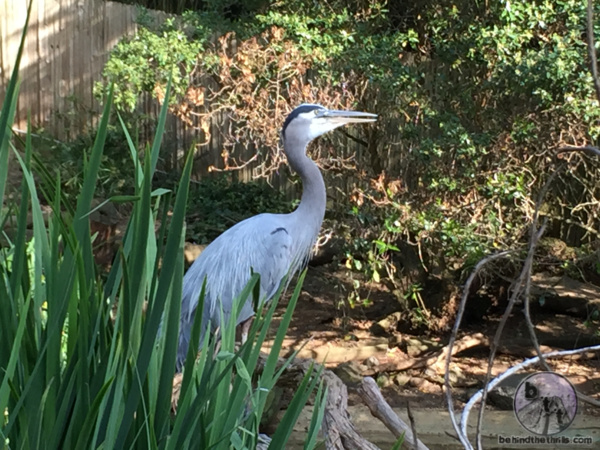 Spotted Plants
Times: 10 a.m. – 2 p.m.
Discover exotic orchids and other plants with spotted leaves, and get the dirt on our plant collection.
The Sand Band
Times: 12:30 and 2:30 p.m.
Spot the beat and clap along; the Sand Band will get your toes tapping.
Dr. Zoolittle Presents
Times: 11:30 a.m.; 1:30 and 3:30 p.m.