First it was metal detectors on Hollywood Rip Ride Rockit, and pocket checks at Incredible Hulk. Now comes word that metal detectors have been installed at on Dragon Challenge at Universal Orlando's Islands of Adventure. The metal detectors are the latest step to increase safety of riders in the park, but could there be another reason for the safety measure?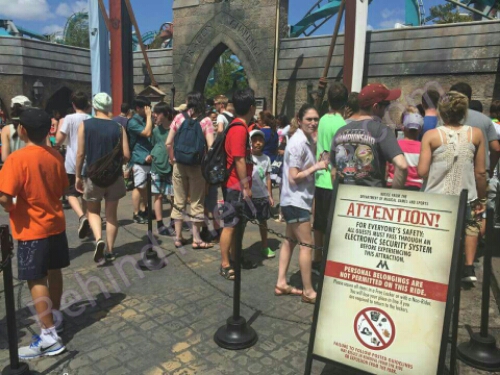 Signs and a temporary queue area was spotted at the entrance to the Dragon Challenge coaster at Universal Orlando's Islands of Adventure. Guests were being told to empty pockets and put any and all items into lockers that were waiting. Lockers are free on most all rides at Universal Orlando while guests ride.
The guests then go through a metal detector, and proceed to the coaster.
According to several team members, Thursday is the first day for this new test.
The test has also been conducted earlier last month on Hollywood Rip Rode Rockit, next door at Universal Studios Florida, with signs on the Incredible Hulk Coaster.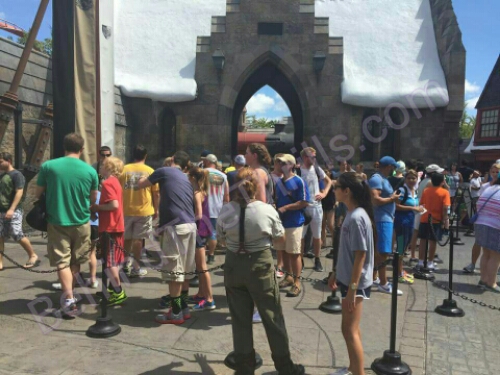 While the measure is clearly a safety measure on rides like Rockit and Hulk, the idea is a bit puzzling on Dragons. The other two coasters pass over crowds, with the chance of guests below getting hit with a stray item.
Dragons has no area where guests pass below. Previously, the ride was known as Dueling Dragons, and would feature the two coasters coming within inches of each other. After an incident in 2011, in which a man lost an eye from a flying object, the dueling was stopped.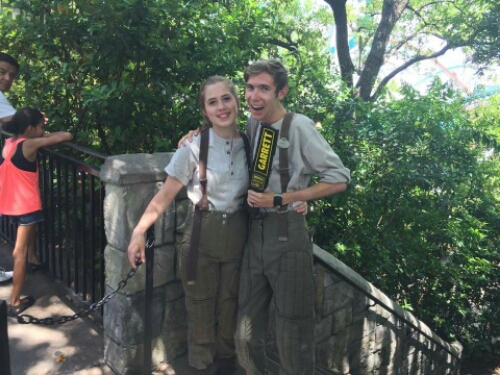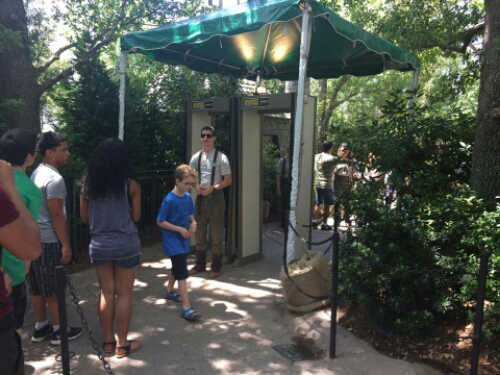 Dueling Dragons was built to be a dueling coaster, not only as a thrill, but by a design. The science of building coasters is an intricate one, and the manufacturer of Dragons is one of the best in the business. It would be no surprise if B&M (the coaster manufacturer) designed the coaster to have the stresses and G-Forces distributed between the two coasters as they dueled. This is only speculation, but with only one coaster running at a time, it could be putting undo wear and tear on the coaster. Again, that's only speculation.
Could this be a reason for the test? Could we see Dragon Challenge Dueling again?
Wands crossed young wizards.
Update
We have been told that Incredible Hulk also received metal detectors as well.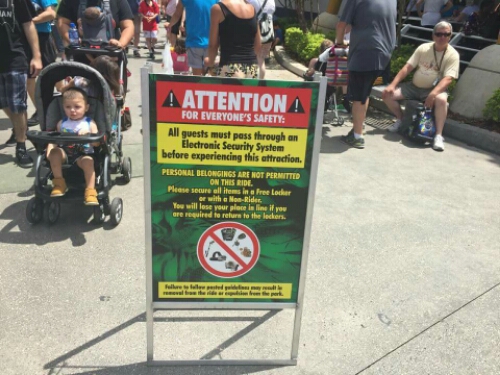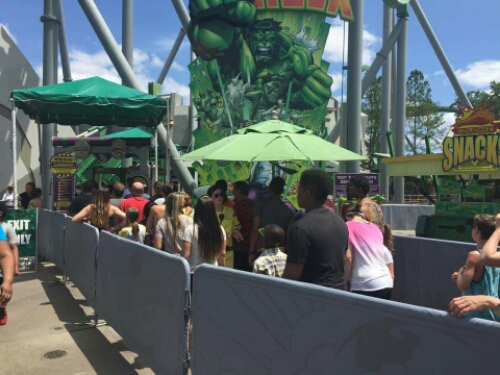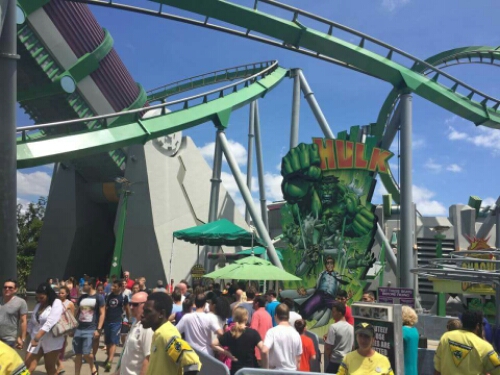 While it may slow the line up, it's definitely better to take an extra minute, and make sure everyone is safe.
Stay tuned for more from Universal Orlando, and be sure to get social with us on Facebook and follow along with us on Twitter @BehindThrills for the latest updates!
For more information about Universal Orlando, including tickets, visit the official website by clicking here!