Tempesto. It's an all new coaster at Busch Gardens Williamsburg, and it's one hell of a new ride. The park is celebrating 40 years of being a legendary park, by adding to it's already legendary coaster line up. The new ride opened to guests over the weekend, and while we were on hand to experience the coaster for ourselves, we walked away with one burning question. Who is Tempesto?
Well, to answer that question we need to take a look at the coaster, which was inspired by the legendary daredevil. The all new coaster, by Premiere Rides takes riders forward, let's the fall backwards back through the coaster station, before being launched up and over the huge loop that made Tempesto the legend that he is. The coaster features a launch system that catapults riders over the loop and through a stalled barrel roll, before pushing down past the first loop, and into a smaller, faster, and tighter second loop.
The track is only 883 feet long, and takes just 55 seconds to travel, going at breakneck speeds of up to 63 mph. The ride is incredibly smooth, and will be a favorite for thrill seekers, and daredevils alike.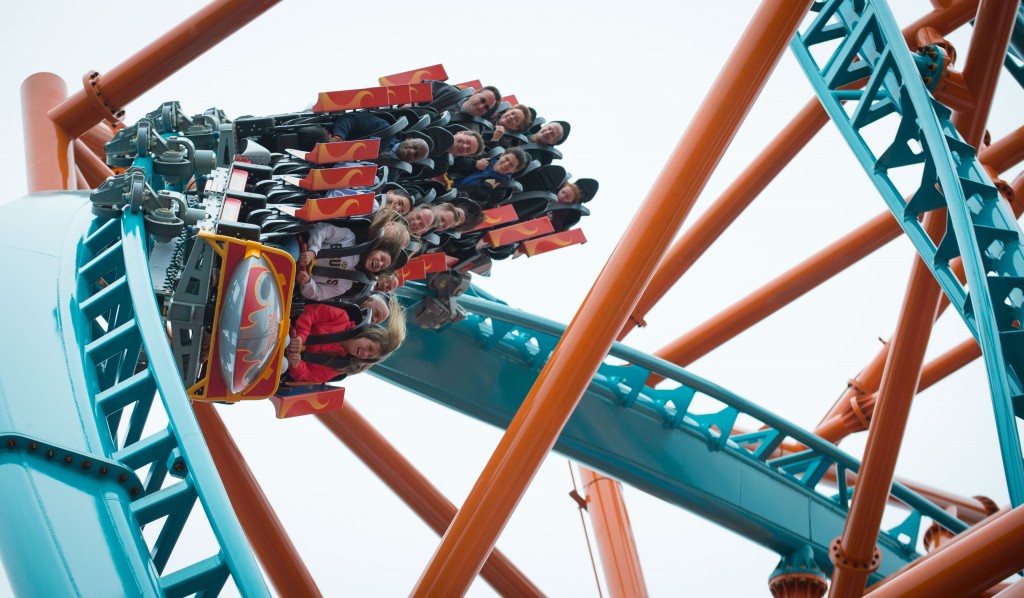 The ride opened officially Friday before a crowd of media, and coaster fans, during an official ribbon cutting ceremony. While some may argue that the coaster really feels out of place, it actually feels more in place than it should, by both being small and paying homage to rides of the past.
The ride itself is tucked right under the massive stairway to heaven that is Apollo's Chariot, and is nestled quite nicely. It's out of the way enough that it doesn't add a huge crowd and confusion to the bigger coaster, but stands out enough that it just begs to be ridden.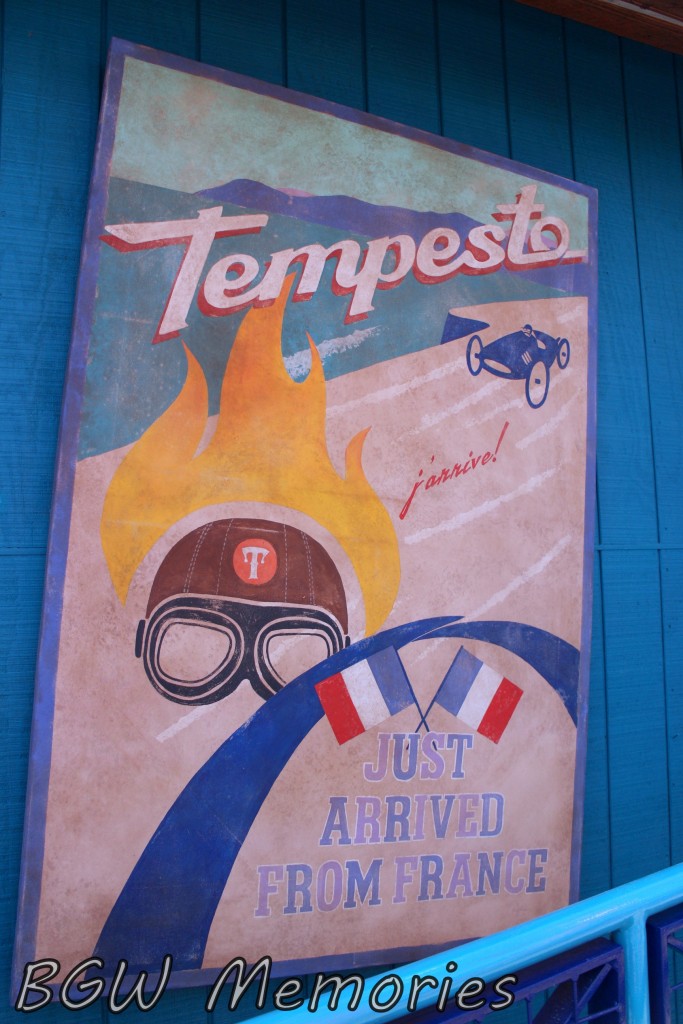 So who is Tempesto, and why is he so legendary? Well, back in the turn of the century, daredevils would perform feats of endurance and daring. Tempesto, well, he was the best. He was from France, but was born to ride the loops in front of the crowds at the Italian touring carnivals. He would reach amazing speeds, in his cape and goggles, before daring that huge loop and death defying twist!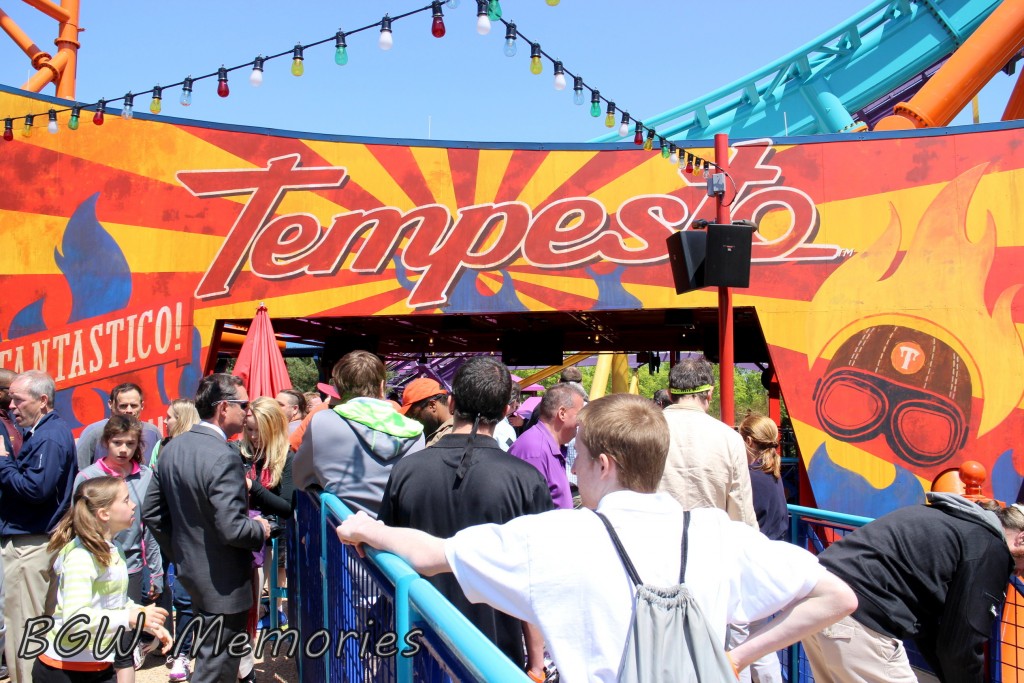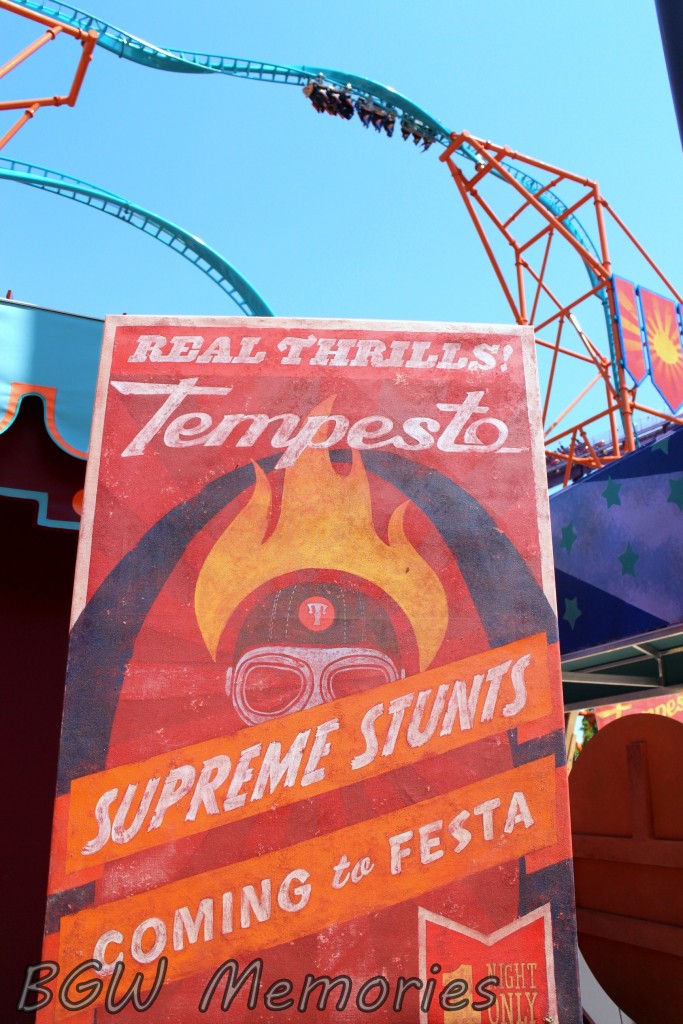 The entire area leading up to the ride is a testament to the man, the myth, the legend, that didn't exist. He's actually based on a real life daredevil, Diavlo, who would perform stunts on a bicycle. While that doesn't seem too extreme now, remember, this was back in early 1900's Italy. The entire queue and entrance is themed to a great carnival, filled with memorabilia from Tempesto's storied career, and throws in little nods to the former car attraction-LeMans Raceway.
Video-Go for a ride on Tempesto, and do the loop!

Tempesto is the latest attraction in the already huge line up for Busch Gardens Williamsburg's huge 40th anniversary celebration. The park also unveiled an all new show, and will be unveiling all new boats for their water flume ride, Le Scoot.
Special thanks to BGW Memories for the pictures and video.
Stay tuned for more from Busch Gardens Williamsburg, and be sure to get social with us on Facebook, and follow along with us on Twitter @BehindThrills for the latest updates!
For more information about Busch Gardens Williamsburg, including tickets, visit the official website by clicking here!