For more information about Sea Life Orlando, including tickets, visit the official website by clicking here!Sea Life Aquarium is about to make a splash at the all new I-Drive 360. The huge new attraction is one of three new Merlin Attractions coming to the new complex, which also includes Madame Tussauds Wax Museum, and The Orlando Eye. Over the next few weeks the aquarium will be putting finalizing touches on the exhibit, including getting new animals. Last week the attraction added some new residents that will probably strike fear into the hearts of guests.
The aquarium has added Sand Bar or Brown Sharks to their huge 192,000-gallon ocean tank. The Ocean tank is the largest tank in the entire attraction, and features a 360 degree tunnel. The tank will be the centerpiece of the more than 30 different tanks and exhibits in the attraction.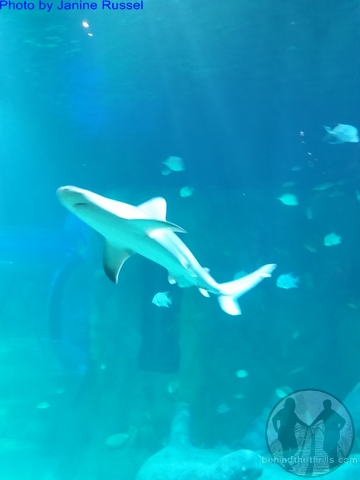 Video-Take a Walk through the all new Sea Life Aquarium, and get close to sharks!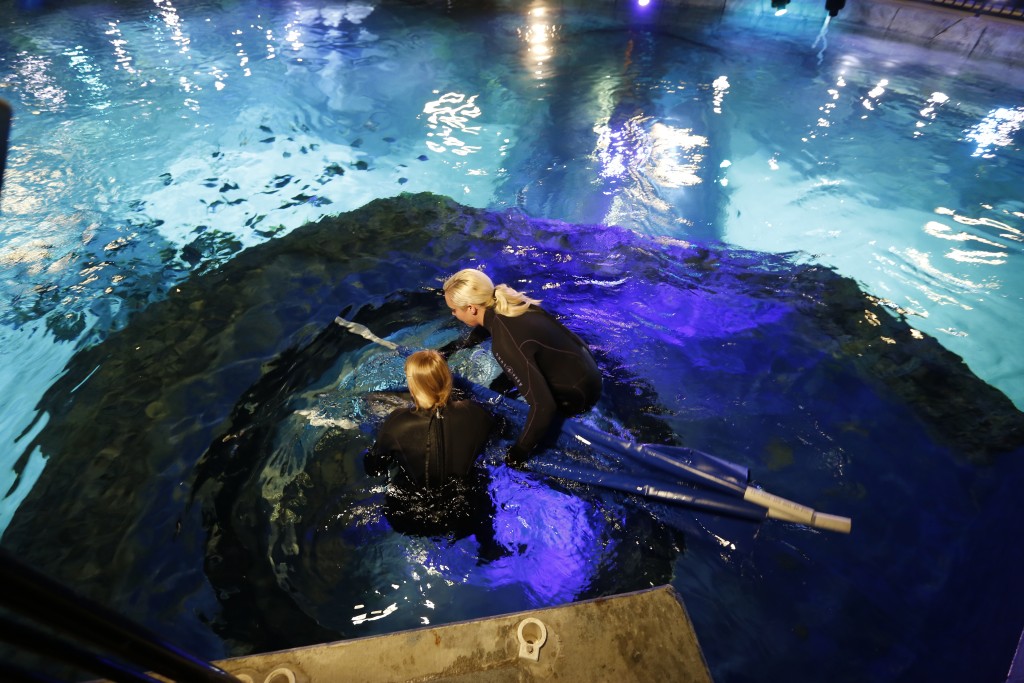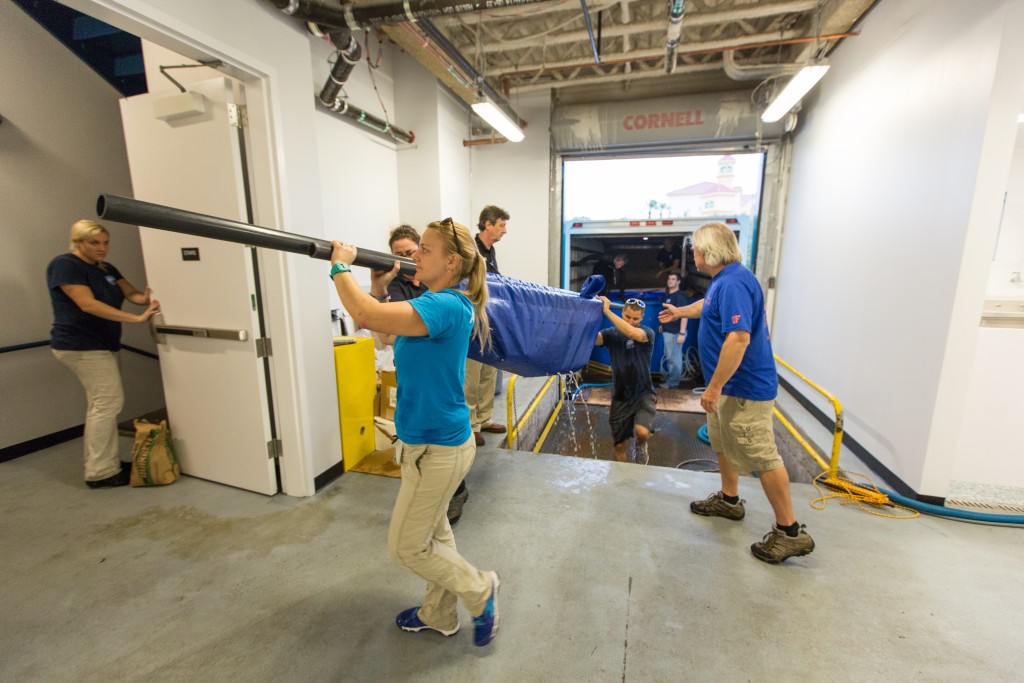 So how do you get sharks into an aquarium? Very carefully. The animals were born at another aquarium, and had to be brought in specially equipped trucks. Time is of the essence, so the animals had to then be brought on stretchers to the new tanks. The animals were acclimated in special partitions in the tanks before being released.
The all new aquarium will feature more than 5,000 sea animals and will include interactive experiences from , including coldwater rock pools, bubble and floor-to-ceiling window aquariums, and walkthrough 360-degree and 180-degree acrylic tunnels to learn about various species through interactive experiences.
The attraction officially opens May 4th at I-Drive 360, and tickets are on sale now!
Slideshow-Check out even more pictures from Sea Life Aquarium!
Stay tuned for more from Sea Life Orlando, and be sure to get social with us on Facebook and follow along with us on Twitter for the latest updates!