We've recently have been tipped off to a new trademark that was filed late last month by Six Flags that hints at an upcoming all day picture pass. The trademark was filed on March 20, 2015 with the word mark of "Six Flags All Day Picture Pass".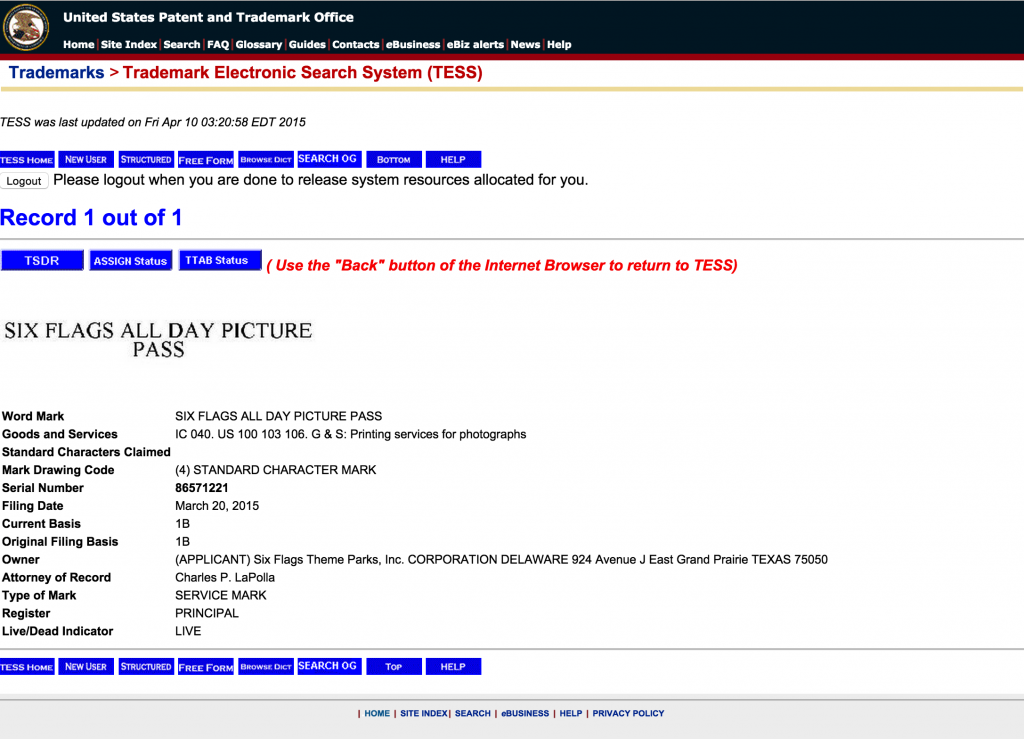 While nothing has been announced by the company, it appears that the service will debut later this year if not early next year for the seasonal parks, while their year round parks will most likely see it earlier if the parks are closed since they finished their season.
Universal and Disney Parks already offer a day photo pass and multiple day photo passes. It is currently not known if the pass will offer multiple days or how much it will cost. Universal's Photo Connect comes in several different versions which include a one day pass which is 40 dollars and a 3 day pass which is 60 dollars.
Disney's version is called Memory Maker, and is generally more money. Memory Maker costs 200 dollars unless you advance purchase it 3 or more days before the start of use at 170 dollars. The downside though however is that Disney charges you 15 dollars if you want to download the original photos and they offer you additional items when you want to print your photos that start at 15 dollars.
Six Flags tends to go on the higher side of all their add on experiences, so we'd expect to see their photo options be rather pricey. Still, for all those on rode photos, and professional in park photos, it could work out yo be a great deal.
Stay tuned for more from Six Flags, and be sure to get social with us on Facebook, and follow along with us on Twitter @BehindThrills for the latest updates!