Adventure? Excitement? Yeah, Jedi's crave these things and are getting them this weekend at Star Wars Celebration Anaheim. The four day festival is a fan favorite, and is the only official Star Wars event. The festival was kicked off by Star Wars:The Force Awakens director, JJ Abrams and Lucasfilm president Kathleen Kennedy. The presentation put an emphasis on the new film, and gave some amazing details that weren't known before.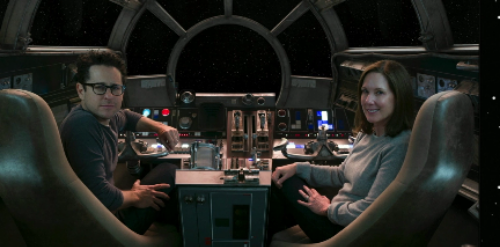 The first big news was how the new team has used the fan base to create an all new charity called The Force for Change. The charity gave fans the chance to donate to Unicef, and win a chance to be in the new film. From that opportunity, Force for Change has raised $4.26 million dollars. The company has also teamed up with Kid Power to create more opportunities to make a difference.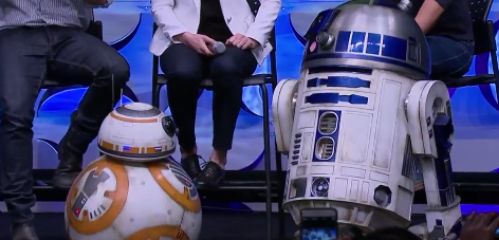 The film itself is going to use a ton of practical effects, from actual sets where possible to even the droids. The new BB8 droid, while it looked CGI is a real robot that was built by fans who were discovered at the last Celebration. Other juicy tidbits include the fact that the desert planet you see in the first film is not Tattooine, but a new location.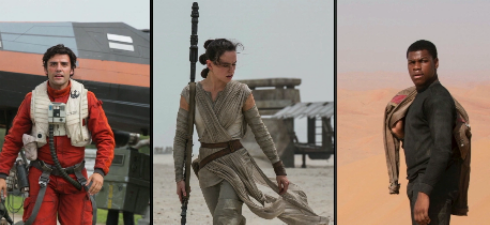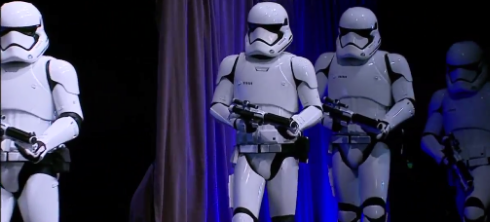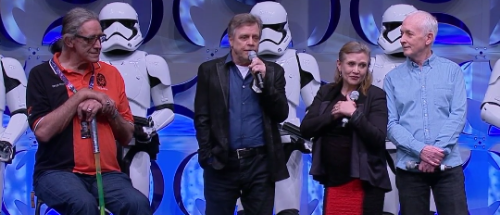 The surprises didn't stop there. New cast members were brought put on stage to talk about being fans, and being cast in the iconic film series. John Boyega who plays Finn said he didn't tell his parents that he had been cast for fear that they wouldn't believe him. He also had a spot on Harrison Ford impersonation when he was talking about how he asked for Ford to sign his Han Solo figure.
New stormtroopers also took the stage, showing off their all new design, and menacing guns.
The biggest treat, however was when the original cast joined the stage. Carrie Fisher, Anthony Daniels, Peter Mayhew and Mark Hamill came out to talk about renewing the iconic roles.
But the surprises didn't stop there.
The all new teaser is a welcome for some of us fans who were on the fence. Sure, the first one was great, but it didn't feel like Star Wars. This new trailer gets the gang back together, and invokes that old Jedi magic that was missing from the first trailer and the prequels.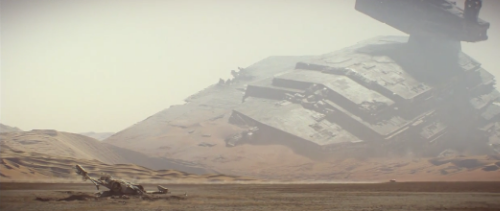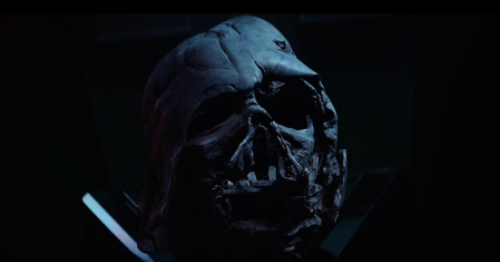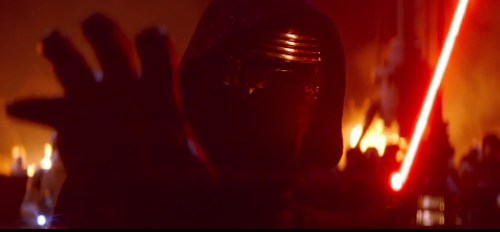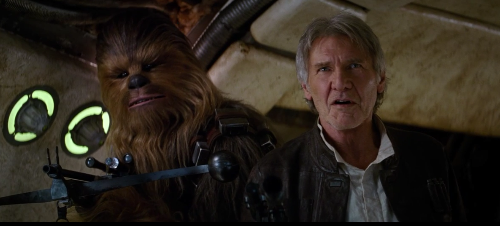 The trailer is full of images that just ignite that Jedi feeling that has been dormant…it's an awakening, if you will. Have you felt it?
The best image for me, is that downed Star Destroyer. It tells a million things about this new world, such as what's been happening, what's been going on and how things have been since the Empire collapsed. Of course, it raises more questions, but DAMN!
Seeing Han and Chewie back again…goosebumps.
We also get a great look at what is sure to be a badass bad guy. And that voice over? I can't wait to see Luke Skywalker as an old Jedi.
There will be tons more Star Wars news this weekend, and you can stream most of the fun live from Anaheim by clicking here!
Stay tuned for more Star Wars fun, and be sure to get social with us on Facebook, on Twitter @BehindThrills for the latest updates!
For more information about Star Wars Celebration, including the live stream, visit the official website by clicking here!